Travel to Iran From Australia | Iran Travel Advice For Australian
Every year, Iran attracts around 5 million tourists from around the world. Australians make up a considerable share of the western tourists to Iran. A full guide, hence, is dedicated to tourists who wish to travel to Iran from Australia.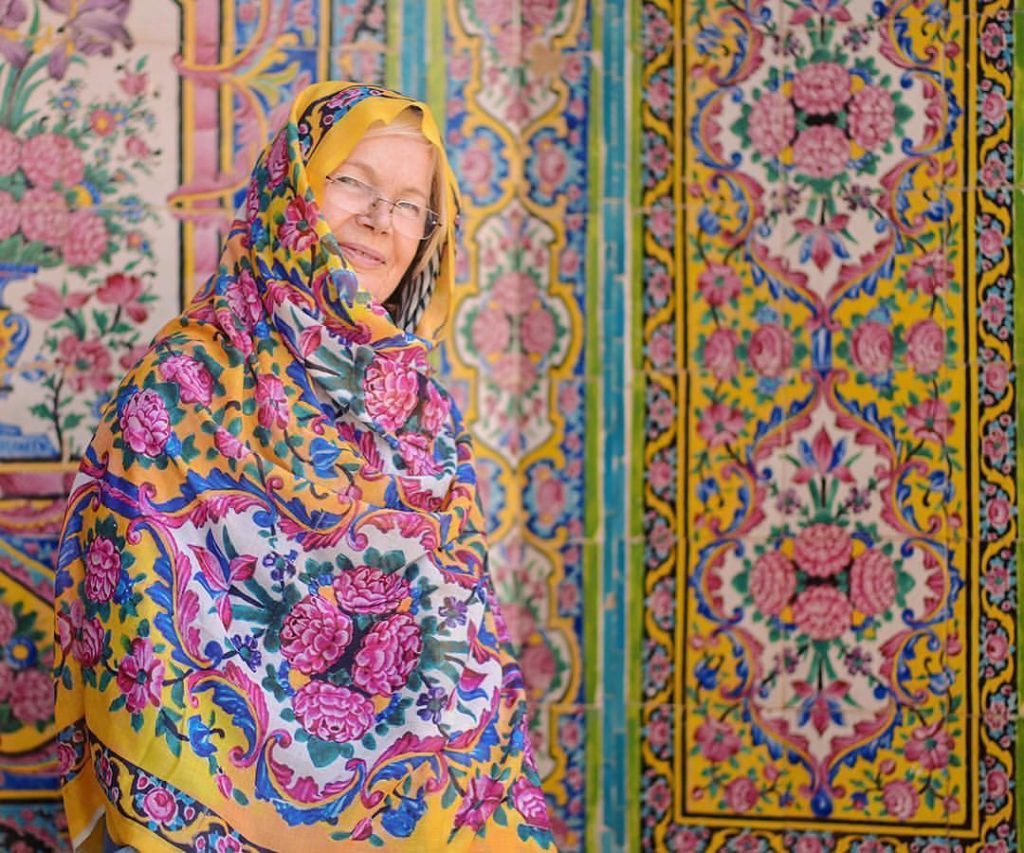 Also Read:
1) Is Iran Safe for Australian Citizens?
2) Iran Visa for Australian Citizens
3) Iran Tours Packages from Australia
#1 Can Australians Travel to Iran Easily?
Yes, Australian citizens can freely travel to/in Iran however they wish to: on organized tours, solo or backpacking.
When you travel to Iran from Australia, you do not have to be escorted by a tour guide, as the only nationalities who are obligated to be on escorted tours are UK, USA and Canadian citizens.
#2 Is Obtaining Iran Visa for Australians Easy?
Yes, Australian citizens can apply for and obtain Iran Visa without any restrictions. The only case which leads to visa refusal is proof of prior travel to Israel. Otherwise, Iran visa refusal rate is significantly low.
#3 How Can Australian Citizens Apply for Iran Tourist Visa?
You have both options of applying through the Iranian Embassy in Canberra and Visa on Arrival at international airports of Iran. The visa is issued for a maximum stay of 30 days, which is extendable during your stay in Iran.
Iranian Embassy in Canberra: You need to first apply online  for an E-visa via website of Iran Ministry of Foreign Affairs and receive your Iran Visa Grant Notice. Then you mail the requested documents to Iran Embassy Canberra. Normal processing time for application via the Iranian Embassy is 14 days (fee: AUD 160), and urgent applications are processed in 3 days (fee: AUD 240)
Iran Visa on Arrival:  It can take from less than an hour to 2-3 hours at the Iranian international airports at a fee of € 145. (If you have already received your Iran Visa Grant Notice, your waiting time can become less).
Th Iran Visa Grant Notice is a letter of approval of your application by the Iranian Ministry of Foreign Affairs, which you can receive within about 48 hours after.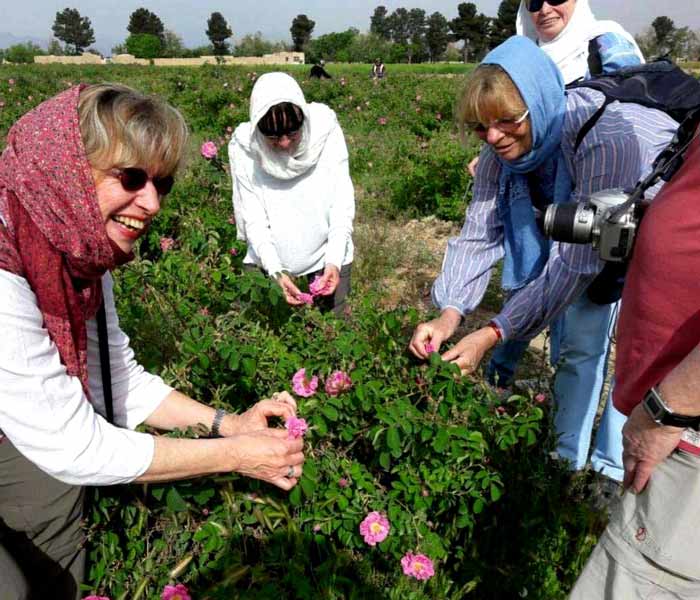 #4 Is Iran Safe for Australian Citizens?
Yes. Regardless of your nationality, Iran is among the safest destinations in the world, according to the 2019 Travel Risk Map. Contrary to all the negativity by the media, Iran is a peaceful country with the most hospitable people you may ever meet. This is a comment made by the numerous tourists of all nationalities who have been to Iran.
When in Iran, you only need to take the same precautions you normally do when traveling to any foreign country. Crime rates, social unrest, terrorist attacks or natural disasters are not what you should worry about, when in Iran. What's more, here you will be treated with nothing less than courtesy, excitement and warm greetings among Iranians, as long as you abide by the cultural values of the society.
#5 How to Dress When You Travel to Iran from Australia
Please note that in Iran, adults are obligated to dress mostly. Women are obligated to cover their hair and full body, and tourist are no exception.
Ladies need to wear loose tops covering their arms and upper body, long loose pants or skirts and wear headscarves.
Men are strongly recommended to not wear sleeveless shirts or shorts.
What matters is that you be patient with this obligation and respect the conservative culture of the communities you will meet. This is not to say that Iranians do not dress stylish, but to the contrary, Iranians, especially the young are highly attentive to their style. Yet, it is strongly advised to conform to the more traditional communities in some cities of Iran.
Related Post : Iran Clothing Tips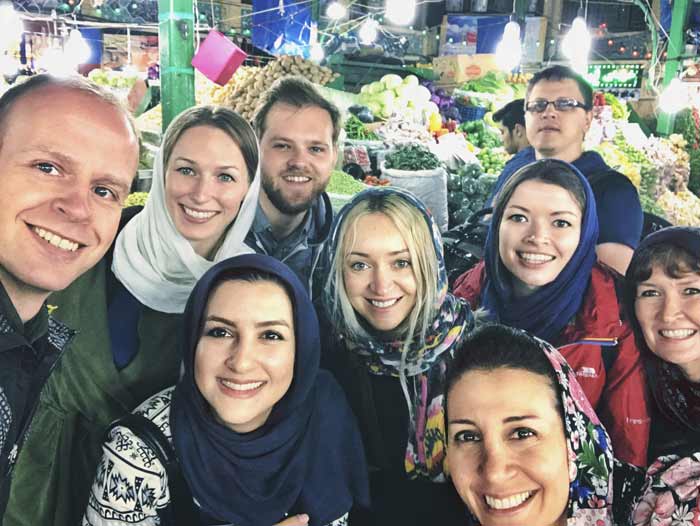 #6 Can Australian Citizens Use Visa or Master Card?
Please be advised that due to sanctions on Iranian banks, you cannot use any type of international credit cards in Iran.
So, when you travel to Iran from Australia, you need to have your entire travel budget in CASH US dollars or Euros. There are numerous exchange houses in every city, where you can change your bank notes to Iranian Rials.
What can confuse some tourists is that Iran has 2 currencies. The official one is Iranian Rial and the Iranian bank notes are in Rials. However, the popular currency is Toman.
1 Toman equals 10 Rials.
Learn more : Currency Exchange in Iran
So whenever paying for food, transport, or shopping, make sure which currency is stated: Tomans (T) or Rials (R).
#6 How About Your Political or Religious Views?
Iran is an Islamic Republic. The state religion is Islam and the absolute majority of Iranians are Shi'ite Moslems. However, religious minorities of Christian, Jewish and Zoroastrian too cohabit peacefully alongside one another.
While in Iran, you can freely but respectfully inquire about religious beliefs of Iranians, yet you are advised to not engage in contentious disputes if you do not agree with the common belief. Many Iranians, especially the young, are open minded and are fond of such subjects, yet while in the conservative communities, please refrain from sharp negative comments.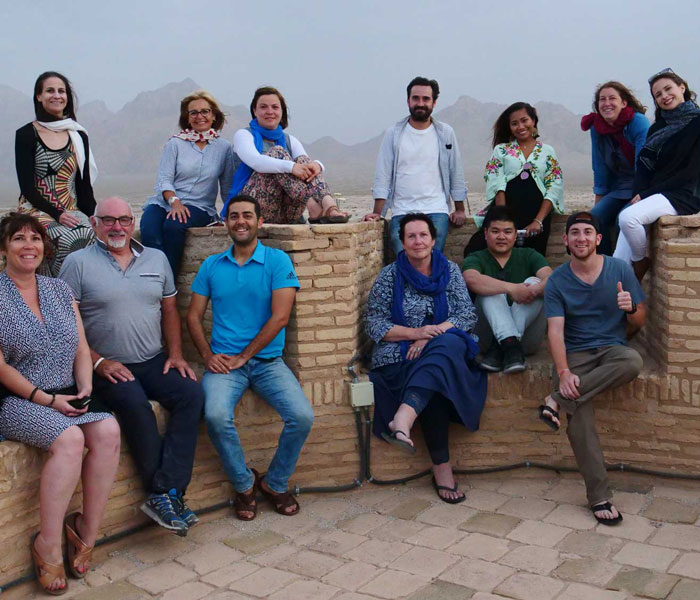 When it comes to politics, Iranian government does not look lightly on political moves directed against it. So, when in Iran, please keep away from political movements, yet you can freely converse about the political system with Iranians, should you be keen on the subject.
In short, when in Iran, know your audience, and be curious but tolerant and respectful of the religious/cultural/political ambiance of the hosting society.
#7 You Cannot Drink Alcohol or Eat Pork in Iran
When you travel to Iran from Australia, please note that alcoholic drinks and pork are forbidden by law. Yet, you can delight in the delicious Persian cuisine, as part of your quest in Iran. The widely different food culture from Australia or any western country, is a chance for you to learn more about the traditional culture of Iranians.
Related Post : Iranian Food Culture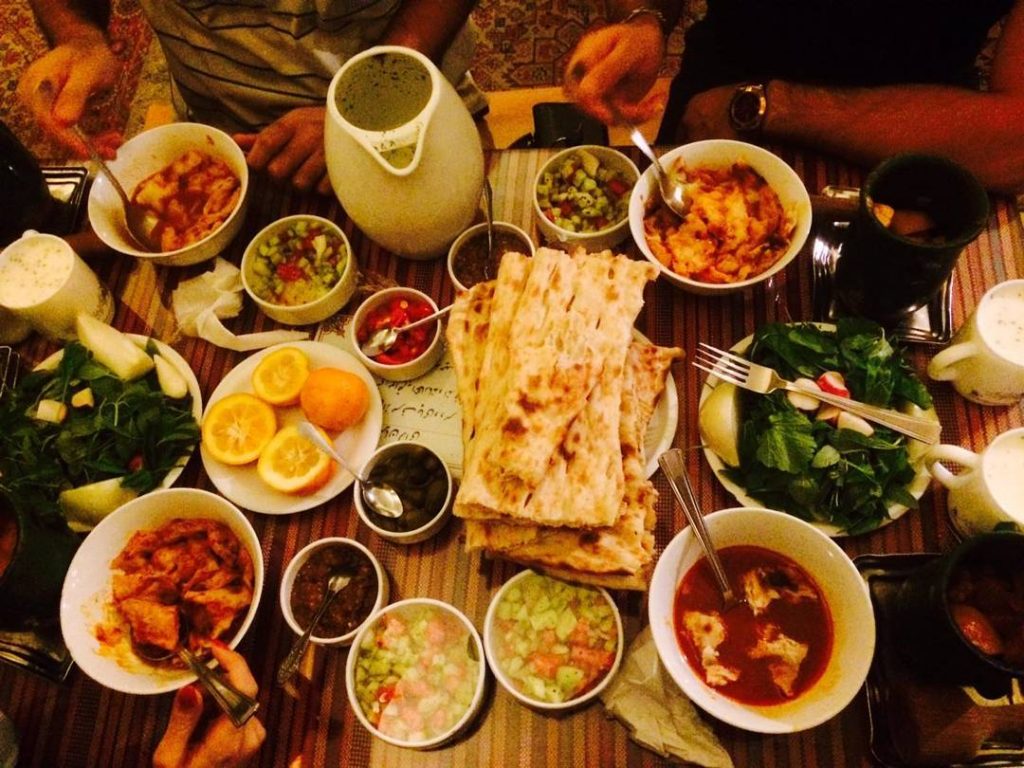 #8 When Is The Best Time to Travel to Iran from Australia?
Iran, generally semi -arid, is a 4-season country thanks to its varied climate. Yet, the high season is Spring and Fall (March to May and mid-September to November) for the weather is pleasantly mild across the country. That is why, most trips to Iran from Australia are organized during this time by Iran tour operators.
Take a look at our Iran Travel Packages
Depending on what landscape you wish to experience, you can choose different seasons. Iranian deserts are coolest during fall and winter, while the mountainous regions are warmest during spring and summer. The coast and islands of the Persian Gulf, which by the way are unmissable, are coolest from mid-Fall to Winter.
Nowruz (Persian New Year) Holidays are the peak of domestic travel in Iran (March 20th to May 02nd).
Traveling to Iran during the month of Ramadan can affect the quality of your tour, depending on your preferences. Learn more about Ramadan in Iran
As an Australian, you have the option of traveling to Iran independently, on private tours to Iran, or on large to small group tours to Iran.
#9 Further Questions?
We have tried to include all the generally asked questions in this post and related links. Yet, should you have any inquiries, do not hesitate to leave us a comment!