Iran Visa for Australian Citizens | Full Guide
Iran Visa for Australian Citizens : Obtaining your Iran visa as an Australian citizen is actually much simpler than you think! As the Iranian government has taken effective measures, in the past couple of years, to facilitate the process for incoming visitors with tourism purposes, with the introduction of electronic visa and visa on arrival for most nationalities, including Australian passport holders.
We have prepared this full guide based on our years of experience  as an Iranian tour operator. So, if you wish to, you can also check out our Iran Tours.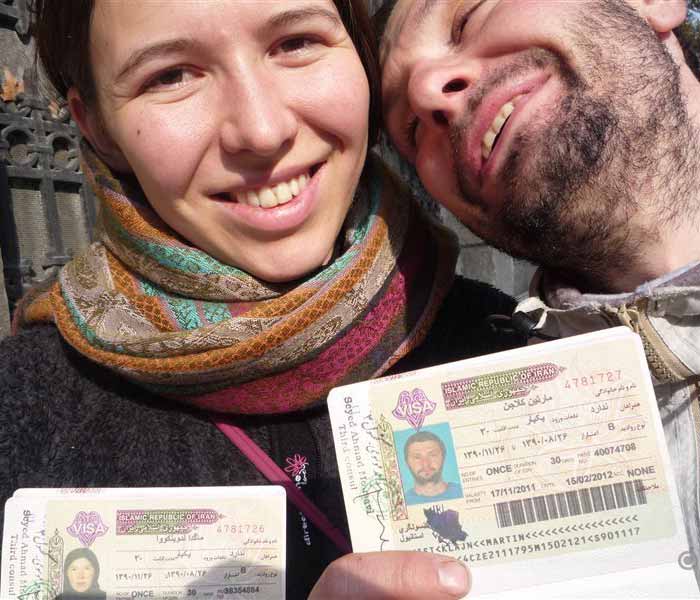 Also Read:
1) Travel To Iran From Australia[Full Guide]
2) Is Iran Safe for Australian Citizens?
>> Iran Tours 2020 & 2021 (Click Here)
#1 Options of Getting an Iran Visa for Australian citizens?
You have 3 options of obtaining your Iranian visa for Australian Citizens:
Visa on Arrival (at International airports of Iran)
In advance through the Iranian Embassy in Canberra, Australia
Obtaining your Iran Visa Grant before your travel and receiving your visa On Arrival at Iranian International airports.
Please Note: You cannot apply for a visa on arrival at land borders. So, if you intend to overland into Iran, you need to get your visa before arrival in Iran. (option 2)
#2 Iran Visa on Arrival (Airport Visa)
 Iran tourist visa is issued for single entry with a maximum stay of 30 days, which is extendable.
What You Need
There are a few things you need to have ready before arriving in Iran:
Passport with at least 6 months of validity
Onward ticket
confirmed accommodation booking for at least the first 2 nights
Valid Medical/Travel Insurance for Iran
Aside from the above, it is safe to have available:
a passport photo
Proof of funds for the duration of your stay in Iran
Please Note: Your travel insurance must specifically state "Iran", and not just Worldwide, Middle East or Asia. No worries if you have not already obtained your medical insurance, as you can purchase one at the airport for a price of about 16 Euros.
For your accommodation, you can have your hosting hostel or hotel, etc. email you a confirmation letter of your stay to present as your lodging in Iran.
The Process of Iran Visa on Arrival
Upon getting off your flight, you will directly go to the Visa Office in the main hall. If you have not already obtained your Visa Grant Notice*, you will be asked to fill in a simple form of your basic information such as full name, passport number, address in Iran, occupation, etc.
Upon completion of the form, you will need to pay your visa fees in cash (USD or Euro) in the bank, next to the visa office, and receive a receipt of payment, with which you return to the visa office, wait in line and hand in all your paperwork to the visa officer. You will again wait until your passport is ready.
This process may take from less than an hour to 2-3 hours, depending on circumstances.
*Iran Visa Grant Notice is a letter of approval of your Iran visa application by the Iranian Ministry of Foreign Affairs.
Iran Visa on Arrival Fees for Australian Citizens
Iran Visa on Arrival Fees for Australian Citizens is 145 Euros (or the equivalent USD). You may also pay 5 USD for service fee.
The payment is definitely in cash euros or dollars.
Make sure to have your whole fund of your travel in Iran IN CASH.
#2 Iranian International Airports issuing Visa on Arrival
As an Australian, you have the option of acquiring your visa on arrival at the following Iranian international airports:
Tehran Imam Khomeini International Airport
Tehran, Mehrabad International Airport
Bandar Abbas
Isfahan
Mashhad
Shiraz
Tabriz
Urmia
Ahvaz
Kerman
Larestan
Kish Island*
Qeshm Island*
*For entry and stay up to 14 days in Islands of Kish and Qeshm, Australian among most nationalities do not need a visa. However, if you intend to enter mainland Iran, you will need to apply for Iran Visa.
#3 Electronic Visa (E-Visa) via Iranian Embassy in Canberra
Aside from visa on arrival, you also have the option of obtaining an E-Visa via the website of Iranian Ministry of Foreign Affairs.
Steps to get Iran E-Visa
Complete Electronic Iran Visa Application Form via the MFA E-Visa.
Receive your Iran Visa Grant Notice within 10 business days (at least 48 hours) via E-mail . Your Visa Grant Notice is valid for 30 days.
Make sure the "Place of Lodgment" on the Visa Grant Notice is "Australia"
Send the required documents to the Embassy of Iran in Canberra. (You do NOT need to attend at the Embassy in person. Original passport is NOT needed.)
Receive your Iran E-Visa via email within 14 days. (Urgent applications take 3 days, and the processing fee differs.)
Print out your E-visa and keep it during your entire stay in Iran.
Please check the official website of Iranian Embassy in Canberra, for detailed required documents, fees and address.
#4 Iran Visa Grant Notice for Visa on Arrival
You can apply for the E-Visa as instructed through the online application process, to receive your Iran Visa Grant Notice, a few days prior to your visit. Then, with a printed copy of the notice, you can receive your Visa upon arrival in Iran at the international airport of entry.
This way, your waiting time at the airport to receive your visa on arrival, as explained in option 1, can be significantly shorter.
In this case, your "Place of Lodgment", when completing the online form, needs to be the Iranian airport of your entry.
#5 Apply Independently or via a Travel Agency?
While you can independently apply for your visa to travel to Iran solo, you also have the option of leaving the visa matters to the authorized travel agency from which you have purchased your organized Iran tour package. The benefits are:
They will take care of each step of obtaining your Iran Visa Grant Notice, which takes 2 to 3 days.
Such option will preclude any probable mistake you may make due to not being familiar with the process.
You can both receive your visa before arrival through the Iranian Embassy or on Arrival (depending how early you opt for the process.)
There are also agencies which can obtain your visa grant notice only, without the need to purchase an organized tour from them. In this case, there is an added service fee.
#6 Australian Tourists Share Their Iran Visa Experience
OliverAstralia from Australia (2016):
"On our trip to Iran in September, my partner and I got visas on arrival. We had confirmed hotel bookings with vouchers in Farsi and English. It only took us about 45 minutes to go through customs. … VOA was very easy for us and I was glad we had made the choice we did."

Source : Trip Advisor
MerryMegsy from Australia (2018):
"Just an update, we arrived in Iran today at Shiraz airport, we had our visa within 30 mins of arriving, all very easy to do and most helpful, the staff doing the process were very friendly."

Source : Trip Advisor 
#7 Do Not Hesitate to Ask Us
Should you have any further questions that have not been answered so far, feel free to leave us a comment.
If you wish, you can also take a look at our Iran Tour Packages