Iran Dress Code for Tourist, ladies and foreign people
Iran Dress code for tourist: As a kid, I did not know what hijab meant and why is my mother always wondering about my hijab more as I grow up. The reasons to such questions were getting clearer to me while I was learning the concept of hijab and Iran dress codes at school, through the religious or social lessons thought.
#1.What is Hijab in Iranian dress code?
The Muslim way of dressing in which the women's body is covered up through clothing is called Hijab. The purpose of hijab is encouraging modesty and discouraging impure actions and thoughts.
(Use VPN to watch the videos, in the case you're in Iran now)
#2. What Iranian way of dressing?
Iranian way of dressing: Islamic rules for clothing are applied in Iran and everyone even foreign tourists are supposed to follow them. Clothing in Iran varies depending on the city, religion and national characters. Young people are most likely to wear modern cloths.
In Iran, the Iranian way of dressing is expected of its citizens. In private homes, the normal western style clothing is acceptable but in public both women and men are required to wear non-transparent cloths and women should cover everything besides their face, hands and feet.
Iranian women are required to wear long and loose coats or tunics with long sleeves, long skirt or pants and scarfs to cover their heads and neck. Men should also be dressed with long sleeved shirts and long pants but they are not dictated to cover their heads and necks.
#3. What to wear in iran:
 3-1 Iran dress code for ladies:
You are supposed to hide your body shape, according to Iran dress codes for tourists.
Manteau and Tonics: Most women in Iran prefer a button-up tunic with long sleeves named manteaux (type of tunic that reaches down to mid-thigh). Forearms are ok to be uncovered but top of the arms and shoulders should be covered.
Scarf: You should know covering your hair at all times is necessary. Not having to adjust your scarf all the time, we suggest you choose one with a non-slippery type of textile or you could use hair-pins on them.
 Long Pants and Skirts: Legs must be covered down to the ankle and in case the trousers ride up, they should not go much above the ankles.
Shoes: Feet could be uncovered. As foot wear, open-toed sandals are fine but wearing flip-flops outside in Iran is unusual.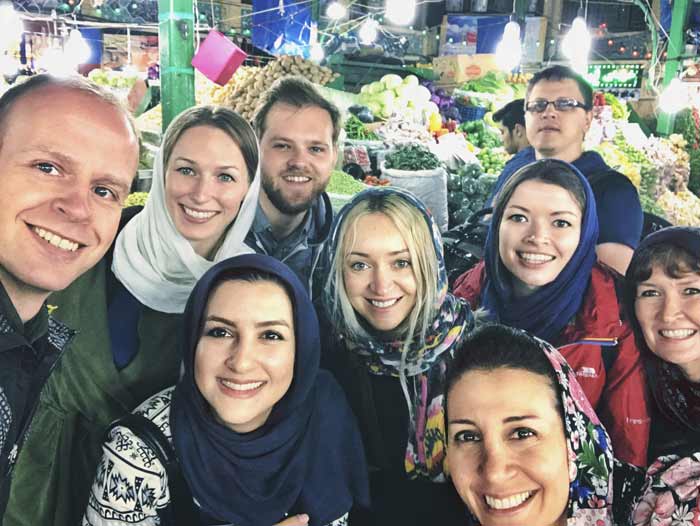 3- 2 Iran clothing laws for Male Tourists
There are fewer rules set for men clothing but they also should consider wearing:
Long pants: Men are similarly required to wear long pants.
T-shirts: Men are supposed to wear long sleeved shirts but t-shirts would be fine.
Shoes: you can wear any type of shoes but as was mentioned before, wearing flip-flops are not usual outside.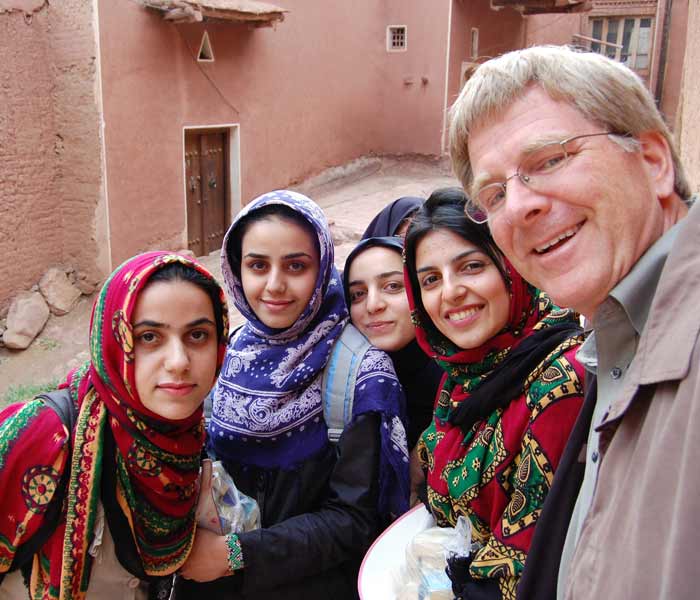 #4 How to dress like a Persian in Holy Sites?
A glimpse at the stunning architecture and environment of Iran's mosques and shrines would be something you would not want to miss.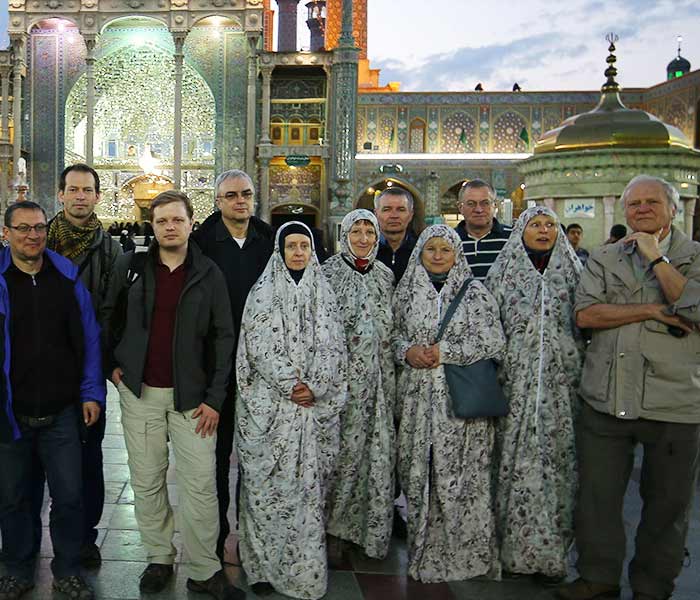 Female tourists of Iran are not obliged to wear chadors (long black or white traditional cloth). Meanwhile wearing chador is necessary at some places like shrines and mosques and men are better to wear long-sleeve shirts but it is not mandatory. Do not worry about bringing chador; you will be loaned once required.
#5 What Should Not Wear in Iran?
Iran is a country with respect to Islamic rules such as hijab. You may see the Islamic dress codes not strictly observed including young people in the cities pushing Iran dress code rules as far as they can. However, whatever people are wearing should not violate the law.
The cloths, which are not acceptable to wear, are:
Tight cloths for women,
Sleeveless shirts and shorts for men,
Short pants for both men and women,
Cloths with patterns and designs in contrary to Islamic ethics and beliefs or Iran dress codes.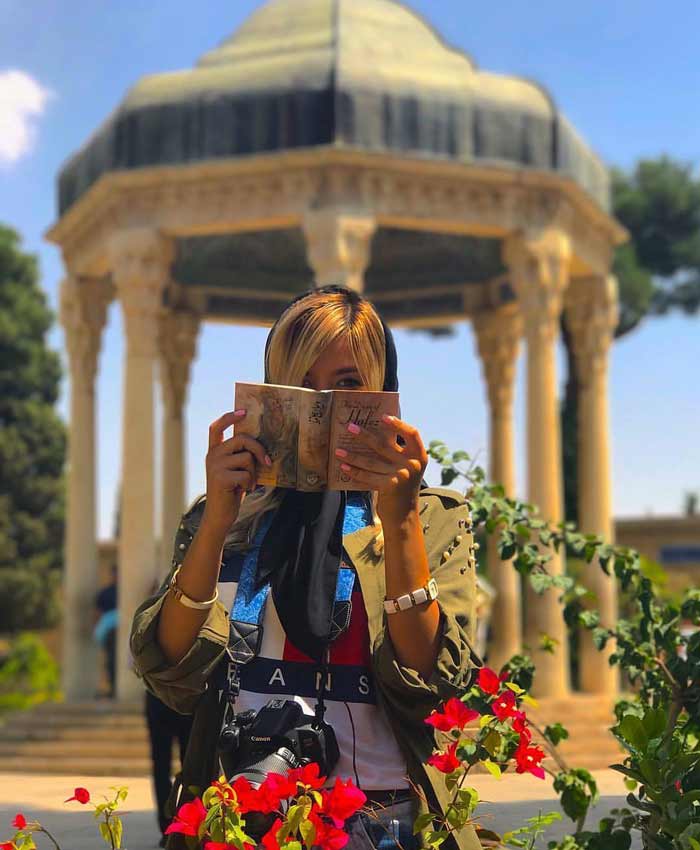 #6 What Colors to Wear in Iran?
There is no limitation on color and is a free choice however, pink, red and similar colors are not put on during the sad occasions.
Although colors in dresses are common and you can wear different colors but be careful to choose cloths with designs and patterns adjacent to the Islamic Iran dress codes.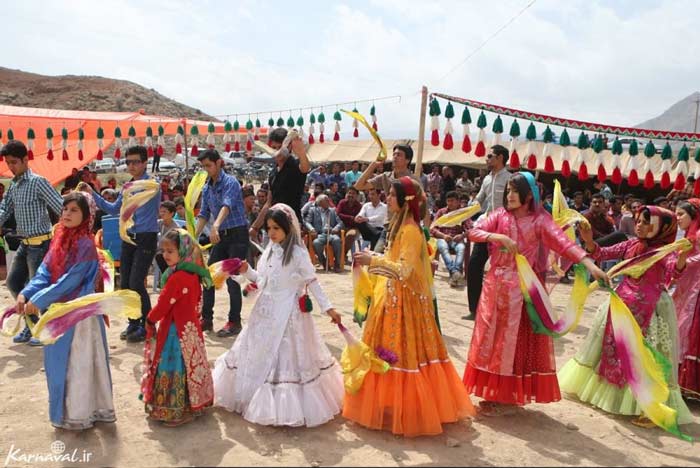 #7 Where Can I Buy Iran Cloths(in Iran)?
When you arrive at the airport, you need to be dressed according to Iran dress codes. You could bring something suitable you already have and buy some cloths at the local markets where you can find many beautiful cloths in colors and various significant designs.
Walking through the bazaars in Iran brings you the joy of seeing the beautiful architectures and the magnificent colors and types of arts and stores including clothing along with the chance to buy anything you are looking for.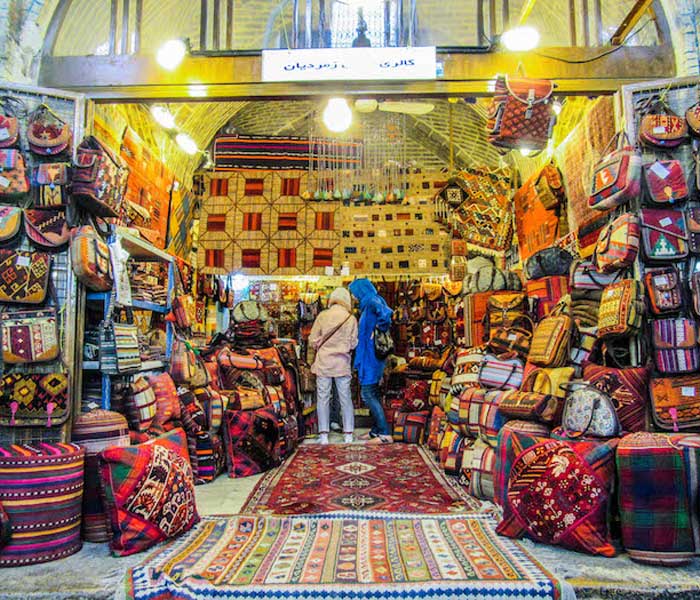 #8 What is Iranian Way of Dressing?
Iranian way of dressing does not imply that you should dress out of style. Iranian way of dressing also is a stylish kind and men and women wear outfits so beautifully chosen and matched.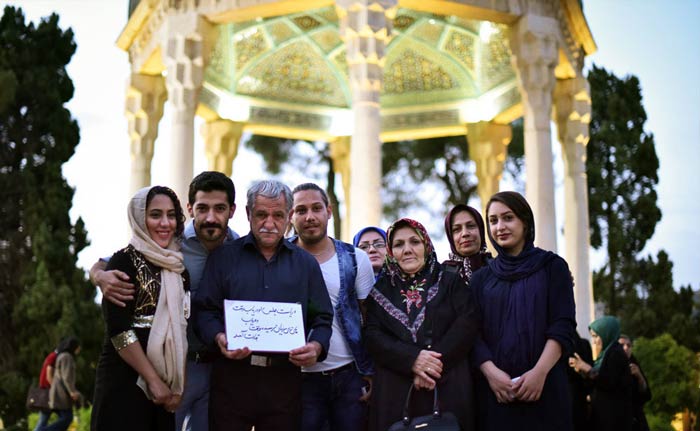 We provided you the pictures of people on how their appearances look like in Iranian way of dressing.  You can google Iranian way of dressing and see photos of people in order to get more familiar with their style.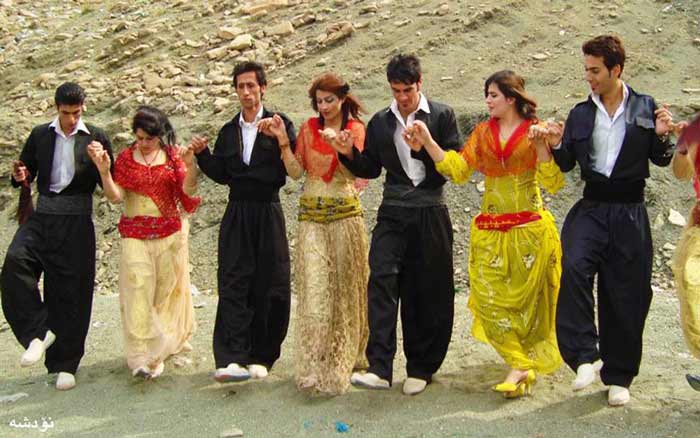 #9 Iran female dress code Business Visitors
Iran female dress code Business Visitors: In case you are a business traveler, you should consider the above-mentioned guidelines and dark color outfits with dark color scarfs would be great choices to wear in a business meeting.
#10 Iran clothing laws for Male Tourists as a Business Visitors
At business or formal occasions, a suit is generally acceptable for men. The difference is almost the absence of tie especially in government-affiliated companies or government organizations.
Iranians are aware of various dress styles so you could follow your own style and wear a tie as foreign leaders and diplomas do. Some Iranian private businesspersons also wear a tie.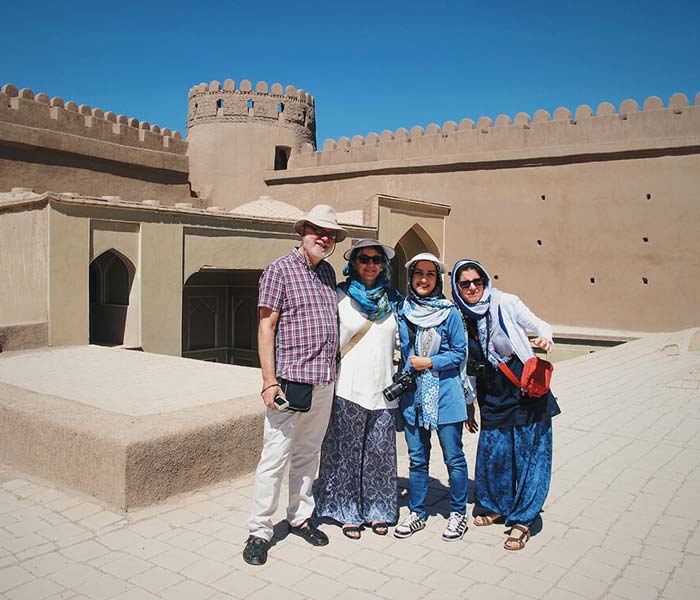 Also Read:
What is the Best Entertainment In Iran?
List of Best Iranian Foods for Travelers 
Read more about dress code in Iran for tourists:
People might wonder what the dress code in Iran for tourists is and that is not an irregular wondering. Iran is somehow different from most Islamic countries and dress code in Iran could be confusing for tourists.
Iran Dress Code Law
Iran Dress Code Law: Rules are set for people in Iran regarding how they dress and in case someone avoids them, he or she would be treated according to Iran Dress code law.
Iran Dress Code for Foreign
Muslim women wear long and lose cloths as part of their religious beliefs. Iran dress code for foreign tourists dictate women to be covered up. Dress code for foreigners in Iran also dictate men to be covered up but not as much covered as women. Iran dress code for foreign men does not make men to cover their head and neck or to wear long and loose coats or tonics.
In addition, you would be treated with more respect when you are dressing according to dress code for foreigners in Iran as a mark to the respect to religion and beliefs of Iranian people.
How to Dress Like a Persian
Once you get to the country, you can see how to dress like a Persian. Different religions have their own way of dressing but all are equally beautiful.
Iran Travel Dress Code
Due to regional variations, you can also find different traditional conservatives and each need its regulations to be valued. So if you are visiting different parts of Iran, get the dress code information of the region from your tour guide or the locals.
Iran travel dress codes are actually important because you will be facing different people with diverse perspectives. The least we can do is to respect them with observing Iran travel dress code.
Iran Dress Code for Tourists
A sign with a content of "respected ladies please observe Islamic dress code" is set at Imam Khomeini International Airport for foreign tourists of Iran. Not that it is a choice, Iran dress code for tourists are rules and being more conservative and respectful to the Islamic rules is expected.
Iran Dress Code Enforcement
In a country with respect to Islamic rules including Hijab, Iran dress code enforcement are taken more serious than the other Islamic countries. People in cities including the young ones are pushing Iran dress code rules but these are considered as violating the law and there are consequences to that act.
Iran Dress Code for Ladies
Some Iranian women wear chadors over their regular cloths when they are outdoors or at the presence of Namahram. Those women, who observe Iranian female dress codes and Hijab but do not wear a chador, should definitely follow Iran dress code for ladies.
Ladies dress code in Iran needs women to wear scarfs, loose outfits and long pants. Observing Iran dress code for ladies, you can also be as stylish as you want. Ladies dress code in Iran does not forbid anybody from wearing modern cloths and following fashion as long as they are in respect to ladies dress code in Iran.
Iran Dress Code Shoes
Picking Iran dress code shoes are not much of a problem since the feet can be uncovered in Iran. You can easily decide to wear any kind of shoes, sandals, sneakers or anything you feel comfortable with and not wondering about violating dress code shoes Iran rules. Like the time when you pick your shoes for your daily activities back at home.
Iran Male Dress Code
There are rules set in Iran for not only women but also men to observe Islamic dress codes according to Iran male dress code. Although, there are fewer rules for men but men also should wear long sleeved shirts and long pants that note Iran male dress codes.
Dress Code in Iran for Tourists
The western way of dressing outside in Iran are not accepted according to dress code in Iran for tourists. Dress code in Iran for tourists is set to inform them how they could dress. This is expected of them to follow dress code in Iran for tourists.
Male Dress Code in Iran
Clothing in Iran might seem easier form men since there are less rules set for them. Male dress code in Iran is not much different from your regular clothing back at home. In Iran you should be more conservative and have the clothing described as male dress code in Iran.
Clothing According to Iran's Climate
Just be informed of the weather and adjust your cloths with it since Iran has different climates at each seasons and different parts of the country.
Business Dress Code in Iran
Business dress code in Iran is not much different for men from other nationalities. They all could use their suits along with the ties. However, women should observe the rules set for them and cover their body. The cloths they already use for their meetings in their own country may not meet the rules set in business dress code in Iran.  Business dress code in Iran for women suggests wearing the dark colored outfits and scarfs.
Dress Code Iran 2018
Like any other place in the world, Iranians follow the fashion style of clothing including dress code Iran 2017. You can see people respect the rules of dress code Iran 2017 and still be stylish and modern. Dress code Iran 2017 implies the rules but does not forbid you to be in style and fashion.
Feel free to comment your own suggestions and experiments. In addition, your questions about Iran of any kind would be replied as soon as possible.