is Iran safe to visit? [Iran safety]
is Iran safe to visit? As an Iranian, I was always wondering why foreigners worry about Iranians' safety. On the other hand, when I watch the news of foreign countries' media I can see where these conceptions came from. These media affect the conception from Iran.
Maybe you've seen this  video about traveling to Iran on internet or maybe not. Nevertheless, we invite you to watch this interesting video of Iran!
Are We Experiencing Terrorist Attacks in Iran?
You may think there are many terrorist incidents happening in Iran as it happens in its neighbor countries. Though, are there many terrorist incidents occurring in Iran? We are not going to question the safety of other states, but in contrast to other countries at Middle East, the number of incidents in Iran is much less and that's because Iran is taking all the necessary measures in doing its best to protect the safety.

The reason to all the negative opinions of Iran is the politic issues and propaganda against Iran. These arguments are the concerns between governments and does not concern the people.
Is Iran a Safe Country to Visit? Introducing Tourism Police in Iran
Is Iran a Safe Country to Visit? Iran government already has taken the necessary measures in order to make the country a safe place. Your concerns that is Iran a safe country to visit may decrease when you know more about the tourism police.
There are tourism polices all around the world. Their basic purpose is to help the tourists. This includes providing safety and guiding them. They all must know a couple of languages, which is one of the best advantages of tourism police.
The government of Iran also has put tourism police in touristic cities including Shiraz and Isfahan. This may continue until tourism police would be all around Iran to assure a safer journey for tourists.
Iran Safety Travel – Wondering about Robbery and Mugging?
I was unlucky that my cellphone was stolen in Tehran. One of my friends also was mugged in a subway station in Paris. Therefore, if you are worrying about your stuff, the chances of your stuff being stolen are the same as in other countries throughout the world.
You should be careful in Iran as much as you are in the other countries. It is common to be more careful and watch your cellphone, bag and stuff when you are in a crowded place. In Iran, you should be alert when you walk through the crowded Bazaars and bus or other stations of public transportation.
Also read: Dress code in iran
Iran Safety vs. Other Countries' Safety
Bearing in mind the Middle East, Iran's neighbor countries are not in a good position when it comes to safety. Although Iran is located between the most incident occurring regions including Afghanistan and Pakistan having around 6000 attacks each year, but Iran faces about 30.
This number is about one-fourth of the incidents happening in United States of America. Moreover, we can see the increasing number of these incidents in Europe.
I have Not Heard a Gunfire in Iran LIKE YOU
I remember walking in the streets of Tehran with one of my German friends, and he asked me about Iran's safety. In reply, I asked him if he has ever heard a gunfire and he answered no. I told him I have not heard a gunfire neither.
Iran Safety for Tourists: Read about Iranian Culture and Religion
One special thing in Iran is its culture, which leads to Iran safety for tourists. Committing crime in Iran is as every other nations and no one could guarantee that robbery or defraud would not happen. Nevertheless, in Iranian culture, there is a high opinion of guests and people consider tourists as guests.
Iran Safety for Tourists – Hospitality in Iranian Culture
Iranian culture has an emphasis on the hospitality as one perfect character of a person. People also believe that guests should be respected, as they are the God's loved ones. Meanwhile, people help tourists as much as they can including inviting them to stay at their houses.
Iran Safety for Tourists – Hospitality in Iranian Religion
Most people in Iran are Muslims and Islam includes many moral recommendations, which lead humans to be better beings. Recommendations posed by prophet Muhammad and his family highlights hospitality, having guests, taking care of them and respecting them.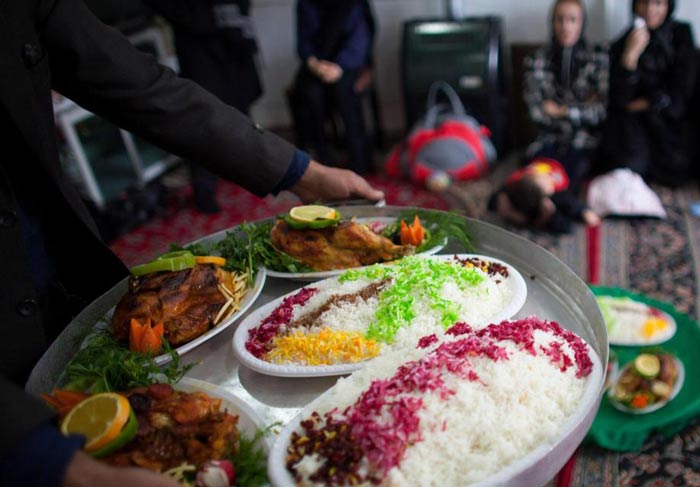 Anyone who believes in god should respect their guests and show them hospitality and the God would forgive their family member's sins when they welcome a guest in their house.
What Exactly Do We Mean When Talking About "Iran Safety"?
Iran Safety takes in consideration kinds of threats including crime, mugging, and existence of terrorist attacks, road death toll and war. What each person have in mind, may consist a few of these items. But we should be aware of all Iran safety threats.
Iran Safety Concerns
Iran safety concerns will decrease if you know the issues and the precautions.
The economic situations may result in rising the commitment of crimes.
The crimes of kidnapping and terror are rare in most of Iran. Most government travel advisory services will advise you against traveling to a few special places. So that you could be sure where you are traveling is a safe place.
Iran ranks among the highest percapita number of road death in the world. Due to unpredictable driving in Iran, you are most likely to be in danger on the roads or crossing it.
Earthquakes happen in Iran all the time but most travelers will never feel one. But if you get unlucky, apply the earthquake precautions.
Also Read: Getting Iranian Visa
Iran Safety Tourism
Generally, Iran is a safe place so that many travelers said it is the safest place they have traveled to. You can count on Iran safety tourism as the crimes against tourists are rare and if you try to fit in with local customs, you would be treated with friendliness, which also applies to Americans.
Iran Safety Regulations
Iran Safety Regulations: is Iran safe to visit? Actually Yes, but you need to be aware of Iran safety regulations so that you could not face any problems.
Carry several copies of your passport. Tourists are supposed to carry their passports but as hotels need the passports for police inspection, you should have the photocopies of the passport's face page and your Iranian visa.
The police will check all the travelers' passports when exiting or entering each town. If you are going out of town, take your passport and leave a photocopy at reception of the hotel.
If you are staying for 10 days or more, make sure to register on arrival as western embassies advice their nationals to do so.
The action most likely to attract the police's attention is photographing the wrong thing. In these cases that you did the same thing unwittingly, do not argue with the police and explain that you are a tourist then delete the pictures.
Iran Safety Travel Precautions You May Need to Consider
We suggest you some Iran safety travel precautions as follows:
Foreign women may attract undesirable suggestions. Women travelers like anywhere else should be cautious and avoid situations being alone with a man they do not know.
Keep your valuables including passport, wallet and camera with you all the time.
Hotels are safe but consider locking your bags.
Be careful in crowded bazaars, because if you are to face a pickpocket it may be in a bazaar.
Is Iran Safe to Live?
Is Iran Safe to Live? One time I left my cellphone in a mall. I knew I must have left it somewhere when I was picking something up but could not remember where. I thought I lost it forever but kept looking and I walked through the same path I previously did. Then, I found my cellphone on the lasagna stand. Maybe I was thinking a box of lasagna costs me a cellphone!
The point is nothing was stolen from me and I was not attacked in a mall where lots and kinds of people are shopping. Even if I got there later, I may have found it in the lost and found section. Are you still wondering is Iran safe to live?
I go to work using the public transport, I go for shopping in crowded bazaars and malls, I go out to different places of the city and I say the chances of being mugged are very low. If someone askes me "Is Iran safe to live", my answer would be yes, Iran is a safe country to live.
How Can We Explain the Common Iran Safety Ranking and Iran Safety Index?
Iran Safety Ranking? You may find out that Iran does not have a good rank in Iran safety index published by a few writers but the amount of around four million tourists annually travelling to Iran, shows that this "Iran safety ranking" may not be completely accurate and even fair. Iran safety ranking and Iran safety index may be low in one or two points in the borders of the country because of its neighbor countries but that does not concern the whole other parts of the country.
Is Iran a Safe Place to Visit?
Is Iran a safe place to visit? Iran is generally a safe country for tourists but you should be aware of the Iran safety regulations and be familiar with the culture. Then, you are safe to go!
Is It Safe to Travel to Iran 2018
Is It Safe to Travel to Iran 2018 : One of the most asked questions by the interested tourists in visiting Iran is that "Is it safe to travel to Iran 2018"? For those who are planning to visit Iran in 2018, it is most likely that their questions are answered trough this article.
Is Iran Safe? The Common Wondering
Is Iran Safe? Iran is a perfect destination for tourists for its tourism potentials including the natural features and various cultures. Also, it is financially affordable for tourists interested in visiting due to value of Iran's currency. The one thing making people wondering about visiting Iran or not is the question of "Is Iran Safe?"
Iran safety concerns, the first concern of tourists, are that if is Iran a safe place to visit. People around the world have a negative opinion about Iran and that is the results of propaganda against Iran and politic issues, which arguments are between governments not the people.