Iran Tour Operators: List of 17 Best Iran tour companies (Local & Experienced)
Click To check Our Iran Tours on Iran Tourismer website.
Now,
Why it's much better to travel to Iran with a local Tour Operator?
Best Iran tour Operators: The best way to travel to Iran is via Iran tour operators. With Iranian tour operators, you will have the chance to experience Iran the way a local does. Best Iran tour companies as well as tour operators in Iran have the advantage of detailed planning and tour designing. The most professional tour guides work with any of the Iran tour travel agency.
Iran incoming tour operators, with years of expertise backing up their itineraries, are mostly part of a greater Iran tourism company. Therefore, if you are looking for the best ultimate kind of Iranian adventure, we recommend Persian tour operators. Among the vast sea of Iran tour operators, there are some Iranian best tours operator, which we will help you find your most suitable one.
This post includes:
Why needing an assistance from an Iran tour operator?
The list of all Iran tour companies
The information request form of Iran tours
The key points in buying a tour of Iran
How Many Active Iran Incoming Tour Operators Are Currently Working in Iran?
Iran Incoming Tour Operators: Iran, as a vast country, has over 80 million population. Additionally, Iran annually hosts millions of international tourists. Therefore, s. Among all these Iran tour operators, there are more than 100 Iran incoming tour operators.
As we carry on, we will inform you why buying a tour from Iranian tour operators is actually a positive point in your journey to Iran. Moreover, you will understand why doing so would flourish local tourism as well as the lesser payments for you.
Foreign or Iran Tour Operators?
Why Buying from an Iranian Tour Operator? From whom would you buy your tour? An Iranian tour operator or the ones in your current city or country? Now that you wish to travel to Iran, you would better know a few things about the tourism of Iran.
The tourism of Iran has a special global status. Due to the sanctions and lack of financial interactions between Iran and other countries, it is unfortunately problematic for Iran to effectively participate in the global tourism market. For instance, one major issue is the money exchange for buying tours.
The second issue deals with the fact that Iran is not yet internationally known for its tourism. To overcome this problems, the tour operators in Iran should directly interact and communicate with the international tourists. And one of our goals in Iran Tourismer is to establish a friendly relationship while creating a more valuable travel experience in order to introduce the true Iran to the whole world.
All the mentioned issues plus the cases of the first-time Iran travelers would often lead to choosing a non-Iranian tour operator. However, in case of those tourists who have travelled to Iran once or had friends who have travelled there before, buy their tours and trip plans from an Iran tourism company; directly and without any mediator.
You ask why? Keep reading for the answer.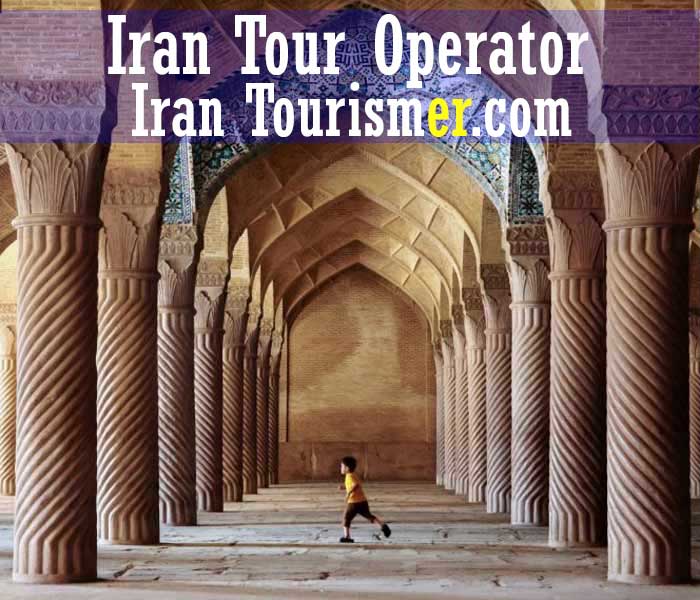 #1 The "Lower Prices" That the Iran Tour Operators Offer
The presence of a mediator in purchasing would, without a doubt, increase the costs.
For example, if you check out the international tour selling sites you will clearly see the price differences. In case of foreign travel agencies who sell Iran 7-day tours, they offer a price range of 1500 to 3000 $ while the price of Iran tour operators is less by 50% to 100%.
The interesting fact is that almost none of foreign tour operators directly perform tours in Iran.
After you purchase your tour from them, they sign a contract with one of the Iran tour operators like us to be responsible for their tours in Iran. This is while you can buy the tours from us or any other Persian tour operator without any intermediary!
This is what most of professional travelers and trip lovers do to not suffer extra expenses.
Pay attention; there are no mysterious or hidden facts in such a case, and international tourists travel to Iran via this procedure annually.
#2 More Variety of Options in Buying Tours from an Iran Tourism Company
The non-Iranian travel agencies have limited choices to offer you because they usually work with one Iran tour travel agency.
For instance, when you contact us via email or our request form you can modify the details of the tour according to your budget, taste, and interests. We even have provided you with a request form so that you could inform us with your specific wishes.
According to our customers' experiences who had bought their tours from an Iran tourism company, it is clear that they faced many different options in designing their own type of tour and matching it to their passions. It is not just a slogan or a cliché.
The Iran tour operators have closer relationship and acquaintance with hotels, tour leaders, transportation systems, and internal flights, thus, are able to suggest more alternatives for your journey to Iran.
#3 More Professional Tour Guides; an Advantage in Buying Tours from Persian Tour Operator
Almost every tour that takes place in Iran is leaded by Iranian tour guides. More than thousands of positive feedbacks of Iranian tour guides in TripAdvisor and other tourism platforms demonstrate the satisfaction of those who used these services.
The tour leader training institutes are educating the enthusiastic people to become experts in tourism field for over the period of 40 years.
Therefore, all the tour guides who cooperate with foreign or Iran tour operators must study and pass the relevant specialized courses as well as mastering at least one international language.
We, in our Iran Tours, have used this capacity and have provided you with the best of Iranian tour guides who know different languages so you could have the best experience of your journey.
#4 The Years of Experience behind Iran Tour Operators
As we said earlier, most of the tours of Iran have been executing by the Iran tour operators for more than decades. In another words, the Iranian tour guides as well as tour operators in Iran have more years of experience in performing tours.
Thanks to the presence of the millions of international travelers and tourists annually, the Iran tour operators have grown stronger in doing tours more than any other global agencies.
The full overview and knowledge of Iran alongside the experiences help the Iran tour operators to creatively design and plan tours. Knowing Iran as a local accompanied by the great volume of experience has assisted the Iran incoming tour operators to do tours more professionally and with higher qualities.
What Points to Consider in Buying a Tour from a Persian Tour Operator?
#1 All Iran Tour Companies Must Be Certified By Iranian Tour Operator Association
The entire Iran tour companies must acquire their business license from the Iranian Tour Operator Association, which is the organization responsible for issuing this certificate.
This means that all Iran tour companies need to have this license to be able to run their business and be faithful to its legal aspects. This association works under the WTO (World Tourism Organization) and must abide to all the standards of this organization in Iran.
Hence, you can be confident that all tours performed by Iran tour companies, like any other place in the world, is constantly being checked by WTO and must be in accordance with its standards.
#2 The tour operator's terms and conditions
As mention above, all Persian tour operators must act under the laws of WTO. However, they can have their own terms and conditions for selling their tours as well. As a result, make sure to read the terms and conditions of each Persian tour operator like us to have the safest and securest purchase.
For example, in our Term and Condition section, we have completely informed you with the way we communicate with our clientele. It is based on full awareness and knowledge in reserving their suitable tour.
#3 The payments
After decades of activity and marketing, the Iranian incoming tour operators have gained the trust of millions of annual travelers who come to Iran.
Their way of transactions is clear and secure. For instance, in our Term and Condition section, under payout, we have introduced different ways you can pay the expenses the way our customers have been paying in many years.
#4 Itinerary of tours
If you have any unique desire you would like to achieve in your travel to Iran, make sure to let us know while we communicate. You can have a great deal of varied experiences because of the diversity of Iran's tourism.
The historical cities, interacting with locals, the workshops of carpet weaving or pottery, handicraft shopping, photo shooting, etc. are only some of the interesting activities you can experience in your travel to Iran.