Is Iran Safe for Australian Citizens?
Is Iran Safe for Australian Citizens? Iran is among the safest destinations in the world! But considering the frequency of this question by foreign tourists, we find it incumbent on us as Iranians to provide you as much assurance as statistics and experience of other travelling tourists can give, to give you a realistic view of Iran's safety for tourists.
We truly acknowledge your concern as a first-time traveler to Iran, specially that the global media has not been fair in reflecting the true image of Iran, due to some political propaganda, or the fact that Iran is in the heart of the volatile Middle-East region.
In this post, we have provided you with Iran safety facts and tips. And you can also visit our Best Iran Tours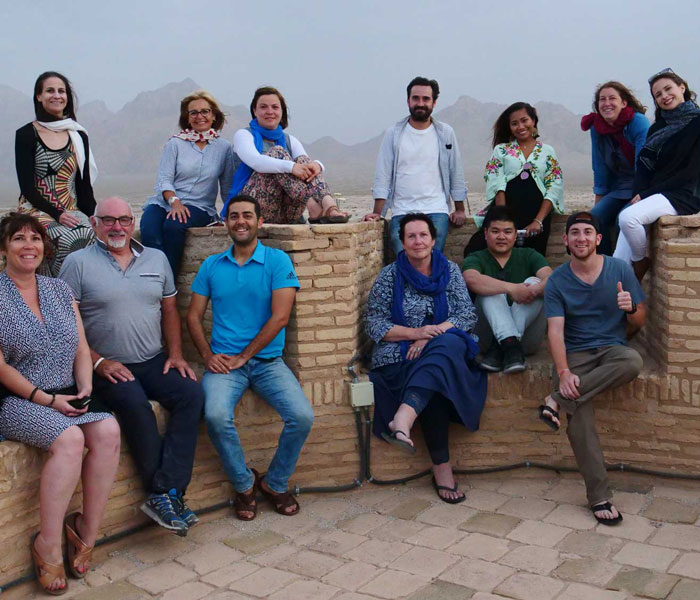 Yet, against all the fallacy, Iran is a peaceful country with the most peace-loving and hospitable people!
Also Read:
1) Travel To Iran From Australia[Full Guide]
2) Iran Visa for Australian Citizens
>> Iran Tours 2020 & 2021 (Click Here)
#1 Iran Border Safety
Firstly, please remember that Iran is the second largest, in population (approx. 81 million) and in size (1,648,000 km2), country in the Middle East.
The last time Iran saw war was in the 1980s with Iraq on its southwestern border. And the last time Iran a military campaign on another country was in the 18th century (under Nader Shah Afshar).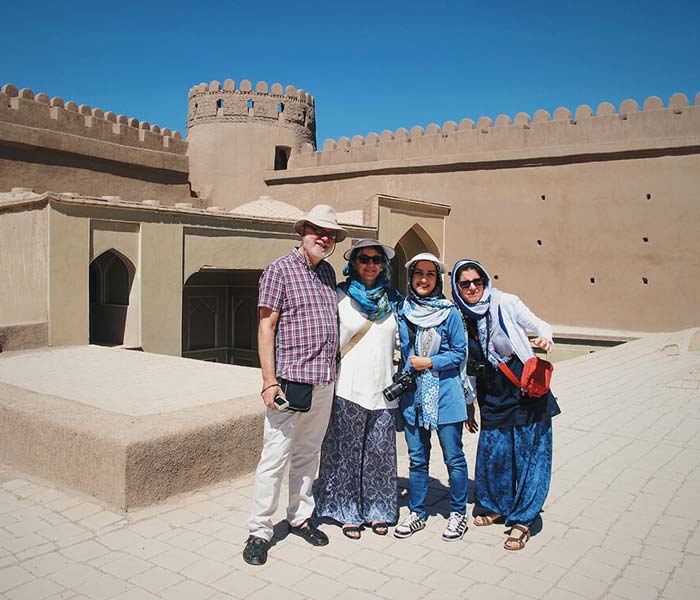 Iran shares borders with 7 countries, and currently the only borders that can count as sensitive, not dangerous, are on the east (with Pakistan and Afghanistan) and West (with Iraq) due to the volatile nature of the neighboring countries, but not Iran itself. So, it is recommended not to approach or overland through the mentioned borderlines.
#2 Is Iran Safe for Australian Tourists According to Travel Risk Map 2019?
You may find it interesting that according to the Travel Risk Map 2019 by International SOS (the world's largest medical and travel security services firm), Iran is among the safest destinations in the world, as safe as the majority of European countries and Australia!
While only a very few countries such as Finland have been rated with insignificant risk level, Iran along with numerous countries counts as a Low Risk destination.
This means that the rate of political violence, social unrest and crimes, robustness of the transport infrastructure, the state of industrial relations, the effectiveness of the security and emergency services and susceptibility to natural disasters in Iran, as factors determining the safety risk, are significantly low, as the majority of European countries, the USA and Australia.
Words by the UNWTO Secretary General on safety of Iran
Aiming to boost Iran's tourism industry, the Iranian authorities have redoubled their efforts to enhance the infrastructures in different fields, and they are not alone on this cause:
UNWTO Secretary-General Zurab Pololikashvili at The 40th Plenary Session of the UNWTO in 2018 :
"We have travelled to Iran to promote Iran as a safe and calm tourism destination and through helping develop tourism in Iran, strengthen it in face of its problems,…"

"Our presence in Iran means that we invite the people of the world to travel to this country and visit its many tourist attractions to add to the number of tourists visiting the country."

Source : Financial Tribune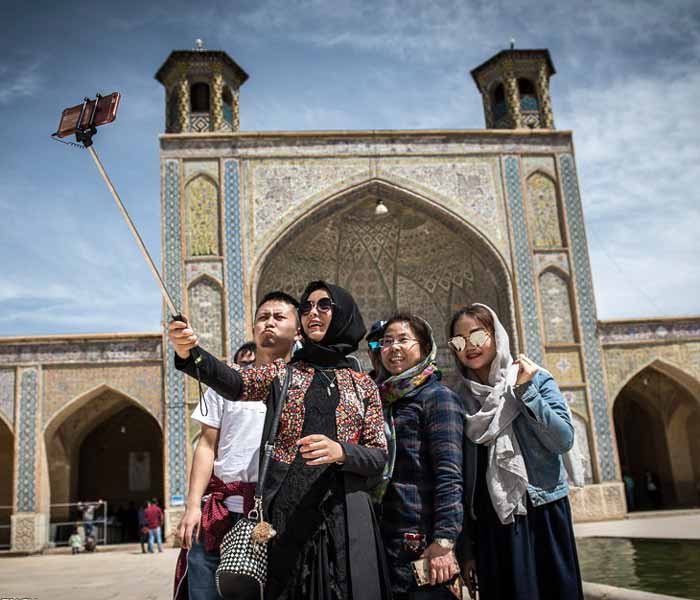 #3 What Other Australians Tourists Think of Iran Safety?
While we invite you to our country as a safe destination for all nationalities, we would like you to count on the abundant reviews by foreign tourists, specially the Australian tourists, who have been to Iran and acknowledge Iran's safety for tourists.
EzzOM from Australia:
"I felt completely safe at all times including walking at night with my husband. Safer than I feel travelling in lots of other countries."
soulrebel23 from USA:
"I have visited approximately 50 countries. I would rate Iran as the safest. I felt very comfortable walking around as a woman alone at night. Crime rates are low but this does not mean that there is not the possibility of theft or other minimal crimes."
Joostvf1977 from The Netherlands:
"Been there twice now (last year and the year before) and also from Holland! Absolutely safe and a must go country to go to. Don't miss out Shiraz, Esfehan and I also very much liked the small town of Ardabil! Have fun"
Source : Trip Advisor
Ellie Cleary from Australia:
"Far from being a dangerous place, I was overwhelmed at the beauty, hospitality and friendliness I encountered from my two weeks travelling in Iran."
Source : www.news.com.au
Catherine Marshall from Australia:
"Iranians are among the most hospitable and generous people you will ever meet. What a pity, then, that we've been led to believe otherwise."
Source : www.traveller.com.au
#4 Iranians Welcome You in Their Country!
Let's move on from statistics  to tell you about a Persian characteristic that dulls all the propaganda on Iran not being safe for tourists, and that is the inherent Persian Hospitality of Iranians.
No matter your age or gender, backpacking or touring, Iranians are thrilled to have foreign tourist in their country and express this gratitude in all ways from inviting you to a cup of tea or to their home, making conversation with you any chance they get,etc.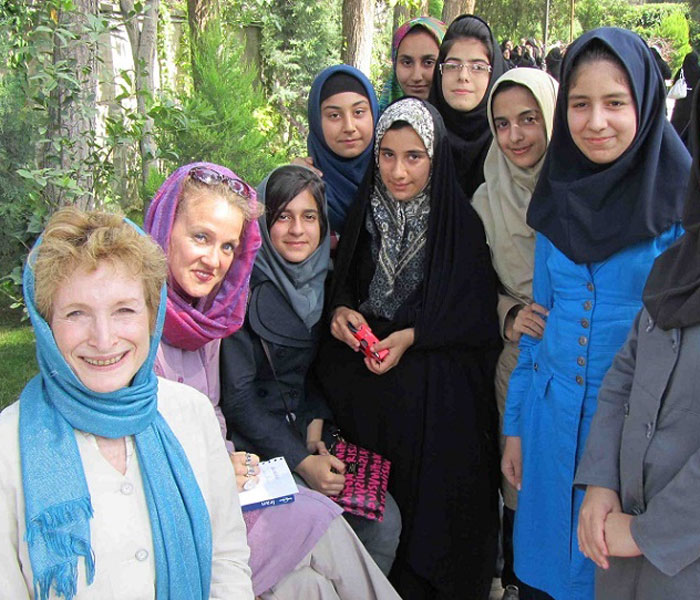 So, why not count this trait as a different answer to "Is Iran Safe for Australian Citizens?"!
#5 Precautions to Insure Your Safety
Always trust the hotel receptions with your passports. Never carry around your travel documents during your excursions. Instead, carry copies of your passport and Iran Visa, in case of emergencies.
Considering your entire travel budget is in cash, never carry large amounts when going out. You can use the safe box of your hotel room to keep your valuables.
Do not forget your Travel/Medical Insurance when traveling to Iran.
Be careful of your belongings such as cell phone, wallet, camera, etc. when in crowded places such as bazaars, busy streets, etc. The risk of pick-pocketing are always higher in these places, as in any other country.
Always take special care when crossing the streets in metropolises of Iran.
Follow the Dress Code of Iran. Respect the conservative culture of your hosting city, especially when in the old districts. Read more on How to Dress in Iran