Tehran tourism [Tehran City]; A Bustling Metropolis!
Tehran tourism: Embracing the lower slopes of the magnificent, snow-capped Alborz Mountains, Tehran (also spelled Tehran) is Iran's most liberal and secular city. It is the capital. Spend time here – as you should – and you'll soon notice that the city is so much more than a chaotic mixture of concrete and crazy traffic. Tehran city is the nation's dynamic beating heart. Further in this post you will find most useful information about Tehran tourism:
 Tehran province
 Tehran population and weather
Tehran tourism: Tehran history
Tehran tourism: Tehran architecture
Tehran tourism: Tehran tourist information
Tehran City tips to travel
Tehran city is located at the foothill of Alborz mountain range and is still growing in size and length. To be more accurate, Tehran city is situated at almost the center of Iran closer to the north.
Tehran is the capital of Tehran province and also the capital of Iran.
The city can be roughly be divided into two parts; north and south. The more modern Tehran and fancy style of living is in the northern part of the Tehran city; however, in the south the middle class are living; a cheaper kind of living.
Although, the great deal of the traditional and old pleasant monuments are in the southern part of the city of Tehran Iran. The core of the city was built in where we now call southern side of the city and then was developed and spread.
If you desire to chill and relax, lots of serene gardens can be of your choice. If you crave for a cup of coffee or cappuccino you can pick out of numerous cafes with all kinds of taste to satisfy; modern or traditional, old or new, cosy or classic, etc. You can go for mountain climbing or even ski in the cold times of the year just within the city.
You just have to ask of Tehran what you need; Tehran (Tehran tourism) will instantly give it to you. You should just know where to look.
#1 Tehran Population
The first rank of the most populated city of Iran belongs to the city of Tehran with almost 14 million people; locals and immigrants.
#2 Tehran Weather
Occasionally blanketed by a miasma of air pollution, Tehran weather is a weather of a cosmopolitan city. However, the weather is seasonal and gets dry during the summer. It used to rain and snow a lot in the Tehran city (Tehran tourism) but these seem to ignore the city more often nowadays.
#3 Tehran History
Tehran History During Qajar Reign (1789 – 1935)
To talk about the history of Tehran city we should travel back in time to almost 250 years ago; when it was first an important village during Zand dynasty (1750 to 1794) due to its strategic location. However, it is in the 11th century chronicles that Tehran is mentioned for the first time in historical accounts; in which it is described as a small village north of Rayy (Ray).
When the reign of Qajars (1789 to 1925) began in the history of Tehran city (Tehran tourism), the first king of Qajar dynasty, Agha Mohammed Khan, named the county as the capital of the country. Due to the increasing significance of the city of Tehran population redoubled.
Most of Tehran city growth began during the reign of a subsequent Qajar monarch, Fath-Ali Shah. Due to the increasing significance of the city, gates, squares and mosques were built.
Then, it was the time of Nassereddin Shah that the city's master sketch was designed and modern streets were constructed. With the new design of the city of Tehran Iran most of the Tehran tourist attractions (Tehran tourism) such as old gates and buildings were destroyed and the city's old architectural fabric replaced by a contemporary one.
The new urban structure resulted in a north-south divide, separating the rich from the poor and the modern from the traditional, establishing a new character for the city.
As the 19th century progressed, due to the advancement of Russian and British empires, Iran suffered from depopulation, poverty, and economic decline, while cities grew and society stratified.
The Constitutional Revolution (1906):
Religious leaders, liberal-minded reformers, labourers, students, merchants, and traders, secret-society members, came together in the Constitutional Revolution in 1906 to fight against foreign pressures and a weak government in a bid to supplant arbitrary rule with the rule of law.
This revolution resulted in the establishment of a constitution and a parliament. Economic decline and World War I, however led to the limitation of the effectiveness of the revolution and its new institutions.
Tehran History During Pahlavi Dynasty (1925 – 1979)
Reza Shah used the coup d'état opportunity in 1921, and founded the Pahlavi dynasty (1925–79). Reza Shah in order to integrate the fragmented provinces into a unified national space, developed the transport networks across the country. He also built several new royal palaces.
After WWII, political suppression over Iran was eased due to the removal of Reza Shah and the impact of World War II and its aftermath. Free press, trade unions, and contesting political parties were revived which together transformed the city through mass demonstrations and political activities.
Islamic Revolution (1977 – 1988)
At the end of the century, Tehran city (Tehran tourism) was on the verge of a turbulent period of social conflict and revolutionary turmoil. Economic downturn, international pressure, and internal disapproval of the shah's model of development and government led to the rise of the middle class and finally to the Islamic revolution.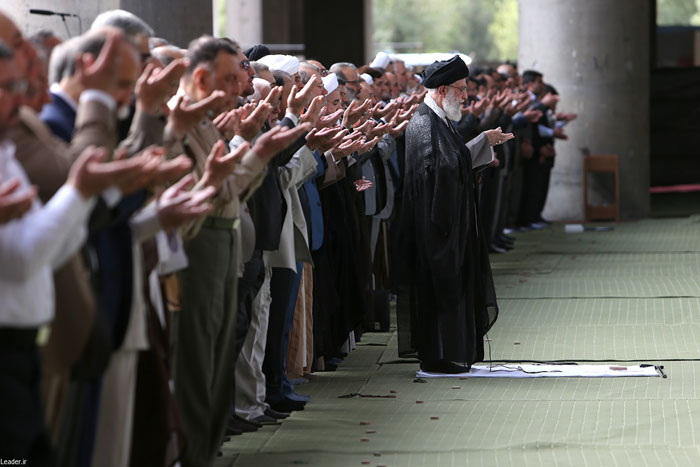 #4 Tehran Architecture
Tehran architecture is not that much old but is magnificent and unique in its own way. Oldest architectural monuments belong to Qajar and Pahlavi dynasties.
As earlier mentioned in the post, Tehran architecture is divided into two types; traditional and modern. From one storey buildings with a humble yard and small pond to luxurious towers and skyscrapers in Tehran city have created a harmony.
With the growth of modern architecture in Iran Tehran more gardens have been turned into tall towers instead of being saved and turned into parks or teahouses.
Tehran architecture is a mixed one. Not only in the city scale but also in smaller scales such as in cafes or restaurants. Whether traditional or modern and classic you can choose the cafe related to your mood.
There still are old and traditional neighbourhoods around the southern parts of Tehran city. Big mansions with Persian architecture; gardens inside them and a small pond with red fishes inside them.
All in all, the capital of Iran, Tehran city definitely worth paying the visit.
#5 Tehran Tourism
What is Tehran famous for?
Tehran city despite of its traffic and from-time-to-time smoggy air is a charming destination for a tourist. Tehran tourist attractions (Tehran tourism) are unique in their own way; survived in the turmoil of time.
Tehran tourist places (Tehran tourism) can be divided into numerous categories which in this post we inform you of their best.
Palaces
Being the capital for more than 200 years the city of Tehran is the home to many royal palaces all around it; whether in its north or south you can get to one of them. Tehran historical places are mostly from Qajar and Pahlavi dynasty.
Situated in the enormous and splendid gardens the royal palaces and mansions are turned into museums or into restaurants or into cultural and entertainment centres. Some mansion complexes were worthy enough to become public parks.
Generally speaking, the royal complexes are the main destination for Tehran tourism and are one the most important Tehran tourist attractions
Museums
Museums are the other sections of Tehran tourism.  Numerous museums are in Tehran city such as National museum of Iran, royal jewellery museum, museum of contemporary art, carpet museum, royal cars and costume museum, etc.
Multiple scholars' mansion have been turned into museums to display their lifetime works and findings and also to exhibit their way of life.
Also the house of poets and important political people as Tehran tourist places (Tehran tourism) , have been kept perfectly so the visitors can feel the atmosphere they lived in and to get more connected with them.
Monuments and Bazzar
Let's not forget about the grand architectural monuments of Tehran tourism. The 6th tallest building of the world is built in Tehran city. As one of the most visited Tehran historical places, the grand bazaar of Tehran city  has always been the beating heart of the country's commerce.
It's the hustle and bustle of the locals that serves as Tehran tourist place.
Parks
Without the charming and green parks Tehran is nothing but a concrete chaos. Due to the village Tehran city was 200 years ago, you can spot parks and gardens in almost every corner.
From the oldest park to the most moderns over highways, all green area are the local's favourite. More than 800 parks are in the city of Tehran and mostly the function and the design of each of them are different; such as royal gardens, normal parks good for an afternoon walk, stepped parks, entertainment parks, and educational parks.
Sport and fun
Tehran tourism can quench any thirst of sport and fun.
If you are a fan of skiing, you can go to Tochal mount for a memorable experience. Tocahl resort counts as one of Tehran historical places where royal families used to spend some quality time there.
If you are interested in art, you can go to theatre halls and galleries to spend some pleasurable time.
Food
The never-ending various kinds of food is an active branch of Tehran tourism that not only attracts locals but also the tourists as well. From all over the country people have immigrated to Tehran and they have brought their local cuisine.
Not only from all over Iran's cuisine but also from all over the world, you can choose a menu. Italian, Mexican, British, American, and Chinese are Iranian's favourite and as a result you can find these kinds of restaurants in every corner of the city of Tehran.
#6 Tehran Tourist Information
To get to the city of Tehran:
Tehran airport
Two airports operate in Tehran:
Imam Khomeini International Airport (IKA) located 55km southwest of the city centre, is the international Tehran airport to which passenger flights operate.
The domestic airport is called Mehrabad which is inside of the city. To travel between the two airports you can use airport taxis and the drive may take between 40 minutes to 2 hours depending on the traffic.
You can also use minivan or metro (subway) in case of moving between the two airports.
Tehran railway station:
You can get to the train station by taxi, bus, or metro. There are daily trains to the major cities of Iran such as Mashhad, Esfahan, Shiraz, and Yazd.
Tehran railway station is located in the southern part of the city and for the most part of the day is crowded. So make sure when to leave for the station.
Tehran bus terminal:
Tehran bus terminal has four stations around the city:
Western bust terminal
 Eastern bus terminal
 Southern bus terminal
 Beihaghi bus terminal
Get around in the city of Tehran:
Due to the heavy traffic and jammed street and highways in the most part of the day you should preferably use the subway. It is well-connected to all over the city and the signs are also in English; it is highly unlikely to get lost.
Subway itself is like a moving underground bazar! Almost everything is bought and sold. It has recently become a fun attraction of itself.
However, using a taxi or a bus is a pleasure for itself. Watching the high towers and gardens and local life would be worthwhile.
 Tehran tourist information office
No matter where you are staying, proper information will be given to you by your host. Online searching helps a lot in case of Tehran city.
In each airport, railway station, or bus terminal there is at least one tourist information office.