Milad Tower | Capital in a Frame!
Milad Tower (also known as Tehran Tower) is a multipurpose tower in the city of Tehran. As the 6th tallest tower, Milad Tower is 435 high, from base to the tip of its antenna. Tehran tower has been the new symbol of Tehran city, after Azadi (pers. Liberty) Tower, built in 1972. Milad Tower has become one of the most popular Tehran attractions in the recent years.
In this post, we will attend to interesting facts about this attraction, such as Milad Tower height ranking, Milad tower Revolving Restaurant, etc.
Milad Tower opening hours and address is mentioned at the end.
If you are planning to visit Iran, then we, as an Iran tour and travel agency, invite you to have a look at our tours in Iran:
>> Iran Tours 2020 & 2021 (Click Here)
#1 Milad Tower Height Ranking
the very tall tower of Tehran City is not a regular skyscraper but has some intresting ranking. Top of them, it's the first tallest structure in Iran; plus, Milad Tower Height Ranking is 6th among the seven tallest in the world and not only that but 13th tallest is Asia. At last not least, 24th place among the tallest free standing structure belongs to this Iranian tower.
#2 How Tall Is Milad Tower In Tehran?
The multi-purpose Tower is 453 meters (1,427 feet), something about one and half times taller than Eiffel ! Now, Let's look slightly closer. Just its antenna is 120 meters (390 ft). that means it's tall as a building of forty floors.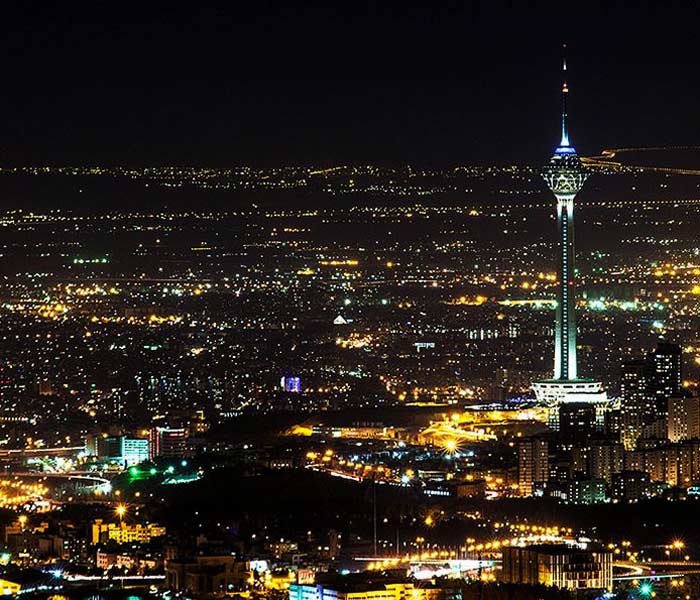 This antenna is used to facilitate and expand wireless communication and also to boost radio and Tv signals, traffic control and meteorology. besides, its shaft is 315 meters (1,033 ft) which means a building with 105 floors. now, can you imagin how tall is Milad Tower in Tehran?
#3 Milad Tower Restaurants
It's the highest restaurant in Tehran wich is located at a height of 292 meters (958 feet); and also, is the luxariest restaurant among its Restaurants.
Ivan Traditional Restaurant
It's located at the ground floor, outside the main building. It has both open and closed area. You can find traditional Iranian food in that place and enjoy your delicious meal with a beautiful view and live music.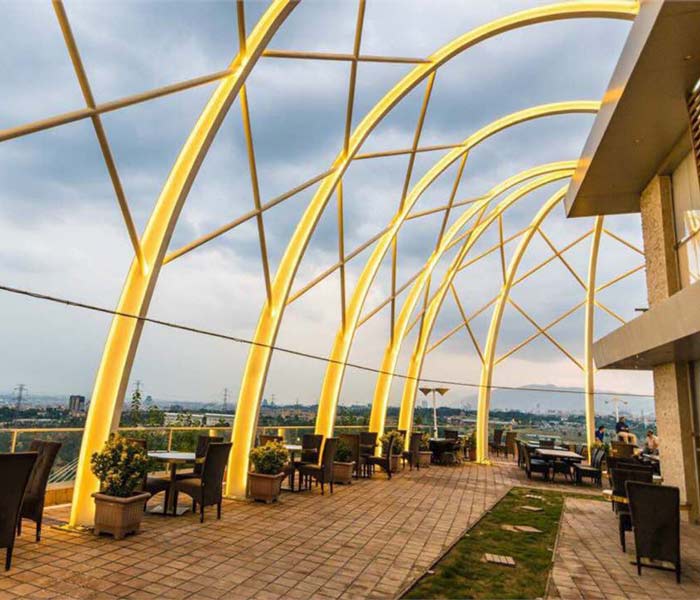 You can find it on the 4th floor of lobby. Food court has more than 10 restaurants and fast foods which provides customers all kinds of burgers, roasted chicken, the especial Iranian Dizi, Kebab and also international foods such as Mexican and Arabian, etc.
Milad Tower revolving restaurant is one of the most expensive restaurant in Iran. we brought you more details in the following.
#4 Milad Tower Revolving Restaurant
Tehran tower revolving restaurant is one of the biggest revolving restaurant in the world and it can count as one the attractions for visitors who's want to have an expensive meal at a luxary place. It places 276 meters height (905.5 feet) from the ground. This restaurant revolves 260 degrees in every hours and let you see Tehran in different view.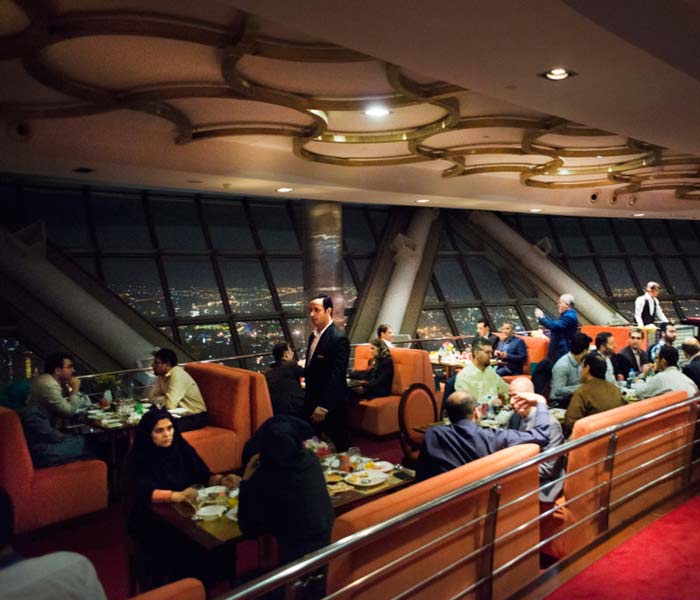 An other interesting fact about this restaurant is that it has an open menu. What is an open menu? It means, the restaurant has an entrance fee and you have to pay that fee before order but you can eat whatever you want with desired amount; after you finished, you can refill your plate.
#5 Milad Tower Entrance Fee
Four floors witch include open sight platform, Gonbad-e Aseman (sky dome), municipal museum and museum of fame cost you 35.000 RLS or you just can pay 12.000 RLS and enjoy open sight platform.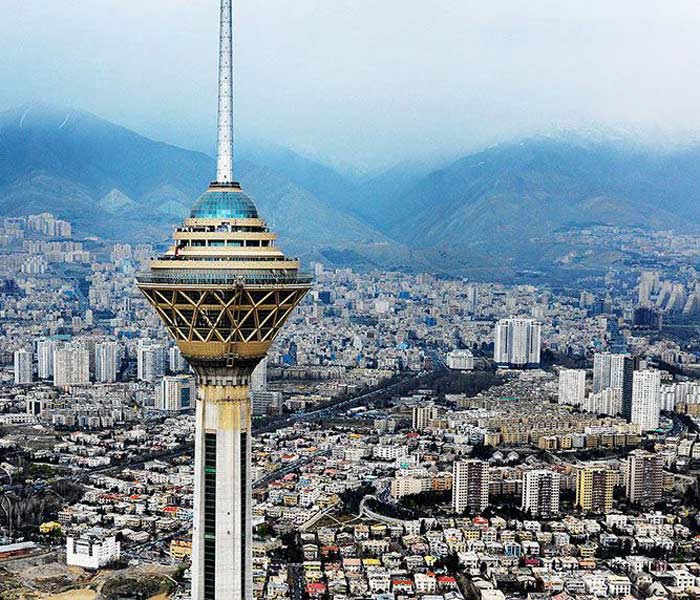 Remember: it is only available in selected date and time, otherwise it can not be used; plus, it's not needed to provide ticket for kids under 6 years old.
#6 How to Get to Milad Tower?
Tehran – Hemmat East Highway – Sheikh Fazlallah Noori south Highway Exit, Tower proprietary cable bridge
Tehran – Hakim West Highway – After Chamran Highway – Tower proprietary gate
Tehran – Sheikh Fazlallah Nouri Highway – Shahid Hemmat Highway entrance – Tower Exclusive path
Also, you can always use Snapp to rent a car in Tehran.
#7 How Is Milad Tower Inside?
For a precise answer, you can see the video in the first part.
first and second underground floors is a data center; then we get to ground floor which is entrance.
Six next foors are lobby wich have lots of shops, coffee shops, restaurants, museums, etc. you can check the video we put
Milad Tower Opening Hours
10 AM to 9.15 PM in Spring and Summer
9 AM to 10.15 PM in Fall and Winter
(Please note: you can buy the ticket only before 9 PM)
Milad Tower Address