Iran tour From Malaysia ;

Travel With a Domestic Tour Operator!

Iran tour From Malaysia : If you have a Malaysian passport and are looking for tours to Iran from Malaysia reading this post can help you through the process of travel to Iran from Malaysia. Questions about Iran visa for Malaysian citizens and Iran tour packages from Malaysia are answered here. There are a great variety of Iran tour from Malaysia in which we have gathered and analysed all the information about tour to Iran from Malaysia and created the best Iran tours Malaysia. So if a friend of yours asks 'do Malaysian need visa to Iran' you can direct them here!

* To explore more of our Iran Tour packages, please visit:

>> Iran Tours 2020 & 2021 (Click Here)

* And also you can contact us through this form now:

This post includes:
Visa Information
Matter of Safety
Best Time to Travel
Dress Code of the country
Handpicked tours
Entertainments
What Souvenirs to Buy
An 8 Days Itinerary of Iran
Quick Request
Let's watch this fame Video on youtube about Iran and it's attractions.
let's get started
To embrace new cultures and new lifestyles one must travel. Travelling is about meeting new people and unfolding the story behind each site, city, and country. This fact is even more accurate about the tours to Iran from Malaysia.
Among the countries of Southeast Asian, the Malaysians may be more familiar with Iranians. Many Iranian students go to Malaysia to study in Malaysian universities and choose this beautiful country for recreation and enjoyment.
The interactions between the Malaysians and Iranians has led them to show more interest in visiting the natural and historical attractions of Iran during the past few years via tours to Iran from Malaysia.
#1 Information on the Iran Visa for Malaysian Citizen
We want to answer the question of do Malaysian need visa to Iran. Fortunately, the Iranian government due to the close diplomatic ties with the Malaysian, the Iran visa for Malaysian citizen is not needed. You can have your 15-day tourist Visas at all international airports in Iran. The Iran visa for Malaysian citizen can be extended to 30 days.
Moreover, the Iran embassy in Malaysia is there to answer any ambiguity if you have any.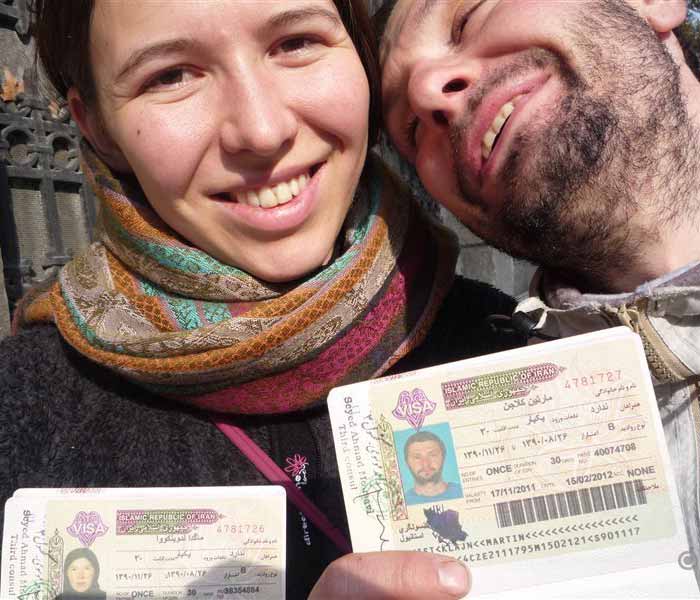 #2 The Matter of Safety in Tour to Iran from Malaysia
Since the Malaysian citizens are often in touch with Iranians they mostly are aware of the safe situation in Iran. Contrary to the negative attitude of media towards Iran, the country is one of the safest on the earth. You just have to book a tour to Iran from Malaysia and see it for yourself.

By the time you arrive, you will be welcomed with most hospitable people you have ever met in your life(you'll see) By each and every interaction with a local you will realize they have one thing in common; that is the peace they wish the world sees in the country.
Read Also: Is Iran Safe now?
#3 Best Time to Travel to Iran from Malaysia
Iran's weather differ with the one in Malaysia. Each month can give an exclusive taste to your trip. Iran with its geographical location can offer you both hot and cold weather. The best time to travel to Iran from Malaysia only depends on what you are looking for.
The prime times to travel to Iran are mid-March to mid-May and October to the end of November. You should also be aware of the holy month of Ramadan which can be tricky for you since all the restaurants are open only during the night.
Also Read: Best time to go to Iran?
#4 The Dress Code for Iran Tours Malaysia
Most of the Malaysians are familiar with the concept of hijab. It is a necessity to wear hijab in Iran tours Malaysia according to the laws of the Islamic Republic of Iran.
As for women, they need to adhere to the Islamic hijab at all times while in public, while for men, they must avoid wearing shorts and sleeveless shirts.
Public displays of affection are strongly (you can hold hands) and homosexual conduct is illegal and carries extremely harsh penalties.
Also Read: What to wear in Iran as a tourist?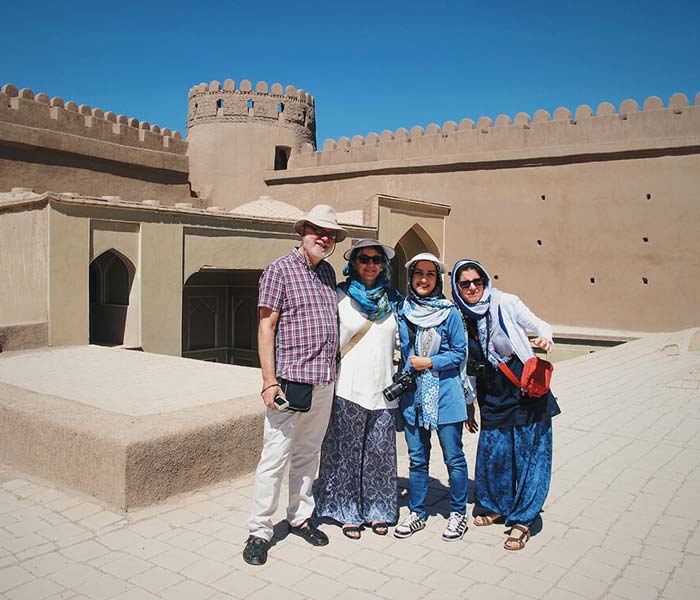 #5 Handpicked Iran Tour Packages Malaysia
As mentioned earlier, you can alter the itinerary of Iran tour packages Malaysia given to you and we do our best to customize it so it meets your wishes and needs. However there are some pre-planned Iran tour packages Malaysia which down below we have given you on of them.
It is our honour to professionally guide you through the country of Iran via an Iran tour packages Malaysia.
#6 Tours to Iran from Malaysia Include Entertainment
While only visiting historical sites and monuments can be sometimes boring, with inclusion of some entertainments along the tours to Iran from Malaysia you can brighten up your travel days and leisure times.
You can find the right entertainment for you in Iran; if you seek excitement, if you seek relaxation, or if you crave to eat, there is always somewhere we can help you with. Just check this link out so see which fits you best:
Also Read: What kinds of entertainments can I experience in Iran?
#7 What Souvenirs to Buy in Tour to Iran from Malaysia?
Each city included in your chosen itinerary of tour to Iran from Malaysia has its own special token to offer. From handicrafts to food to costumes you can explore and see which catches your eyes most; something to remember your exceptional journey to Iran.
To have a look in advance check think link out:
Also Read: list of top handicrafts and Souvenirs in Iran
#8 How Much Time for a Trip in Iran Tour from Malaysia?
Malaysians come a long way, an 8 hours flight, to visit the country of Iran so they better have plan or at least know what they prefer to visit and experience.
Whether you want to interact with locals and gain unique experiences, or you prefer visiting must-see destinations and amazing tourist attractions then you are more than welcome to visit through one of our Iran tour from Malaysia which could be easily tailored to your wish and need.
The classic itinerary is a 12 days plan which, as mentioned before, can be changed according to your needs and wishes. However, you can explore the most important highlights with a 7 days plan which is provided at the end of this post.
Individual travelling is also an option; however, having a full time tour guide by your side would definitely be an advantage.
The Itinerary of Tours to Iran from Malaysia
Here is the 7 day itinerary of tours to Iran from Malaysia. A flexible itinerary that can be customized according to your wishes and needs. You will have an experience of a life time with this itinerary of tours to Iran from Malaysia:
>> Iran Tours 2020 & 2021 (Click Here)
Day 1, Tehran
plan to stay for a night in Tehran. Before starting your tour in Tehran have a short rest in a hotel.  Go for visiting Golestan palace and Bazaar and end your night by having dinner in Darband mountain area of Tehran. O/N Tehran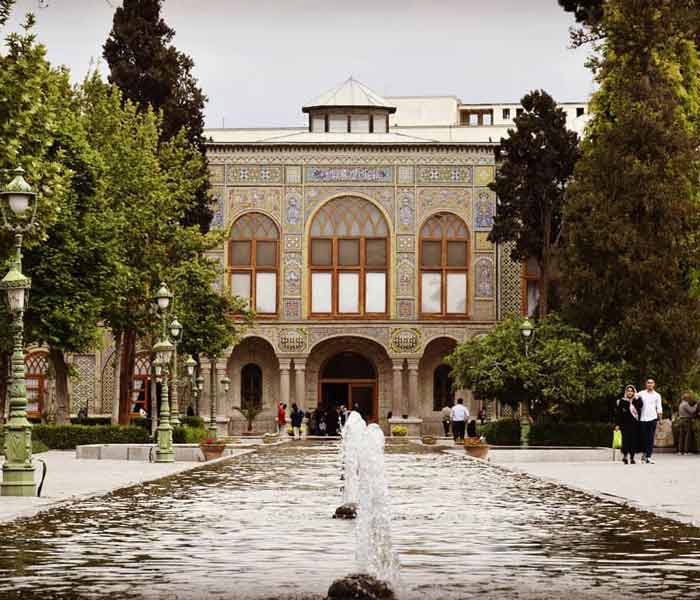 Day 2, SHIRAZ
Go to Shiraz (one of the most-visited city in Iran) by plane and put an end to your day by visiting Vakil complex.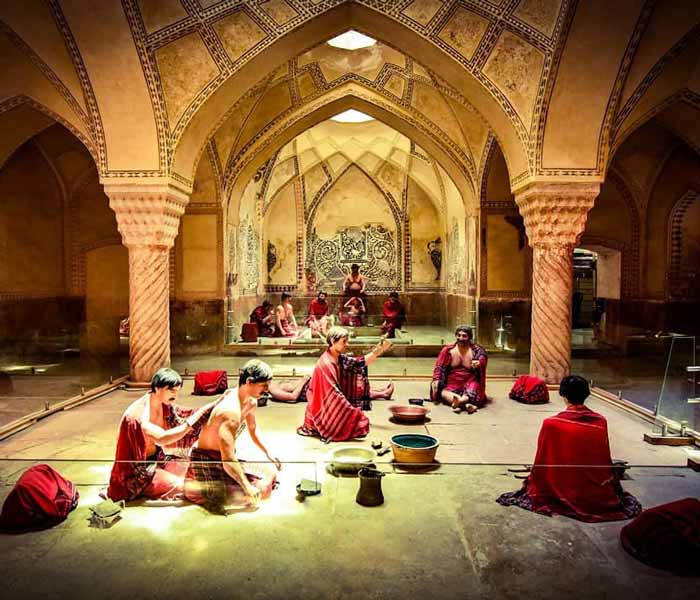 Day 3, SHIRAZ
visit Persepolis (One of the world historical-heritage sites in Iran) and Naqsh-e-Rostam (treasure of the ancient Iranian illustrated history). return to Shiraz and have fun in Eram garden and Hafeziye, O/N Shiraz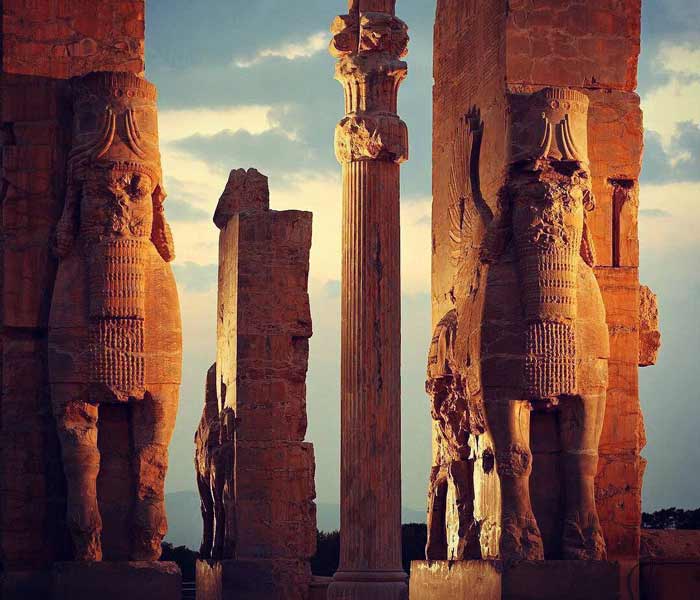 Day 4, Shiraz
go to the Nasirol Molk mosque and then hit the road. Drive to Pasargadae (One of the world historical-heritage sites in Iran) then drive to Yazd. You arriving time is the afternoon then pay Amir Chakhmagh a visit.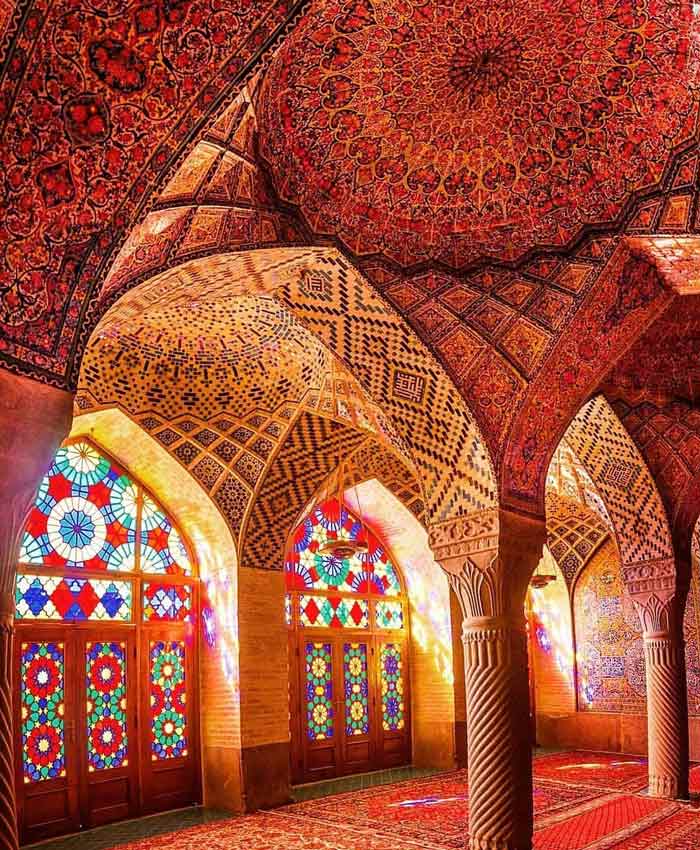 Day 5, Yazd
devote a day to have a full day city tour. Plan to visit Zoroastrian fire temple, Yazd Jame mosque, tower of silence,Dolat Abad garden, Fahadan area, O/N Yazd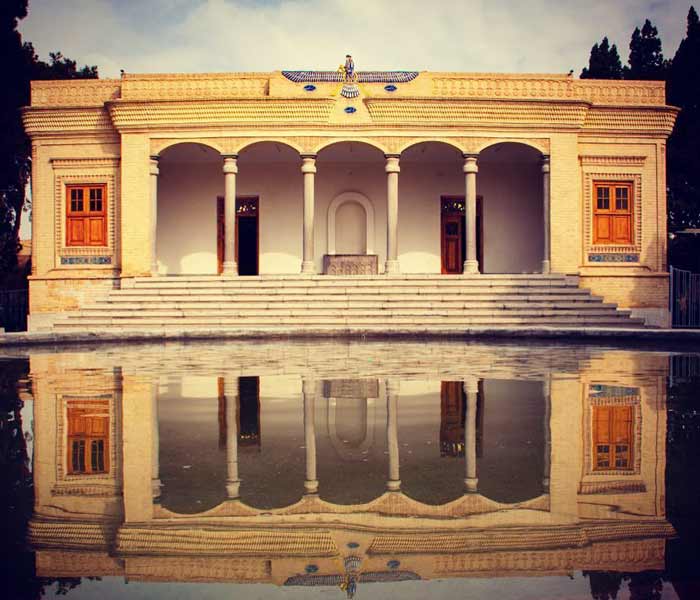 Day 6, ISFAHAN
drive to Isfahan in the morning. By the time you get there (afternoon) visit Atigh Jame mosque and Vank cathedral, O/N Isfahan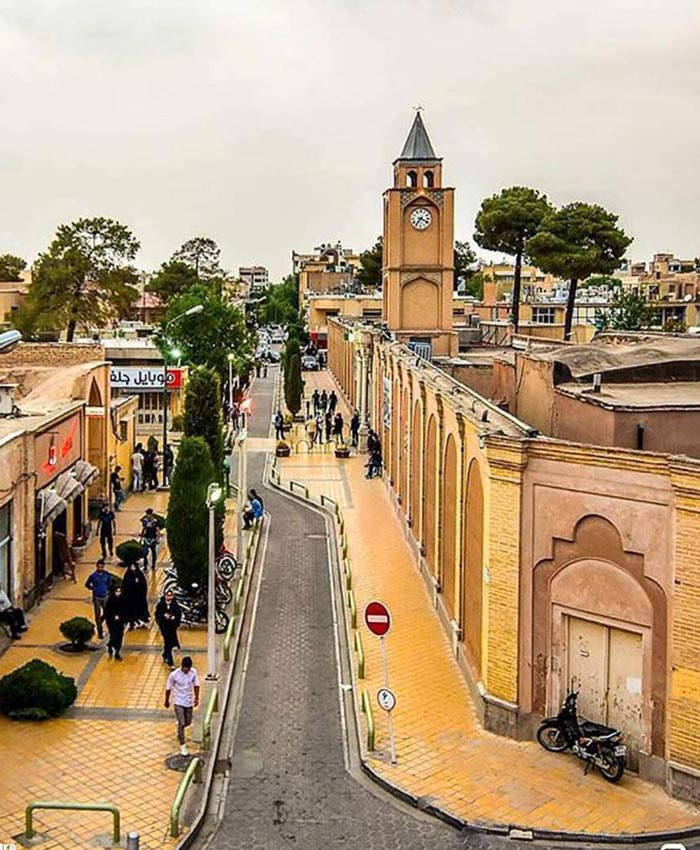 Day 7, ISFAHAN
exploring the famous Naqsh-e Jahan Square (UNESCO World Heritage Site) and visiting Safavid Palace of 40 columns/ Chehel Sotun are for the 7th day of your trip.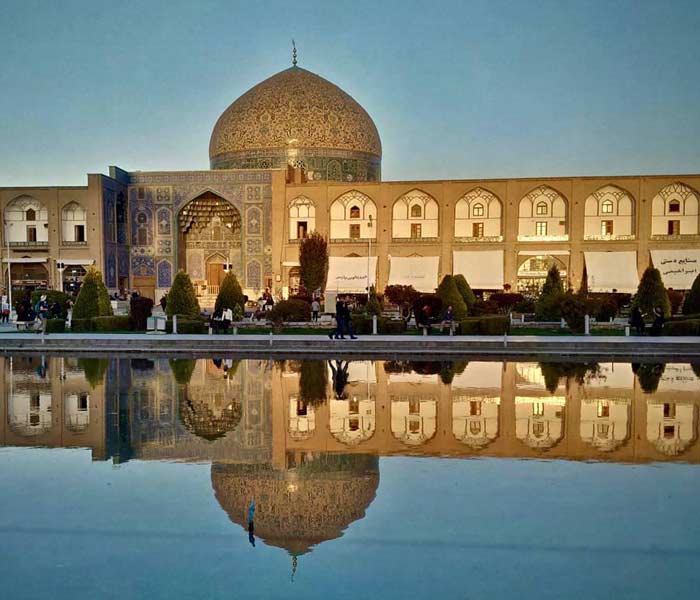 Day 8, Kashan – Tehran
put an end to your journey by driving to Abyaneh then to Kashan. at the meantime in Kashan, visit Fin garden and Tabatabae House and finally get to the airport.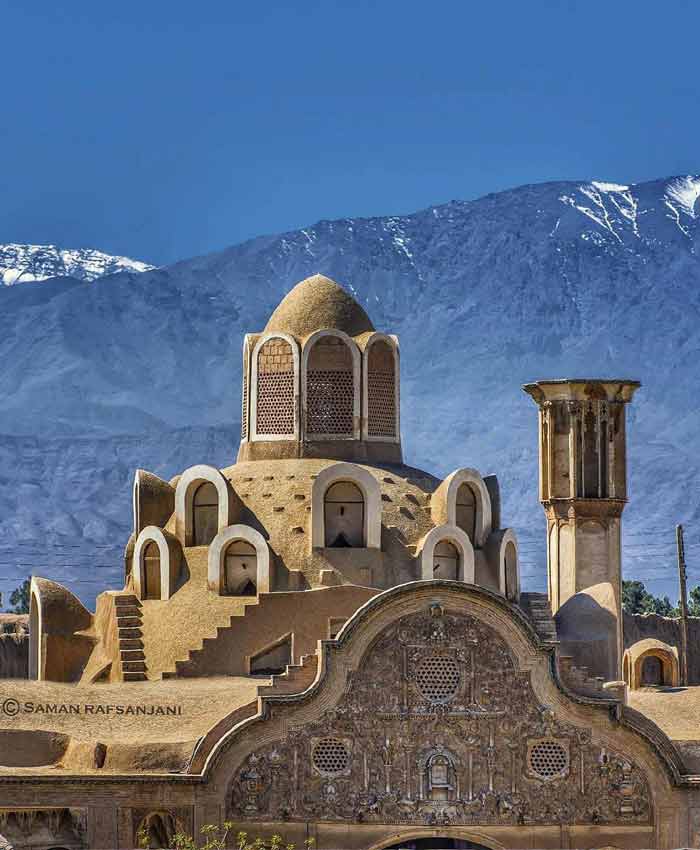 * To explore more of our Iran Tour packages, please visit:
>> Iran Tours 2020 & 2021 (Click Here)
* And also you can contact us through this form now: