Small Group Tours to Iran; Itinerary, services and Price
Small Group Tours to Iran: If you have decided to travel to Iran, let us first congratulate you for this choice and secondly let us offer the small group tours to Iran. If you wish to travel with likeminded people whom you can continue friendship even after the trip has ended, the Iran small group tours is the best way to make this happen. Small group tours of Iran (Small group tours to Iran) vary in itineraries and services, however, the best small group tours of Iran always include the important cities of Tehran, Shiraz, Isfahan, and Yazd.
May you've seen this famous video about Iran and maybe you have not. However, suggest you to see it together again!
This post includes:
Small group tours to Iran
Iran Visa for Small group tours to Iran
Is Iran Safe for Tourists?
Dress Code in Iran
Best Time for small group tours to Iran
Accommodation and Culinary Choices
Persian Handicrafts and Souvenirs
Sample Itinerary
#1 Iran Small Group Tours
Iran small group tours: Iran is a large country with a rich cultural background. Still a mysterious destination to many people in the world, we, Iran Tourismer team, invite you to visit our country on small group tours of Iran.
Hell-bent on healthy promotion of our country to the world, we are resolved to provide our clients with an authentic experience of Iran, fair pricing and transparency. This we call responsible tourism.
We are resolved to customize small group tours to Iran considering your preferences and interests, which is not a challenging task for a small group. Aside from flexible tour itineraries, we can offer you Persian Carpet or Pottery workshops on your Iran small group tours, to have a close-up experience of how these two fascinating handicrafts of Iran are produced.
What we aspire to is unveiling the truth of Iranian cultural heritage, history, popular culture of Iran today on our Iran small group tours, tailor-made for you.
Traveling on Iran small group tours comes with benefits over large groups or individual tours. Here are listed some of the advantages of small group tours of Iran:
Lower Price than individual tours
Flexible Tour Plan : Iran small group tours are more flexible in time management, the desired attractions to be visited, and hospitality services. As accommodating the individual preferences of a small group is far easier than large groups, hence the experience is more satisfying to all members of the group.
Friendly Atmosphere : Small group tours of Iran are usually comprised of friends or family members. If not,  stranger members are more likely to bond throughout the tour than large groups, resulting in a more convivial atmosphere during the trip.
Professional Tour Guides : While an integral part of any tour, professional tour guides on small group tours Iran can devote more of their energy and expertise in assisting each member of the group, as opposed to large groups.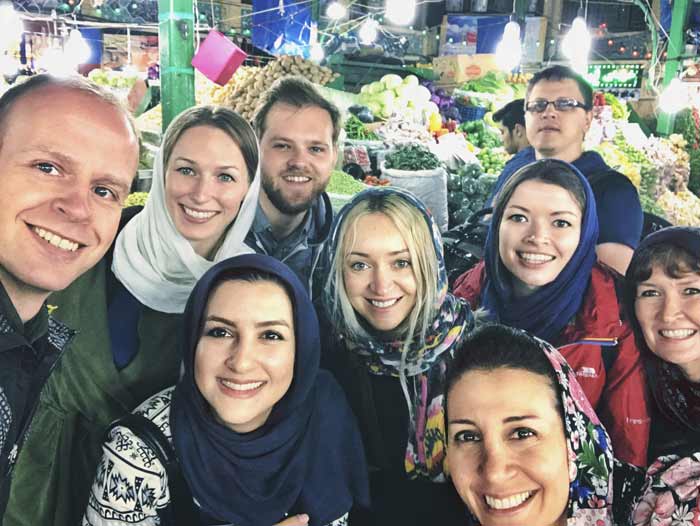 #2 Iran Visa for Iran Small Group Tours
Iran Visa for Iran Small Group Tours : The process of Iran Visa is slightly different from other countries, in that there is the step of "Iran Visa Authorization Code". Seemingly puzzling, it simply means The Iranian Ministry of Foreign Affairs has processed and approved your visa application. Iran Visa application process is as simple as:
Online Application via MFA E-Visa website of Iran Ministry of Foreign Affairs. While independent application for all nationalities except the US, UK and Canadian citizens is possible, it is strongly recommended to leave the visa matters to the tour operator you have chosen for your Iran small group tours, as visa approval chances and speed gets much higher.
Appearing at the Iranian Embassy/Consulate of your country to receive your Iran Visa, upon receiving your Iran Visa A uthorization Code.

Visa-On-Arrival is also available for most nationalities
For more details, click : Full Guide on Iran Visa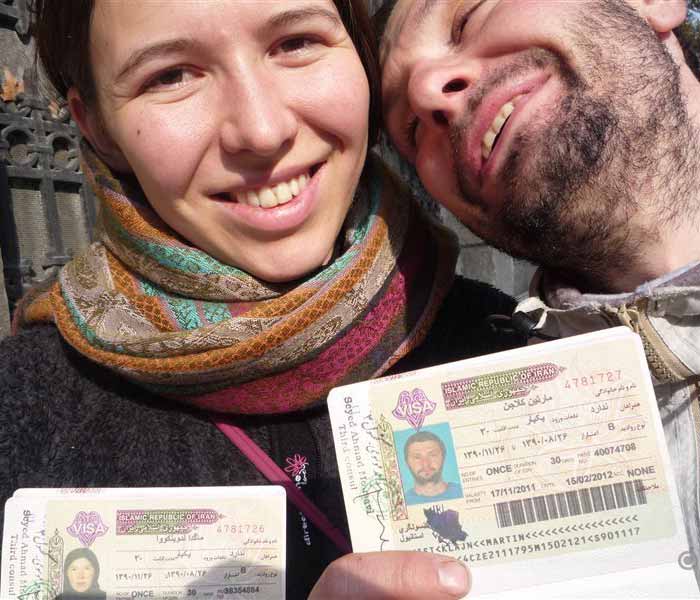 #3 Is Iran Safe for Tourists?
Is Iran Safe for Tourists? Rest assured Iran is among the safest destinations of the world. According to tourists who have been to Iran, Iran is the 'safest country I've ever been to', or 'much safer than travelling in Europe'. Statistically too, according to 2019 Travel Risk Map , Iran has been rated as safe as majority of European countries.
When in Iran on any Iran small group tours, tourists of all nationalities are treated with nothing by courtesy and welcoming eyes so much as it appears surprising to many, as long as cultural values of the community is respected. After all, Iranians are famous for their warmth and hospitality.
#4 Dress Code in Iran
Dress Code in Iran :
Dress Code in Iran : Iranian state law obligstes all adults to dress modestly and women to wear a hijab (a headscarf covering the hair and neck area) in public.
Female Dress Code: Ladies are required to wear a headscarf and cover full body with e.g. loose long-sleeved tops, pant and long skirts. Loose headscarf and exposing part of hair is not problematic.
Male Dress Code: Men are strongly advised to NOT wear shorts or tank tops in public.
Contrary to popular misconception, all are free to wear any color or pattern they wish to, as long as they conform to the above dress code.
Iran Small Group Tours : Iran Dress Code
#5 Best Time for Small Group Tours of Iran
Best Time for Small Group Tours of Iran : Being a vast country, Iran is home to a wide range of climates: from chilling cold and mountainous on the margins to arid in the center, and humid on the coastlines. So, best small group tours Iran are possible throughout the year:
#1 High Season (Spring/Fall) of Small Group Tours to Iran
During spring and fall, the weather is mild across the country. Hence, classic tours to Iran are scheduled in these seasons. As a local Iranian tour operator, we can offer various Iran small groups for you to enjoy Iran's natural and cultural landscapes.
During these seasons and the Persian New Year holidays, 13 days from March 21, cities and tourist attraction sites are more crowded, and understandably hotel and transportation rates are higher.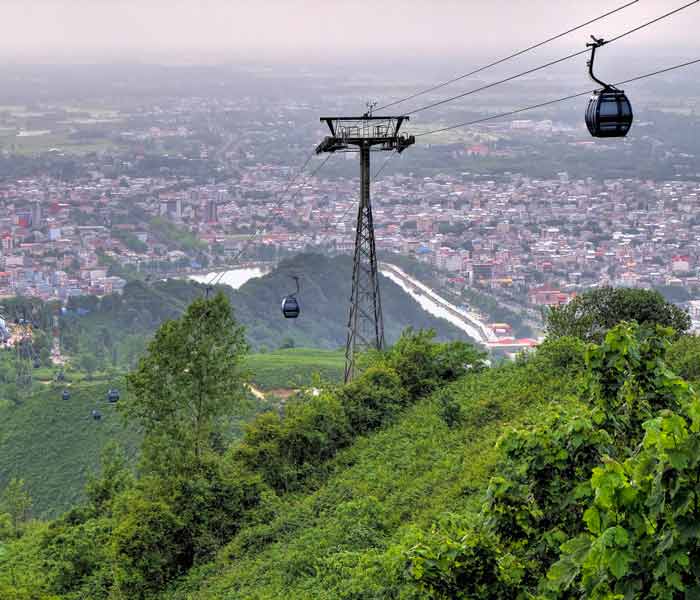 #2 Low Season (Summer/Winter) of Small Group Tours to Iran
The beauty of Iran in summer and winter, while breathtaking, has been outshined by the classic tour routes in the high season .
During summer, the lesser-visited western and northwestern cities of Iran enjoy a cool weather. Hence, offering you tailor-made Iran small group tours, you can savor the mesmerizing natural landscapes, not to mention the fascinating cultural attractions.
During winter, one can delight in winter sports in the slopes of Alborz mountain, north of Tehran, or the cool Persian Gulf coastline and islands, which are home to the aboriginal community, exotic wildlife and mysterious wilderness.
No matter which season, we can customize for you the best small group tours of Iran.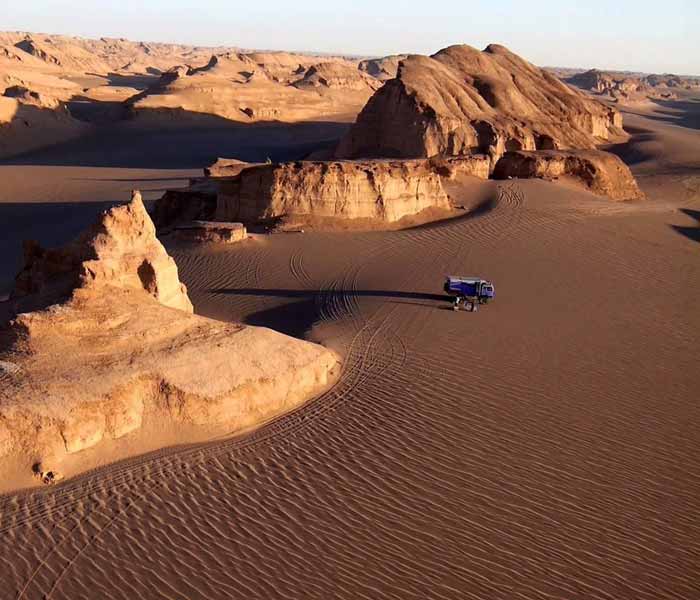 #6 Accommodation and Culinary Choices on Small Group Tours Iran
Accommodation and Culinary Choices on Small Group Tours Iran : Based on your taste and budget, accommodation is customizable on all Iran small group tours:
Modern

 

hotels from 2 to 5-star are available .
Boutique hotels: Historical houses turned into guest houses with modern amenities, while maintaining their traditional facade for a wide range of fares : From luxe options such as Abbasi Hotel in Isfahan (+300 years old) or Saraye Ameriha in Kashan, to more affordable ones.
Eco-lodges are also an affordable option to offer both comfort and a chance to  to get to know Iranian lifestyle especially in towns and villages.
Iranian gastronomy also counts as a major part of Iranian culture. Being a combination of  large-portions of rice, traditional bread, stews and kebabs, served with green vegetables and traditional yoghurt. Iranian cuisine can stun western tourists for their large portion,  lacking a wide variety in vegetarian meal choices. Price-wise, a variety of meal choices are available from extravagant to inexpensive.
IMPORTANT: Consumption of

 

pork

 

and

 

alcoholic drinks

 

of any kind are against the religious laws, hence strongly forbidden., and basically not available at all.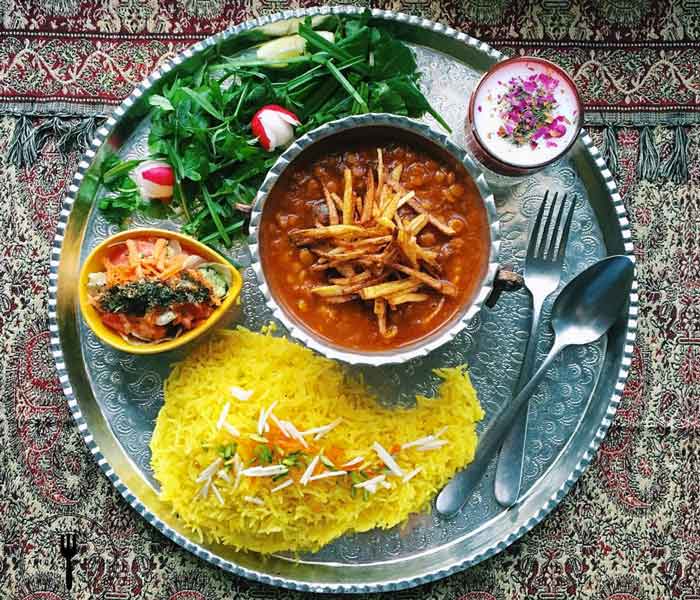 You can read more about Persian Cuisine on Iranian Food  
#7 Persian Handicrafts and Souvenirs
Persian Handicrafts and Souvenirs: Having more than 7000 years of recorded civilization, Iranian handicrafts are rich with cultural and technical authenticity. Here is a brief list of top Persian handicrafts and souvenirs
#1 Persian weave and textile
Persian Rug and Carpet : the most expensive handicraft of Iran
Termeh : An intricate fabric of silk or wool from Yazd and Kerman
Qalamkar (Persian Calico) : A relatively low-priced Persian printed textile from Isfahan
#2 Persian Woodwork
Khatam : very delicate Persian marquetry from Shiraz and Isfahan
Moarragh : delicate ancient Persian Wood Inlay or Mosaic
Monabat: ancient Persian Wood Carving.  Tabriz, Oroumieh, Shiraz, Isfahan, Kerman and Hamedan are the traditional centers for Moarragh and Monabat handicrafts.
#3 Persian Ceramics and Pottery
Yazd, Meybod, Hamedan, Isfahan, Kashan, Shiraz are among the top Pottery centers of Iran.
#4 Persian Metalwork and Turquoise
Mina : Persian enamel on metal vessels from Isfahan
Ghalamzani : Ancient Persian metal Engraving; like the famous Achaemenid Lion Rhyton! Tabriz, Isfahan and Shiraz are the famed centers of this craft.
Turquoise Inlay : Persian inlaying turquoise on metal vessels. Originally in Neishabur (Khorasan Province), the craft can be found in most handicraft markets.
#5 Edible Souvenirs of Iran
Saffron : luxe among other spices, is one of Iran's top exports. Highly rich in taste, aroma and color, it is sold in 4.6 gr units.
Nuts and dried fruits
Traditional Sweets and Pastry:
Herbal Syrups
For a complete list of Iranian Souvenirs : Persian Souvenirs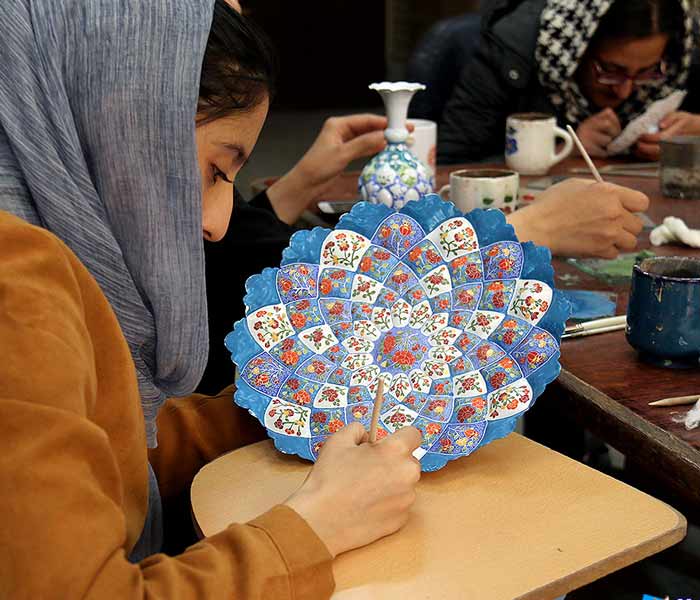 #8 Small Group Tours to Iran Itinerary
Day 1 : Tehran
Pickup at the airport and heading to the hotel for a short time rest. After that, a half day tour in the city of Tehran including Golestan Palace, the Gran Bazaar, and then we will head to dine in a restaurant in the foothills of Mount Darband.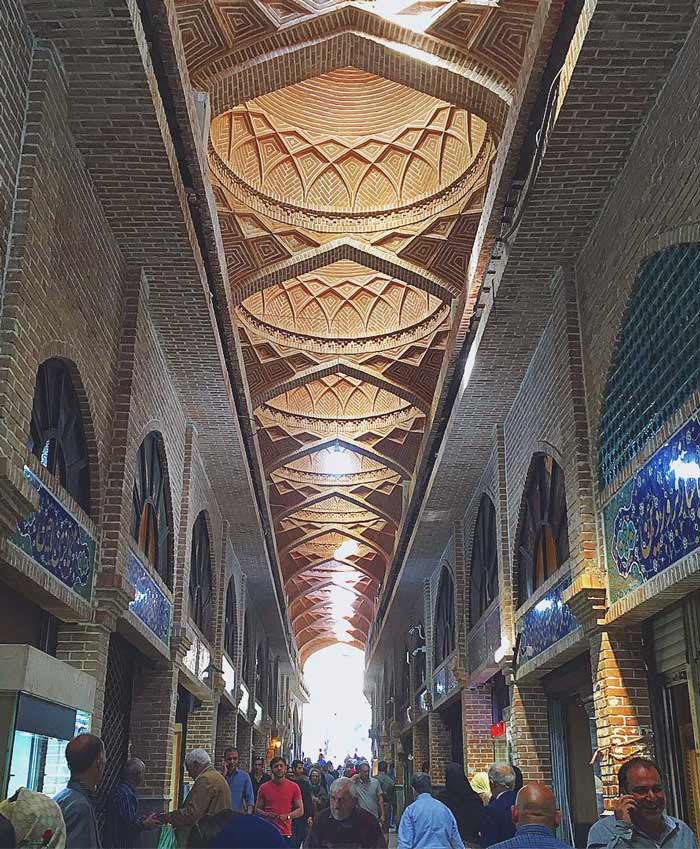 Day 2 : Shiraz
In the morning we will fly to the city of Shiraz with a half a day excursion in the Vakil Complex. You will have free time of your own for the rest of the day.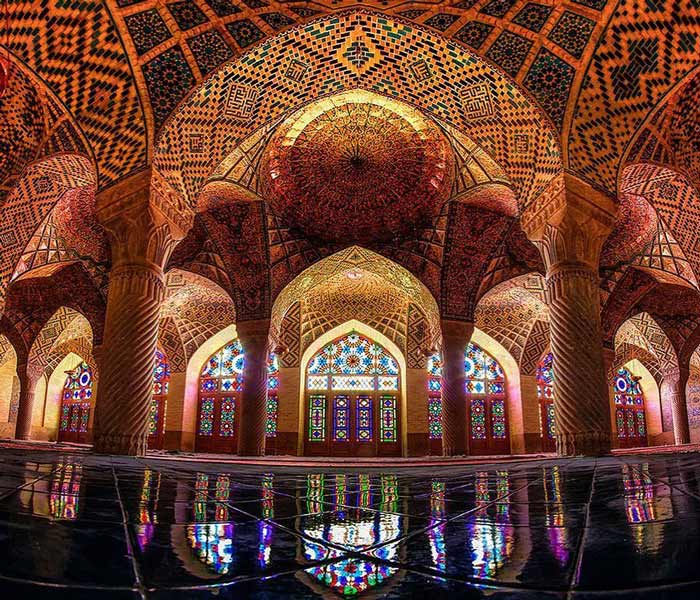 Day 3 : Shiraz
We will visit a UNESCO world heritage site today; Persepolis. Since this site is out of town we will go early in the morning to enjoy all there is. We will also visit Naqsh-e Rostam which is near Persepolis. Our plans for the evening consists of visiting Eram Garden and Hafeziye.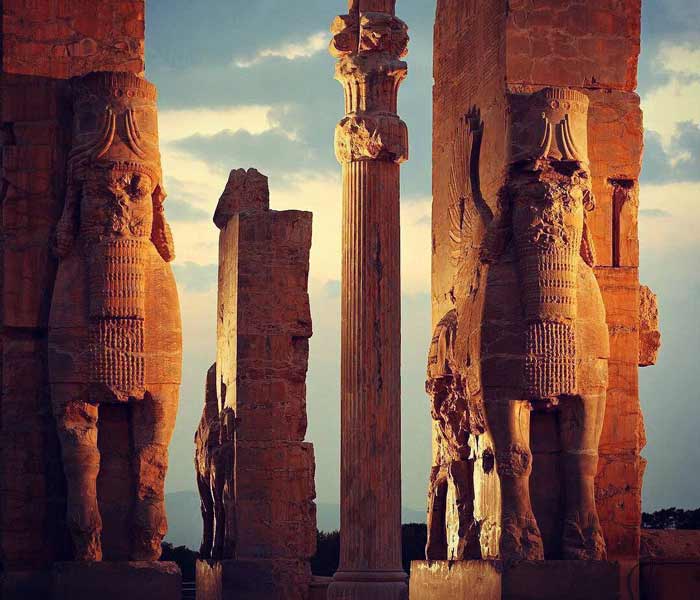 Day 4 : Shiraz – Yazd
today's tour is kaleidoscopic due to the visit of the Nasir al-Mulk Mosque in the morning. We will head for the city of Yazd today and on our way we will stop at another UNESCO world heritage site; Pasargadae. Our evening in Yazd will be spent in Amir Chakhmagh Square.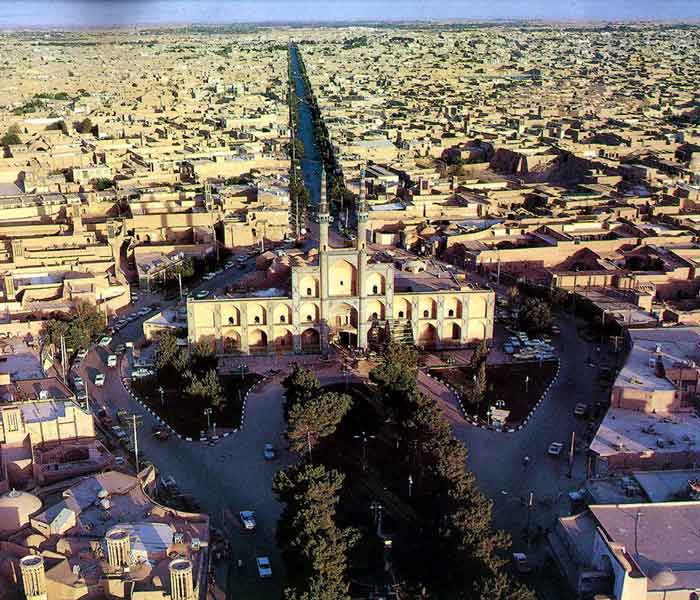 Day 5 : Yazd
A full day tour in the UNESCO registered city of Yazd. The Zoroastrian Fire Temple with its undying fire is on our schedule. The other holy place on our list is the Jame Mosque of Yazd. It is time to pay a visit to the dead and go to the towers of silence. In the quest for cool breeze of the afternoon we will afterwards go the Dolat Abad Garden.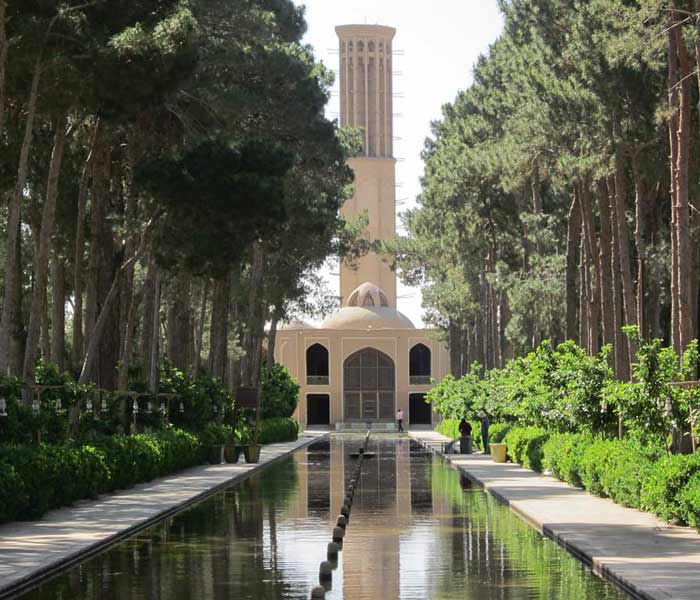 Day 6 : Isfahan
With another drive upon us we start moving to go to the city of Isfahan. Atigh Jame Mosque and Vank Cathedral are included on our today's list. You can have the rest of the day for yourself.
Day 7 : Isfahan
A full day city tour with exploring the famous Naqsh-e Jahan Square, a UNESCO world heritage site along with the Safavid Palace of 40 columns aka Chehel Sotun.
#9 Top Cities in  Small Group Tours of Iran
Each and every best small group tours of Iran include the great cities of Tehran, Isfahan, Shiraz, Yazd, and Kashan. Depending on your choosing we can include each city in your preferred itinerary. You might ask yourself why these cities are the necessary part of best small group tours of Iran; well, we are going to briefly inform you about each of these cities further in this post so you could be able to choose where you wish to be included in your small group tours Iran.
Tehran
Located at the foothills of Alborz Mountain, the city of Tehran is currently the capital of Iran; the home to numerous museums and palaces. We will guide you through the hustle and bustle of the capital to see the best of each.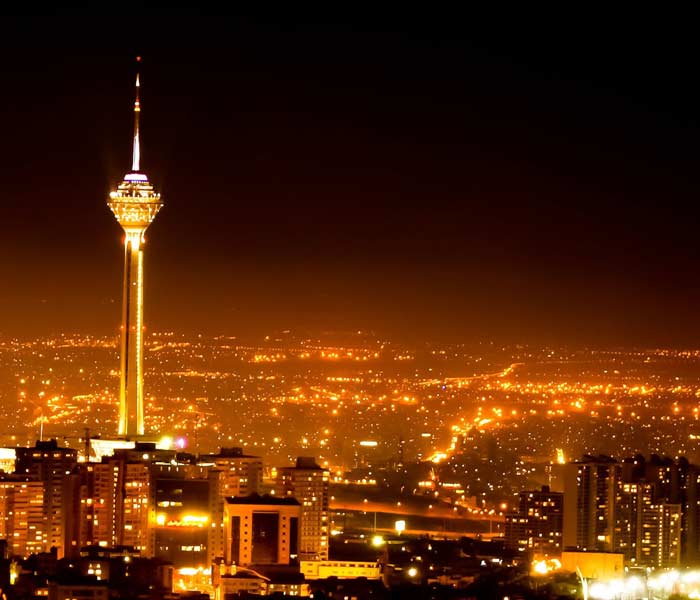 From ancient monuments to modern buildings the city of Tehran never seize to amaze. Birds' gardens, scientific parks, exciting and adventurous sports, and grand bazaars are only some parts of the city of Tehran waiting for you to be experienced.
Isfahan
Each and every one of the best small group tours of Iran include the magnificent city of Isfahan with its globally famous UNESCO world heritage sites. The azure blue tiles city with its marquetry arts never seize to amaze you. With spending only a few minutes in the Naghsh-e Jahan Square, you will feel the magnificent ancient empire.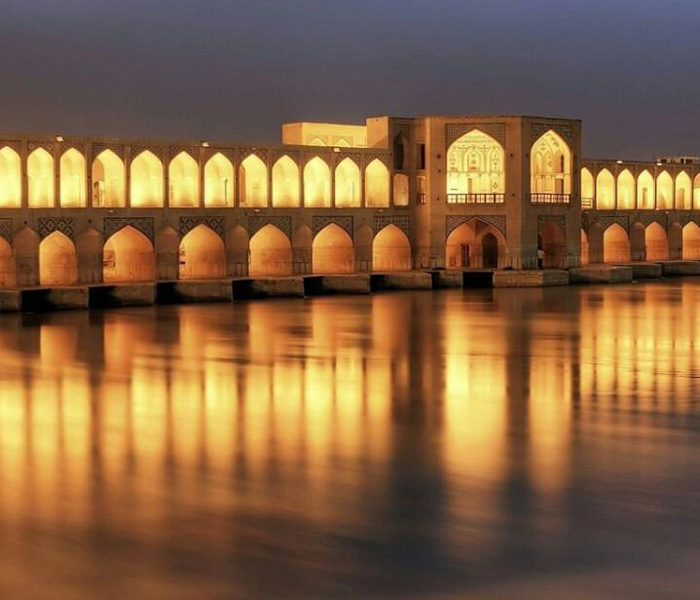 Locally famous as half of the world (= as in Persian: Isfahan, nesf-e jahan), Isfahan resembles like a piece of jewellery that has still retained its lustre and glory throughout the centuries. The city of Isfahan has repeatedly referred to as one of the most beautiful cities of the world by tourists.
Shiraz
The city of poems and nightingales, Shiraz is an essential part of each one of the best small group tours of Iran. The colourful city with blue sky among all of its gardens and historical mansions is also an ancient capital of the 2500 years old dynasty which the ruins reside on the outskirts of the town.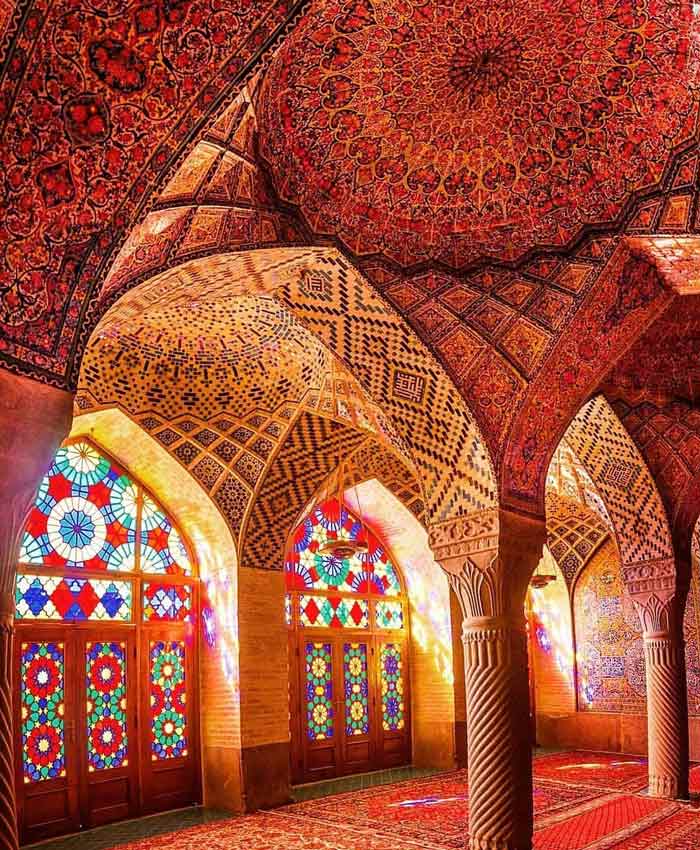 The home of some the Iran's greatest poets and intellects, the city of Shiraz, will elevate your soul and puts you in a literary mood and atmosphere. You will not feel the passage of time while relaxing in one of the botanical gardens of the city of Shiraz.
Yazd
The unique adobe city survived in the course of history and among sandstorms in the heart of the desert cannot be missed in the best small group tours of Iran. The warm-hearted city of Yazd, a UNESCO world heritage city will soothe your soul and calm your mind.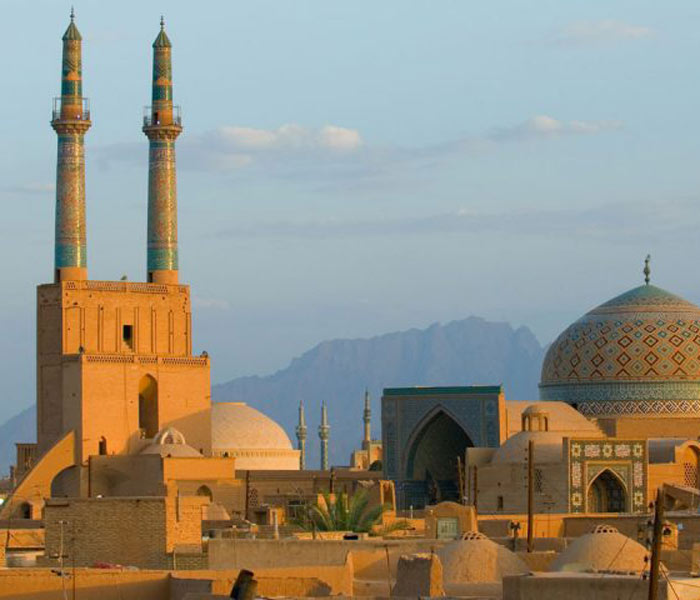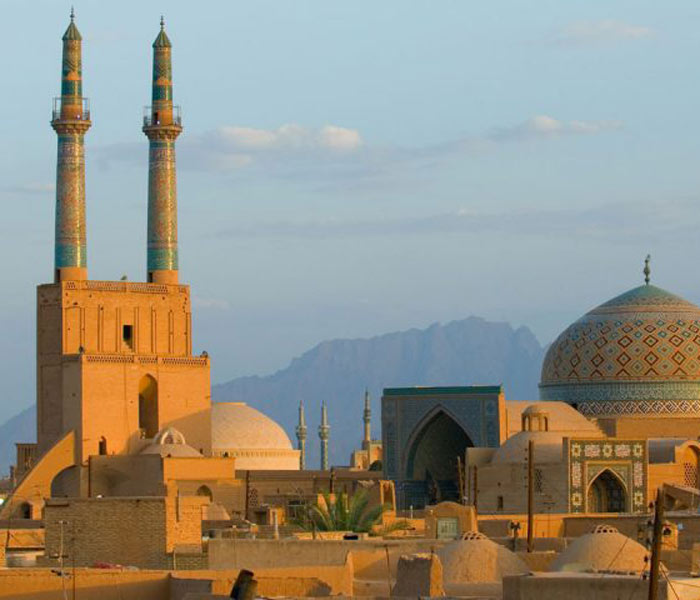 The city of Yazd which is included in every Iran small group tours, will astonish you of the ancient mechanisms used from centuries ago for cooling both water and the air; still standing and operating and also being used by the most modern hotels of the city.
Kashan
An enchanting oasis neighbouring a lifeless desert, the city of Kashan is the city of rosewater and rugs. Kashan with its traditional houses and explosion of culture is definitely listed on each small group tours of Iran.
The original Persian Garden pattern and architecture is tangible in the gardens of the city of Kashan. This city is known for one of the most ancient cities of Iran due to the ancient historical hill which has been discovered to be a buried city from 7000 years ago.