Carpet Museum of Iran, Tehran
Carpet Museum of Iran, Tehran: Founded in 1976 by the former queen of Iran, Farah Pahlavi, National Capet Museum of Iran exhibits a variety of vintage Persian carpets dating back to 16th century to the contemporary era. As one of Tehran attractions, the museum offers the perfect opportunity to familiarize yourself with the ancient Persian art of weaving and its most exquisite examples.
Located in the heart of Tehran city, next to the famous Laleh Park, Carpet Museum of Iran resembles a weaving loom on its facade, and hosts 2 galleries (permanent and temporary) on 2 floors, covering an area of 3,400 sqm.
National carpet museum of Iran opening hours and address can be found at the bottom of the page.
As an Iran tour and travel agency, we invite you to take a look at our Iran tours:
>> Iran Tours 2020 & 2021 (Click Here)
#1 The Purpose of Carpet Museum of Tehran
It can be said that the purpose to establish the carpet museum of Tehran was the research in records, education and the historical quality of art and carpet industry especially Iranian carpet.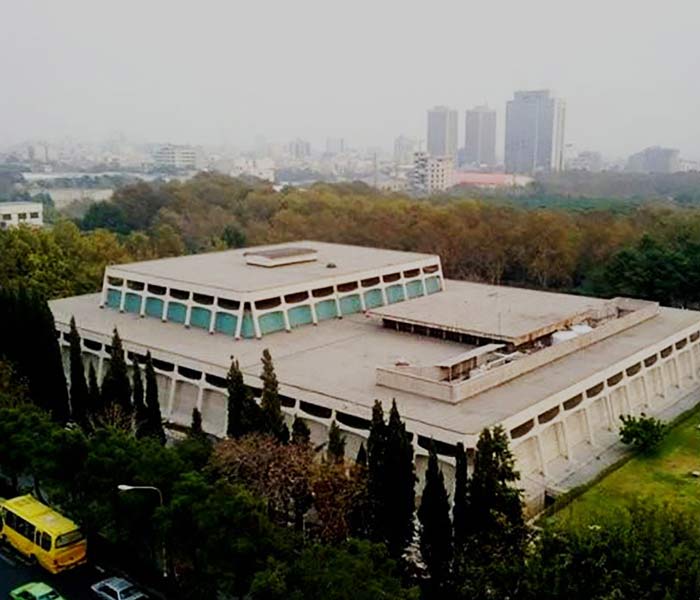 Other purposes include collecting and purchasing samples of kinds of handwoven Iranian carpets and holding temporary exhibitions of carpets from Iran and other parts of the world.
#2 Specifications of the National Carpet Museum of Iran
Various works from different artists are kept in the national carpet museum of Iran and the full information regarding the carpets are mentioned next to the carpets.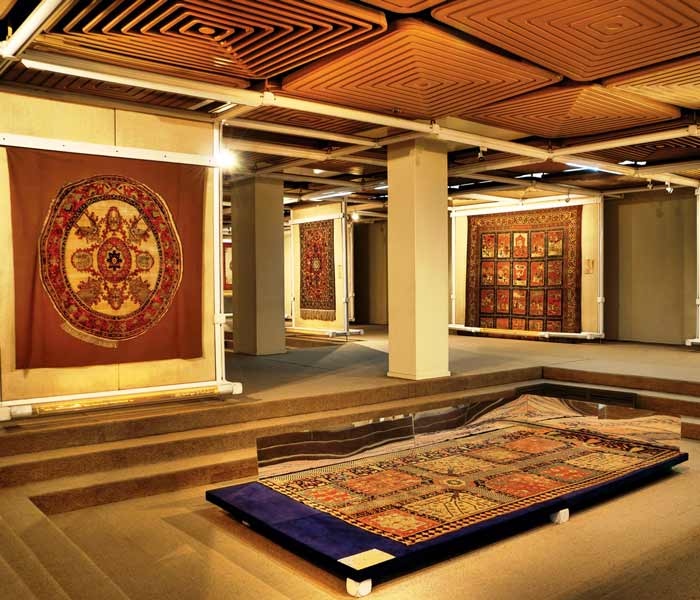 The carpet museum of Tehran also consist of rugs. The oldest carpet of this national carpet museum of Iran belongs to 9th century AH, although contemporary works are here too.
#3 Persian Carpet Museum Hosts Carpets from the Carpet Weaving Hubs of Iran
The carpets belong to the different parts of our country and in each part of Persian carpet museum Iran, there are descriptions presenting the differences of patterns and pictures and the materials used in the carpets that beautifully represent the city in which they were made.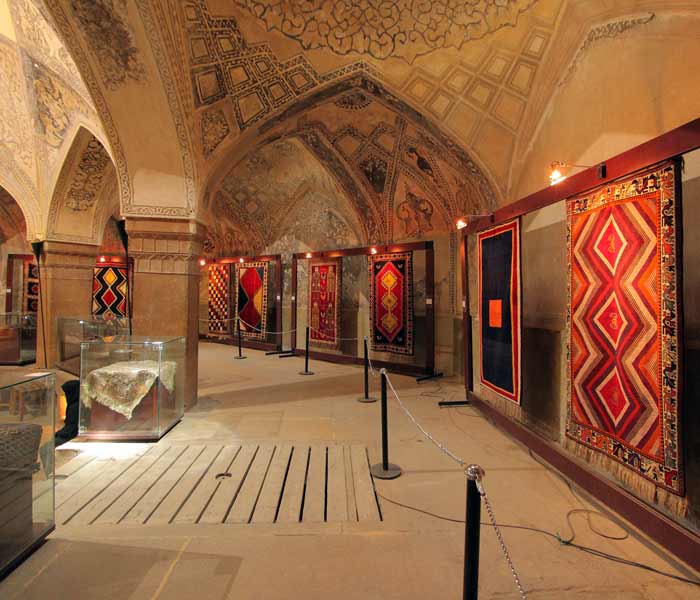 In the Persian Carpet Museum Iran, samples of figurative carpets shows the Baysonghor Shahnameh (an illustrated manuscript of the Shahnameh, the national epic of Greater Iran) which presents rich literature, myth, religion, culture and art of Iran.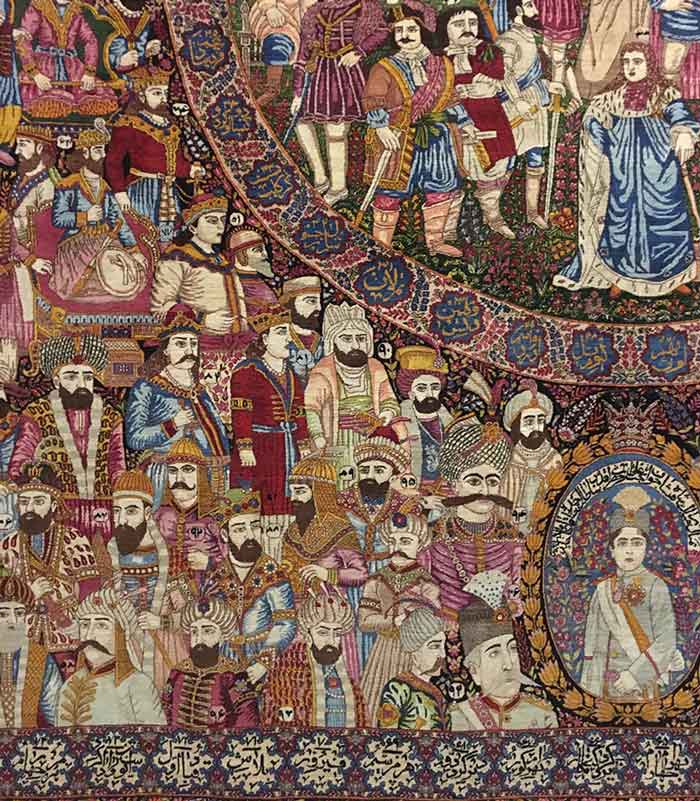 There are Different works from carpet weaving hubs of Iran including Kerman, Tabriz, Isfahan, Khorasan and Kordestan in this complex.
#4 Iran Carpet Museum Includes a Library
Iran Carpet Museum has a library consisting 3500 books in Persian, Arabic, French, English and German languages, which researchers could use. A bookstore is also located in the Iran Carpet Museum.
In addition, the best books, publications and researches regarding Iranian carpets and in general eastern rugs, along with books of Iran's religion, art and literature are in the Iran Carpet Museum library.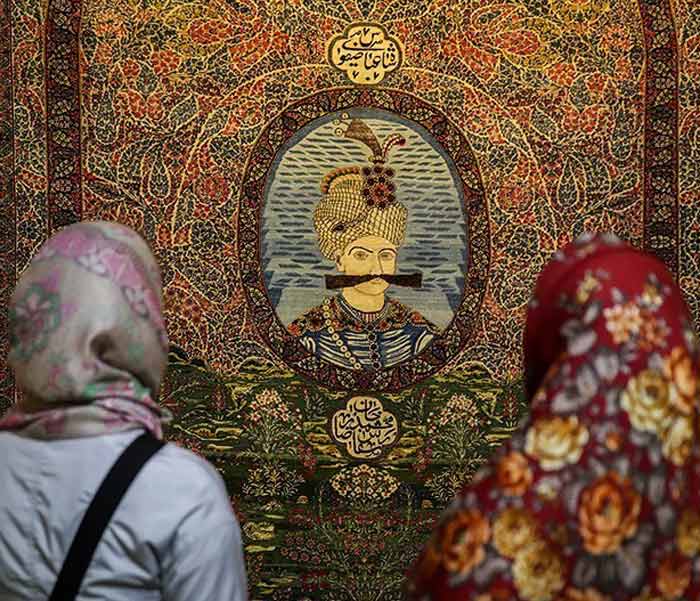 Movies and slides of weaving carpet and rug and Iranian handicrafts are shown to the visitors at the Iran Carpet Museum showroom.
#5 What Does Carpet Museum of Iran Plan Represent?
The building is designed inspired by the carpet scaffold. Carpet Museum in Tehran was inaugurated in 1978 and its facade adapted from Iranian architecture was designed similar to a carpet scaffold.
The building of the Iran Carpet Museum has 3400-sqm area. It has two halls and is used for displaying types of hand-woven carpets and rugs. The ground floor is considered for permanent show of 150 carpets and the second floor for holding occasional and seasonal exhibitions.
#6 What to see after visiting the Carpet Museum in Tehran?
Carpet Museum in Tehran is located in a great park called Laleh. In this park there are other interesting attractions including Tehran Museum of Contemporary Arts and Laleh Park Traditional Market in which many shops are presenting traditional works, handicrafts and foods. There are also galleries, shopping centers, stores and restaurants around the park. Moreover, the park itself would be a great place for walking or resting after visiting the attractions.
National Carpet Museum of Iran Opening Hours
Everyday 9AM – 6PM (Holidays may affect these hours)
National Carpet Museum of Iran Address