Kish Island | Pearl of Persian Gulf!
Kish Island, in Hormozgan Province, is one of the Iranian islands in the Persian Gulf, 19 km off the southern coast. Known as the Pearl of Persian Gulf since ancient times, Kish Island is the 3rd most visited vacation destination in the Middle East. Priding a rich history, Kish attractions are varied from natural landscapes to a plethora of recreation facilities and shopping centres, owing to its Free Trade Zone status.
Attracting an approximate 1.7 million visitors annually, Kish Island hotels and kish Island airport receive different types visitors from around the world, which brings up the important matter of Kish Island Visa. A quick note : As an Iranian region, obviously Kish Island currency is the official currency of Iran, Iranian Rial.
As an Iran tour operator, we invite you to have a look at our tours in Iran:
>> Iran Tours 2020 & 2021 (Click Here)
#1 Kish Island Visa
Kish Island Visa : Being a Free Zone, like Qeshm Island, all nationalities (except Israeli)  do NOT need a visa to enter and stay in Kish Island only, for a period of 14 days.
So, US citizens can travel to Kish Island without obtaining any visa.
However, if intending to enter mainland Iran afterwards, 180 nationalities have the option of Visa-on-Arrival at International Airport of Kish, to obtain their visa. Or, recommended to save time, they can apply for Iran Visa online via the website of Ministry of Foreign Affairs of Iran prior to their entry in Iran.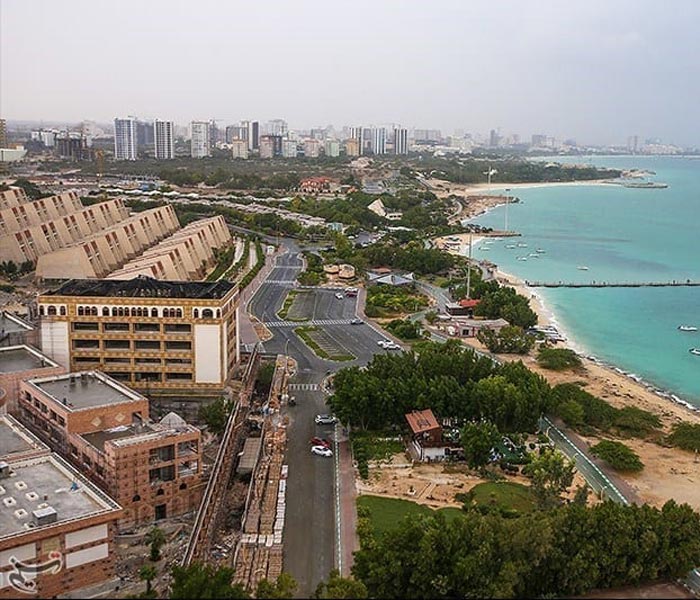 Note : UK, American and Canadian passport holders are not eligible for Visa-on-Arrival and need to apply in advance to enter mainland Iran. Moreover, they need to be accompanied by a tour guide during their stay in Kish Island or mainland Iran.
For a complete guide on how to get Iran Visa and Visa-Exempt nationalities, click Iran Visa
#2 General Facts on Kish Island
Kish Island Location :
Kish Island Location : Kish Island belongs to Hormozgan Province and is located 19 km off the coast in the Persian Gulf, to the west of Qeshm Island. Egg-shaped, the surface area of the island is 91.5 km2 (about 6% of Qeshm Island). The island surface is flat, lacking mountains or hills.
Kish Island Weather and Climate
Kish Island Weather and Climate : Like other islands of the Persian Gulf, Kish has a semi-equatorial climate, only tending to be drier and sunnier. With an approximate 60% humidity, Kish Island weather ranges from very hot to moderately hot throughout the year. The island receives little rainfall, mostly experiencing short showers in certain seasons (mostly winter). So in short, Kish is sunny, hot and highly humid for most of the year.
The best time to travel to Kish Island is mid-Fall to Early Spring, with the mild temperature of 18 to 25°C.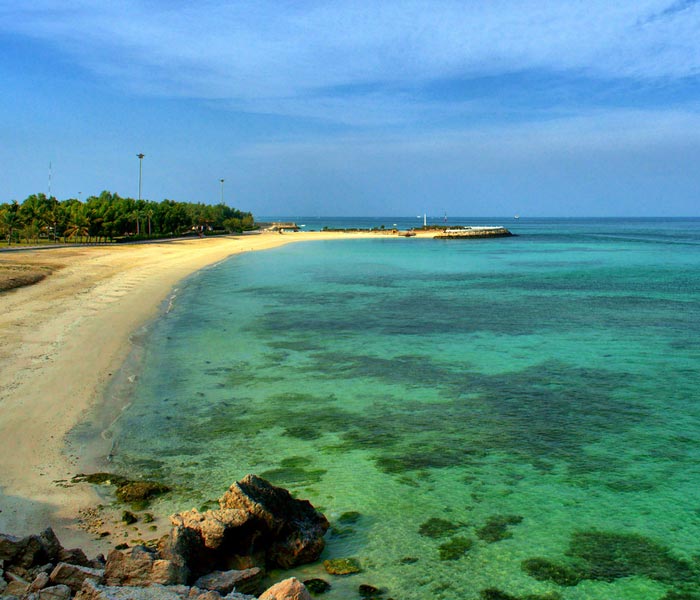 Kish Island Population
Kish Island Population : According to the 2016 census, Kish Island has a population of 39,853, mostly residing in the city of Kish.
Economy of Kish Island
Economy of Kish Island : The economy of Kish depends significantly on tourism and international trade. Receiving an annual 1.7 million visitors and being a Free Trade Zone, aggressive economic and tourism campaigns have been in place to raise Kish as rival to Dubai and Doha. Numerous recreational facilities, real estate development, Iranian Oil Bourse in Kish, etc. are part of this developement plan.
History of Kish Island
History of Kish Island : Owing to its highly strategic location, Kish Island has been a prosperous hub for 3,000 years. Kish Island was also one of the main trade centers of pearls in the Persian Gulf.
In the 1970s, Mohammad Reza Pahlavi, the last Shah of Iran, turned the island into a luxury resort for the international elite and a tourism hotspot, complete with a Grand Casino (renamed as the Shayan International Hotel after the Iranian Revolution). After the Islamic Revolution, Kish Island became a duty-free shopping center.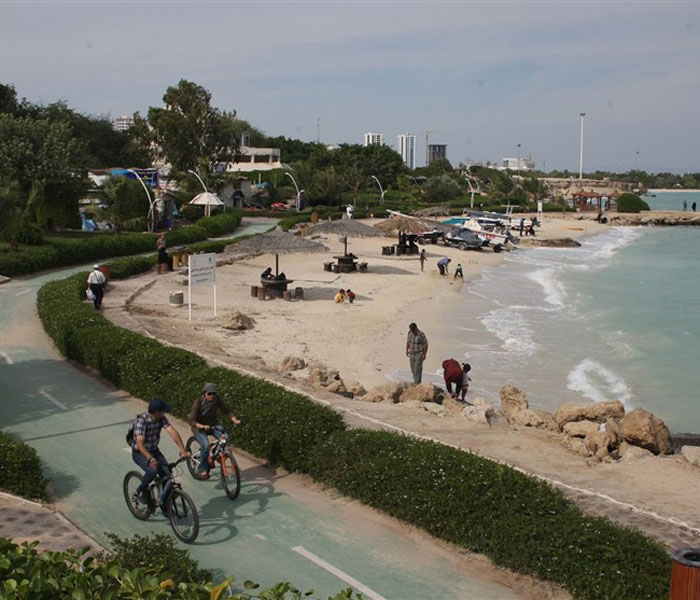 #3 Kish Attractions and Resorts
Kish Attractions and Resorts : Kish is an island steeped in antiquity and more importantly recreational facilities to keep its visitors amused for their entire stay. Here, we have listed the most popular Kish attractions:
Kish Historical and Cultural Attractions
The Greek Ship Wreckage
On the southwest coast of Kish runs aground a Greek ship wreckage, creating a mesmerizing view of sunset behind it. Originally built by a British company in 1943, the 7,061-ton cargo steamship was called Empire Trumpet. The ship had different owners through time, and the last one was the Greek. Returning home in 1966, the ship ran aground for still-unknown reasons, and after failed attempts to free the ship, it was set on fire and estranged.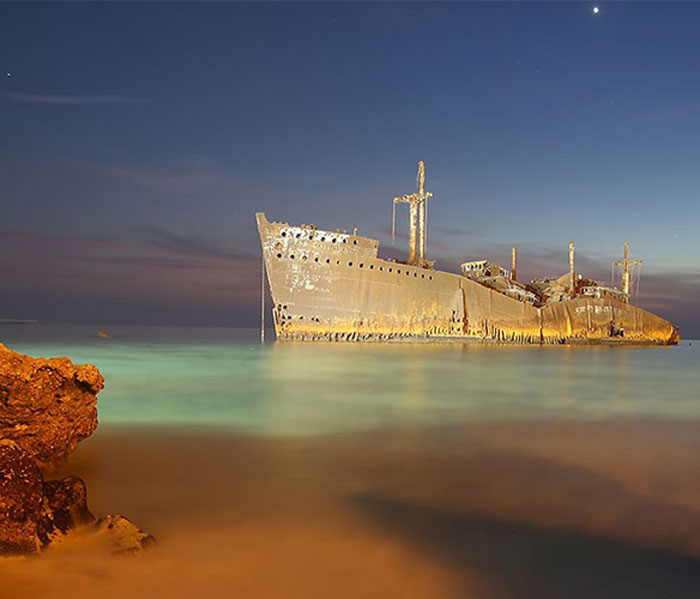 Ancient City of Harireh
On the northern coast of the island, lie the remnants of an 8th century city of 120 hectares. The remains of an aristocratic house, bathhouse, etc. make this archaeological site worth a visit.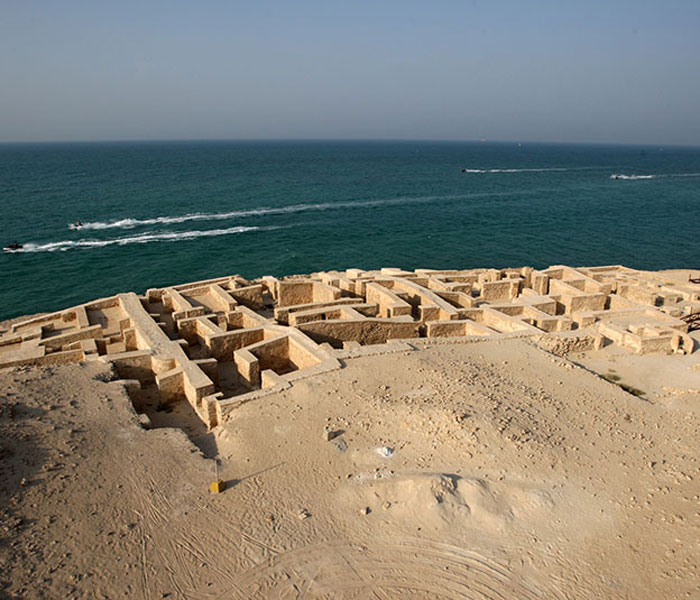 Kish Native Anthropological House
On the norther coast, in one of the oldest neighborhoods of Kish, Saffain, exists a 200-year-old house turned anthropology museum. The house is a perfect example of the vernacular architecture of Kish Island, showcasing the local handicrafts and life-style of the natives of this island. The original owner of the house was an affluent pearl merchant.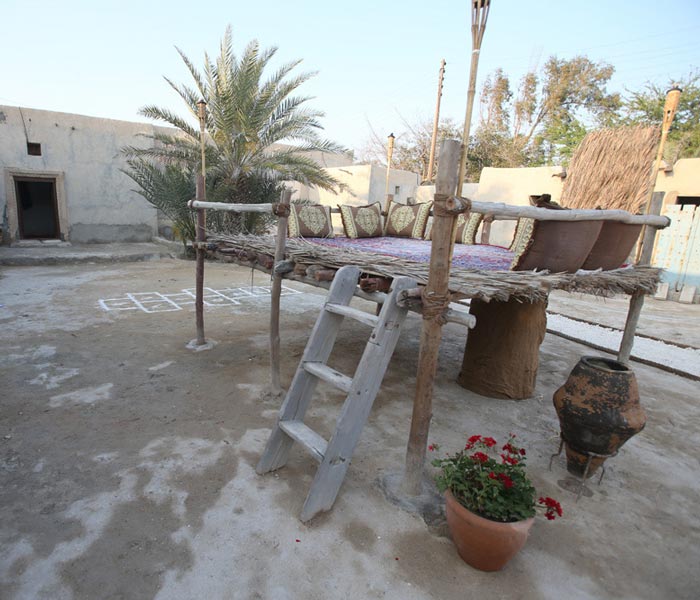 Kariz Underground City
Originally an ancient water supply system, by constructing underground aquaducts (Kariz or Qanat), Kariz of Kish was a vital facility, to supply and filter water, to the dwellers of this arid island. 15 km of underground tunnels form a network of 15 at the depth 14 m, covering an area of 10,000 m2.
Although long-left obsolete, this underground masterpiece was revived, and recreational facilities were added to the area attracting massive numbers of tourists to both enjoy the rich antiquity of this structure and have a pleasant time.
Kish Island Water Reservoir (Ab Anbar)
The twin water reservoir with 5 wind-catchers is built on a former ancient cistern in the vicinity of the ancient city of Harireh.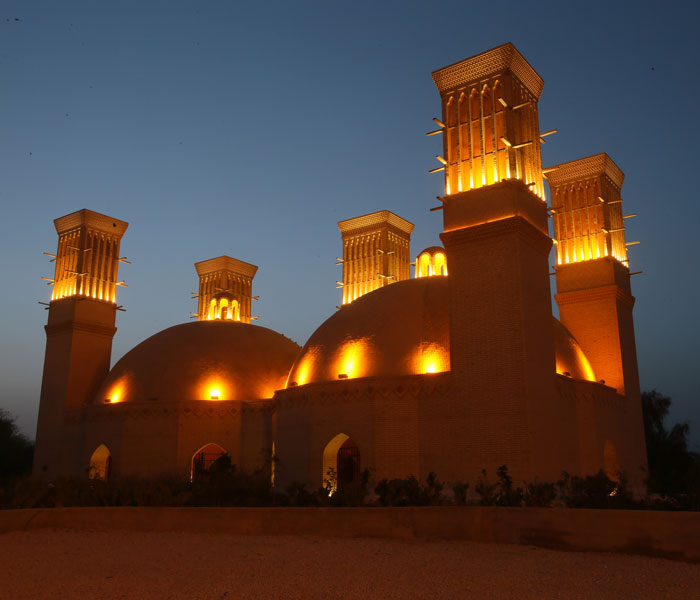 Kish Island Recreational Activities
Different leisure activities such as scuba diving, jet-skiing, parasailing, horseback riding and bowling are possible at the various recreational centers around Kish Island. Here are a few of recreational facilities of the island :
Maryam Bowling Alley
The popular Bowling Complex offers different activities such as bowling, pool and a fitness club for men and women, open from 10 am to 2 am.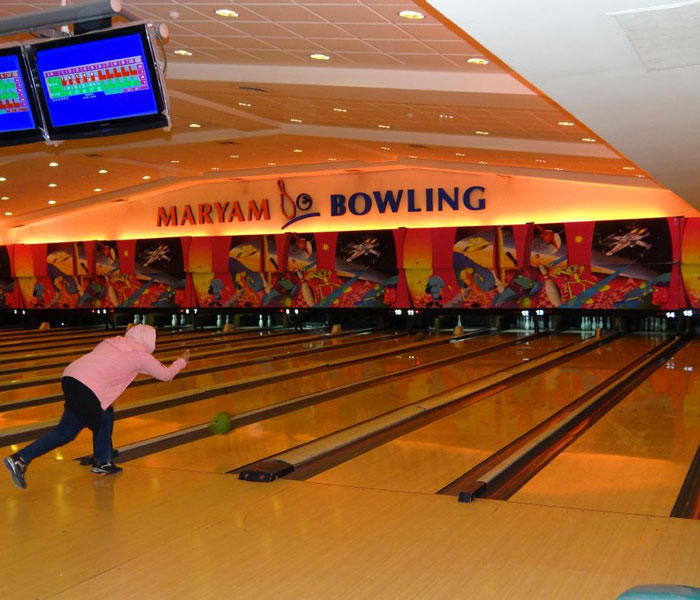 Kish Diving and Recreation Center
The most famous diving center in Kish Island is located south of Shayan Hotel, offering different water activities such as scuba diving, snorkeling, boating, parasailing, fly-boarding and banana boating, etc.. Open from 9 am to 5 pm.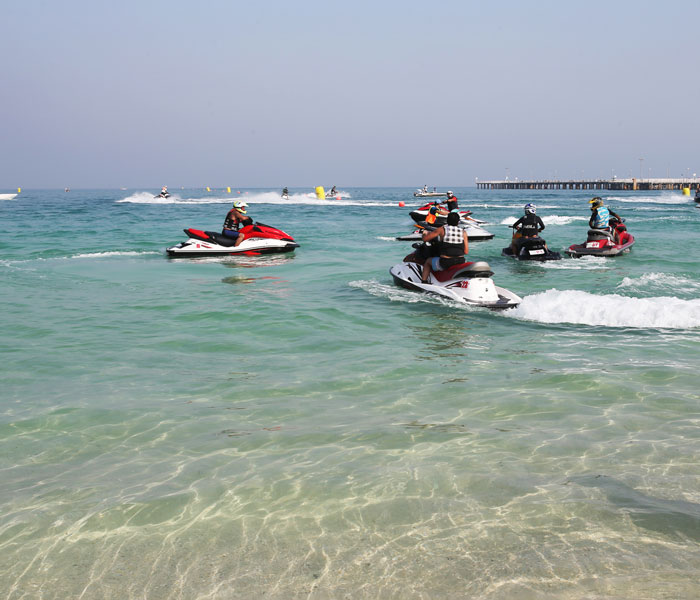 Men's and women's beach area
Men's beach is a 10,000 m2 complex, located on southeast beaches with 3 volleyball beach courts, a field of beach football, rowboat, roofed showers and cloak room.
Women's beach is an area of 2,000 m2 , north of the island. Some services such as  fresh water shower, beds, awning, beach volleyball and buffet are available for the ladies.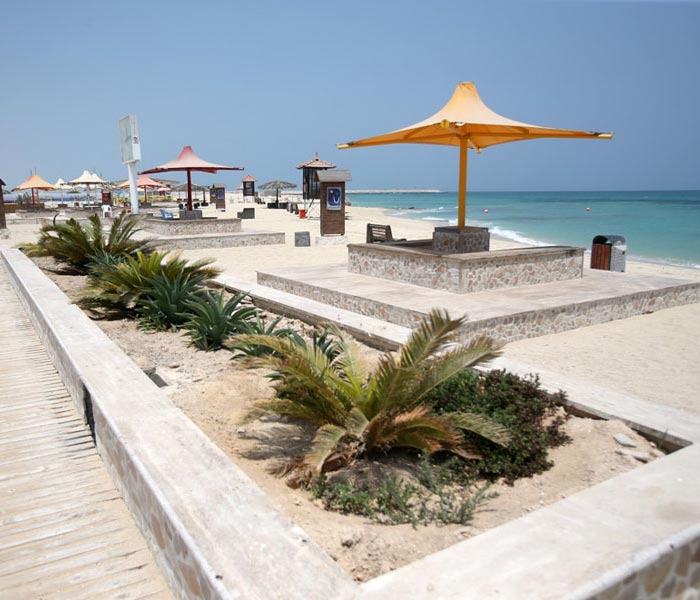 Marjan and Simurgh Beach Parks
Two of the popular parks of Kish Island, where tourists can enjoy the view of the azure blue waters, bike and ATV motor rides and different water activities, and restaurants.
Ocean Water Theme Park
As Iran's first outdoor aqua park, Ocean offers visitors 13 rides, 4 swimming pools and one spa. There are also plenty of restaurants, beverage stops, coffee shops and shopping areas in the complex. Ocean offers different sessions for men and women, open from 9 am to 8 pm. (The complex is closed on Sundays.)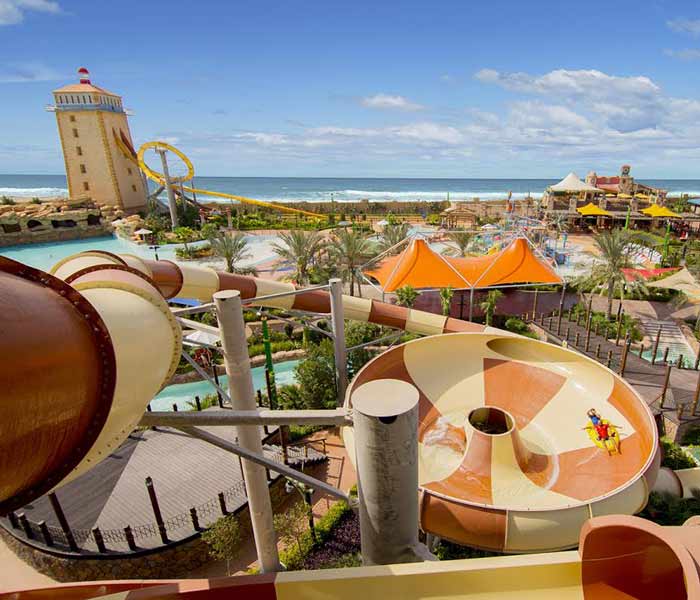 Grand Recreational Pier
Perhaps the most popular beach of Kish, Grand Recreational Pier offers visitors numerous restaurants and cafes, different boating activities, with easy access to shopping centers and nearby diving centers.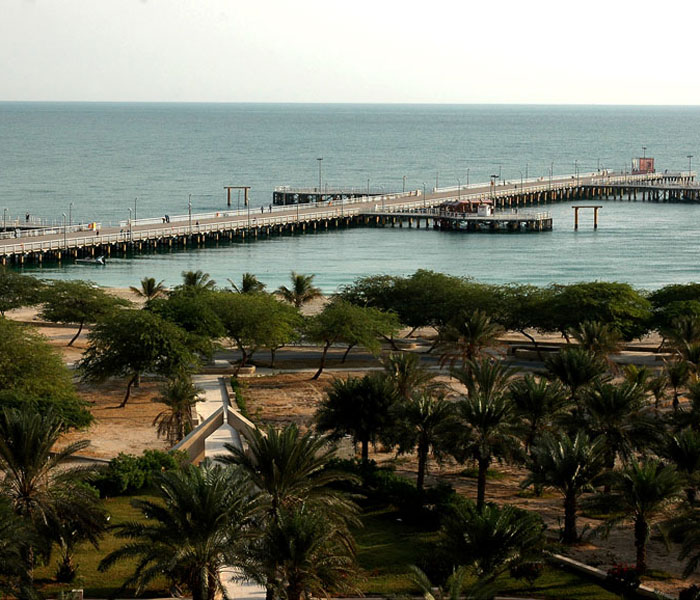 Kish Dolphin Park
Located in southeast of Kish Island, Kish Dolphin Park is a complex of a dolphinarium, Birds Park, Reptiles Tunnel and a marine aquarium. Most famous for its dolphinarium, visitors can pass joyous moments in Kish Dolphin Park.
Kish Island Hotels
Kish Island Hotels : Being a tourism and trade hotspot, Kish Island is home to numerous hotels, from inexpensive to utterly deluxe. As such is the Toranj Marine Hotel on northwest of the island, where suites are built over the sea, forming a paisley on the Persian Gulf, from above.
#4 Kish Sports and Educational Facilities
Kish Sports and Educational Facilities : Apart from tourism and trade, development of educational and sport facilities in Kish Island have been paid special attention to.
Currently, Kish hosts the  International Campus of Sharif University of Technology, along with 7 other institutes of science, linguistics, etc. mostly sponsored by the Kish Free Zone Organization.
Aside from educational programs, Kish Island hosts numerous international sports events of squash, Iran's traditional heroic sport contests, etc. Moreover, a multi-purpose Olympic stadium catering 11 sports, a sizeable Karting Track, and premium facilities for diverse water sports are among the island's reputed sporting capacity.
How to Get to Kish Island
Kish Island Airport accommodates different domestic and international flights.
Landing Crafts at Charak Port (in Bandar-e Lengeh County, Hormozgan Province) are available to transfer private vehicles to/from Kish Island (Travel time is about 150 minutes)
Passenger Ferries at Charak Port to Kish Port, too, operate on a regular schedule from 8 am to 4 pm.