Hengam Island, Shimmering Gem of Persian Gulf
Hengam Island: Hengam island, 37 km2, is situated in south of Qeshm Island in the Persian Gulf. As part of Qeshm County of Hormozgan Province, Hengam island has a population of 615 in 3 villages.
This post is a concise account of Hengam Island as one of Hormozgan attractions. As one of Iran's pristine islands, we strive to briefly review the stunning originality of Hengam attractions such as Hengam dolphins, the immaculate Hengam Bazaar and its other equally attractive features and Hengam island weather.
If you wish to visit Iran one day, we, as an Iran tour operator, invite you to browse through our Iran travel packages:
>> Iran Tours 2020 & 2021 (Click Here)
#1 General Facts about Hengam Island
General Facts about Hengam Island : Hengam island, 37 km2, is situated in south of Qeshm Island in the Persian Gulf. As part of Qeshm County of Hormozgan Province, Hengam island has a population of 615 in 3 villages of New Hengam, Old Hengam and Qeel.
Most families are kin and mainly subsist on fishing, while the local Hengam Bazaar, tourism and rich mines of salt and lead have provided plenty of job opportunities to the locals.
Hengam island, due to its strategic location, was once an enticing target of the British, in 19th and early 20th century, and the Portuguese in 16th and 17th century. By the reign of the first Pahlavi king (Reza Shah), the British were forced out of the island in 1932. Remains of the British Harbor facilities and a Portuguese ship are still on the island.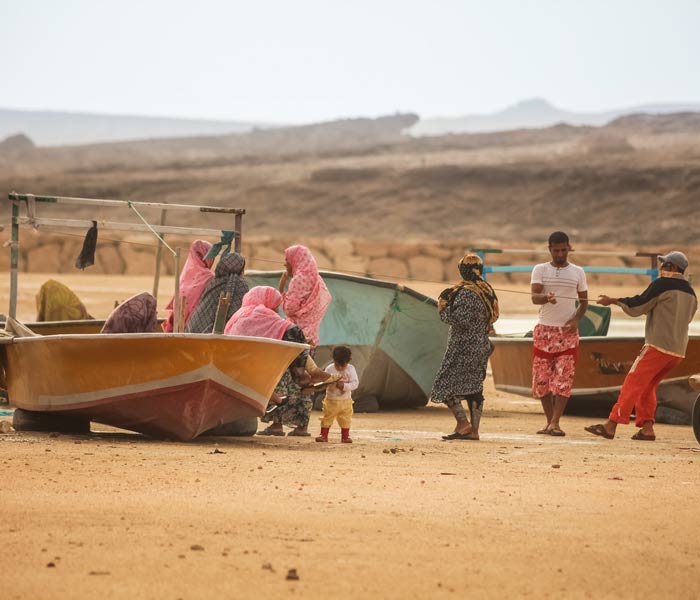 #2 Hengam Attractions
Hengam Attractions : Hengam Island, although small, has a rich potential to amaze its visitors with its pristine shores, unique wildlife, intact and welcoming local culture and the exceptional tranquility our city lives lack.
Needless to offer glamorous entertainment facilities, Hengam attractions are purely natural with such inviting charm that only when visited, these words find their true sense.
#1 The Mesmerizing Hengam Island Coast
The Mesmerizing Hengam Island Coast : Stretched for 50 km, Hengam Island is bordered with beautiful coral reefs, sandy beaches and cliffs along the pure blue see-through waters. The coast offers different relaxing activities such as diving, swimming and fishing.
What makes Hengam's coast exceptionally charming are :
#1 Hengam Silver Beach
There is a beach where the sand is rich with minerals glittering with a silvery hue. Under sunshine or moonlight, the view of the twinkling sand against the soothing waves is quite a serene experience not to be missed!
So charming that some tourist could not help but take fistfuls of this sand, which led to visiting inhibitions by the coast authorities to preserve this unique beach.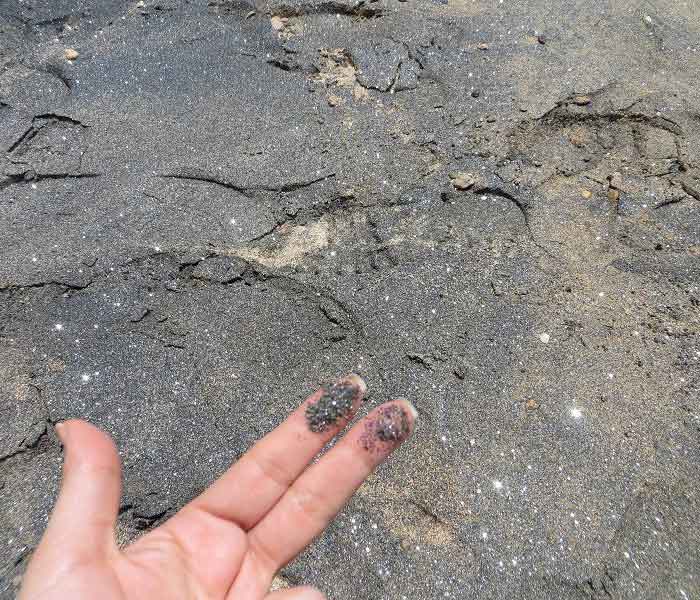 #2 Hengam Island Shimmering Waters
As if a silver beach was not enough, coasts of Hengam Island offer a dazing view of shimmering waters in night-time at certain times of the year. Likes of this glamorous sight happen in other parts of the world such as Maldives or Californian beach, thanks to the freshwater luminous phytoplankton .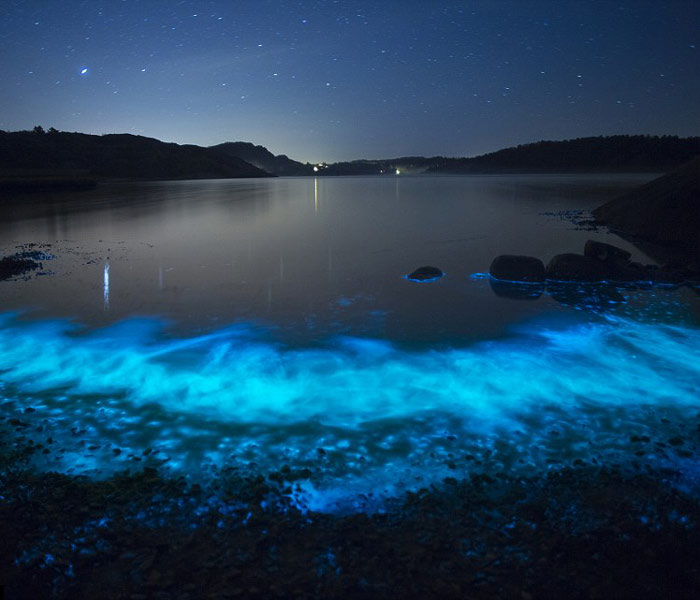 #2 Hengam Dolphins
Hengam Dolphins : Counting as one of top Hengam attractions, the sight of playful dolphins in the vicinity of the shore is a whimsical pleasure tourist cannot skip on their visit of Hengam Island.
From Fall through April, these amusing creatures approach the shore and all it takes is boat to get to  them and bask in their pleasure for some time.
The transparent waters are home not just to dolphins, but various marine creatures you can entertain yourself with in parts of the coast, as if in a marine aquarium, only you are not! All it takes is to throw in pieces of bread in the water for them to bounce around with their innocent bliss.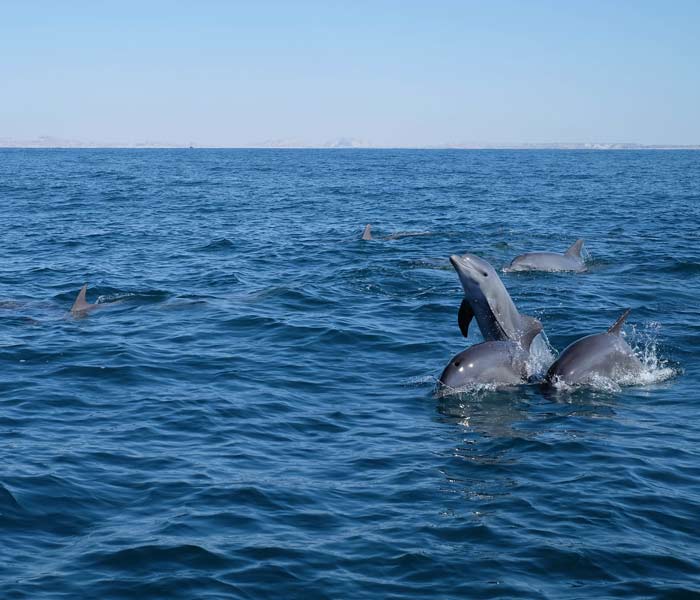 #3 Hengam Bazaar
Hengam Bazaar : Counting as one Iran's most pristine traditional markets, Hengam Bazaar is the place for you to not just shop for local hand-made accessories of seashells and pebbles, delicious local food, etc. but an opportunity to communicate with the local community and immersing yourself in the welcoming and warm culture of Gulf people.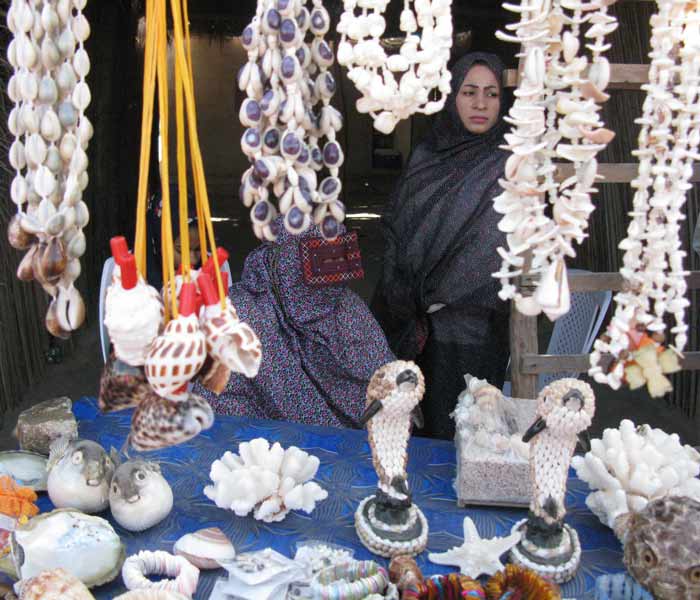 #4 Hengam Island Date Palm Forests
Hengam Island Date Palm Forests : Not so vast but typical of Southern coast of Iran, the beautiful forests of tall date palms is another attraction of Hengam Island. The sweet dates are mostly used for household consumption, but a portion of the harvest are also sold in Hengam bazaar too.
#3 Hengam Island Weather
 Hengam Island Weather : Due to the semi-equatorial climate of the island, late fall and winter enjoy mild temperatures, making the best time to visit Hengam Island. The weather in early spring is quite pleasant too, but creeping into a very hot summer.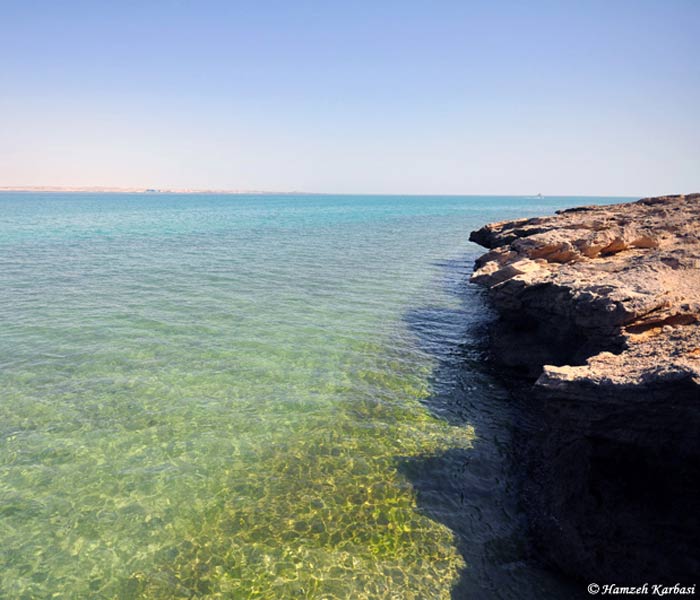 How To Get To Hengam Island
situated in the vicinity of Qeshm southern coast, one needs to arrive at Qeshm Island first and depart from Kandaloo Port via passenger motor boats to Hengam Island within 10 minutes. The boats operate regularly from morning to sunset.