Iran Sightseeing Tours Cost, Itinerary and tips
Iran Sightseeing Tours: Travelling to Iran is to witness the grandeur of ancient civilizations, to have your share of the planet's architectural treasure, and to redefine hospitality in its true sense. With Iran sightseeing tours you can gain it all.
You can discover your curious adventurous self in Iran sightseeing tours, an enigmatic and mysterious journey. To experience the best of Iran you should know about a few things first which we have provided for you in this post.
>> Iran Tours 2020 & 2021 (Click Here)
This post will give you the information of:
How to get Iran visa
The issue of safety in Iran sightseeing tours
When is the best time to travel?
The unique dress code
Iran's souvenirs
Iran's entertainments
Transportation for getting to/out the country
Accommodation in Iran sightseeing tours
The tour guides
Prices and expenses
Itineraries of Iran sightseeing tours
#1 Iran sightseeing Visa
The full information of simple and easy process of applying for visa of Iran sightseeing tours is included in the given link at the end of this section. Here is an example of that information concerning where you are from: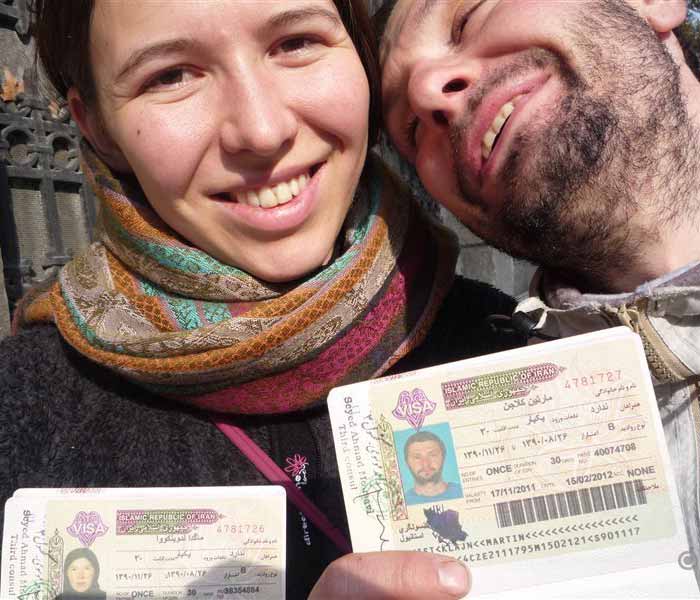 Many countries such as Georgia, Bolivia, and Malaysia do not need a visa for travelling to Iran.
As for the Canadian, British, and American passport holders, they need to book a tour with a certified tour operator.
And for the citizens, passport holders, or passports with stamp of Israel the laws are strict which all you need to know is in the link below:
Also Read: Iranian Visa? A full guide for Travelers
#2 The Issue of Safety in Iran Sightseeing Tours
A tourist in Iran is as safe as in any other country. Many who have traveled to Iran are glad they ignored the negative vibes that the media sends toward Iran. According to Lonely Planet Iran could be the friendliest country of the planet.

For the ones who travel to Iran he word hospitality will gain a new definition, closer to the purer essence of the word. While on a normal day, walking down a street, it is very likely to be invited for a cup of tea and to chat by a local.
There is more to the matter of safety in Iran; check out here:
Also Read: Is Iran a Safe Place for travelers?
#3 When is the Best Time to Travel?
The best season for each traveller is different to another one due to difference of the taste.
For the ones interested in high season:
Mid-March to mid-April; that is spring
October to November; that is autumn
If you travel in these two time periods, you will experience a pleasurable and fantastic weather with less crowd at each site and emptier roads. However, the expenses are higher than the rest of the year.
For the ones interested in low season:
The rest of the months of the year categorize as low season due to the much higher and lower temperature of the summer and winter relatively. However, there are western cities of Iran that have spring weather during summer; and southern cities which have relaxing weather during winter.
* Pay attention to the holy month of Ramadan which changes every year. The only reason for this alert is only because of the restaurants that only give services during the night.
Also Read: Best time for traveling in Iran
#4 The unique Dress Code
According to the laws of the Islamic republic of Iran:
Men: cannot wear shorts and sleeveless shirts in public
Women: wear Islamic hijab while in public; quiet an adventure itself
For more details please go to the link below:
Read Also: What do the people of Iran Wear?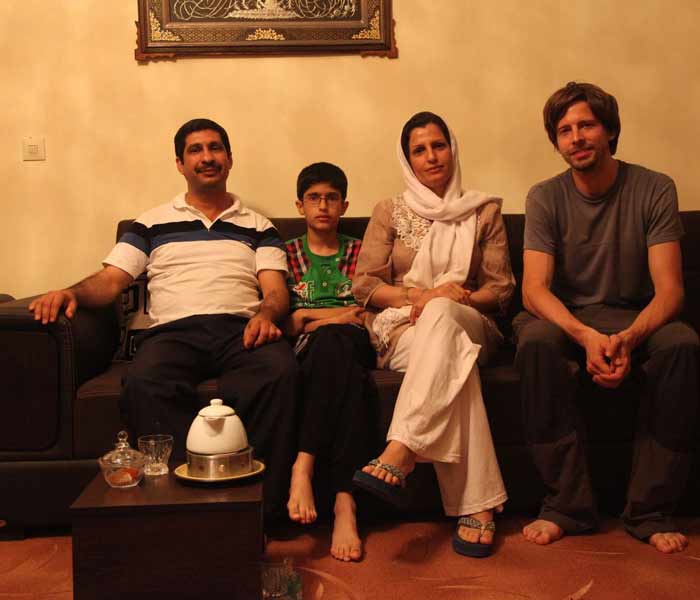 #5 Iran's Souvenirs
For every travel there is a souvenir; especially if the travel is in Iran. With more than thousands of years of history and civilization, souvenirs of handicrafts and cuisine are the ones survived during time.
To choose the perfect souvenir might be overwhelming; but you have nothing to worry about if you travel with our Iran sightseeing tours because we will help you to find your perfect souvenir.
All the souvenir information is in this link:
But let's have a quick glance at Iran souvenirs:
Iran is most famous for its:
Carpet
Termeh, a delicate handmade cloth of Yazd
Mina Kari or the Enamel Works of Esfahan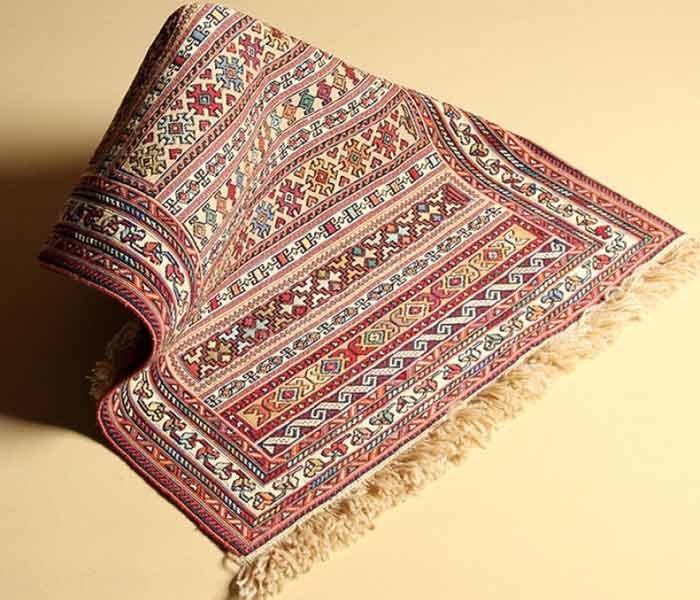 As for the other important handicrafts:
Giveh which is a traditional shoe of the cities of the west of Iran
Gelim or Kilim which is a special rug with survived ancient methods of weaving
And for the edibles:
Saffron
 Pistachio
Faloudeh of Shiraz which is a cool dessert of Shiraz
Baklava and Pashmak, sweets of Yazd
Also Read: List of top souvenirs in Iran!
#6 
Iran top sightseeing and entertainments
Iran top sightseeing: No matter what kind of entertainment you are interested in, Iran can quench your thirst of it. You just have to ask us and we will include it in your Iran sightseeing tours.
Here is a sneak peek:
For adventures of the desert: we offer camel riding, safari, and gazing into the starry night of the desert with the best equipment
For adventures of the mountain: climbing and skiing are the most popular. For skiing, Iran has international resorts such as Dizin and Shemshak.
For adventures in the cities: for instance, we take our clientele to the Zurkhaneh where an ancient type of wrestling is still practiced which honors unity and chivalrousness.
By clicking the link below you will learn about other entertainments of Iran:
Also Read: The list of top 19 Entertainments in Iran
#7 Transportation for Getting to/out the Country
You can choose what type of transportation to be included in your tour. You can choose among traditional or modern ways of moving around. We can guide you to make the best decision.
Transportation types for entering and exiting the country:
Direct flights if available, if not, we will arrange for a transit flight. The link below has the list of countries with direct flights to Iran: www.skyscanner.net
*Trains can also be used for the more adventurous tourists or for the ones who want to travel on budget.
Transportation types for moving around in/between the cities:
We can arrange buses, trains, or flights for going from one city to another
And as for in the cities:
We can arrange VIP buses and Private cars or for quiet an adventure using public transportation such as subway for tasting a little bit of local life!
* In the provided itinerary at the end of this post you can change the type of transportation used in it to your favorite type. Our plans are flexible.
#8 Accommodation in Iran Sightseeing Tours
Accommodations abroad are not only about places to sleep and store your stuff but to find a temporary "home" that supports the activities you want to do while traveling abroad and minding your budget as well.
Staying in a place that is too expensive or cheap, too remote or not, too old, too sophisticated, or lacking amenities that are important to you, can complicate what could have been a great experience abroad.
Knowing the available types of lodging in your Iran sightseeing tours is an important step in planning a great trip which we will help you in your decision:
Hotels: 3 to 5 star hotels
Ecolodges; traditional houses turned into lodgings for a localized experience
Camping is also on our list of accommodations mostly in environmental tours
#9 The Tour Guides
Our field operatives are pros and experts in doing their jobs while being able to combine and blend their knowledge with innovation in all of our Iran sightseeing tours.
They are:
Creative and cooperative
Experienced in the tourism and guiding fields
Licensed by the Cultural Heritage, Handicrafts, and Tourism Organization of Iran
English guides, however, if you prefer another language we can make that happen for you
#10 Prices and Expenses
Prices and expenses vary from one Iran sightseeing tours to another due to a number of accommodations and transportation to choose.
In the next section we have provided you with an itinerary which is flexible; however, if you want to know more details of the prices of each lodging and transportation, contact us via this link:
Why A domestic tour operator?
A domestic tour operator is more advised for planning your trip due to:
Their lower prices. Even if you plan your trip with a nondomestic operator, they eventually have to work with a domestic one which would definitely increase your payment.
More flexible itineraries.
The years of experience backing up their high quality tours
The great variety in tour plans because of the many options they have.
Itineraries of Iran Sightseeing Tours
Here is the classic itinerary of 7 day Iran sightseeing tours, however, you can customize it to what you want.
Day 1 – Tehran
have a good short rest after arriving in Tehran, we have visit from Golestan palace, Bazzar during a half day tour. At the end, have a good dinner in Darband mountain area. O/N Tehran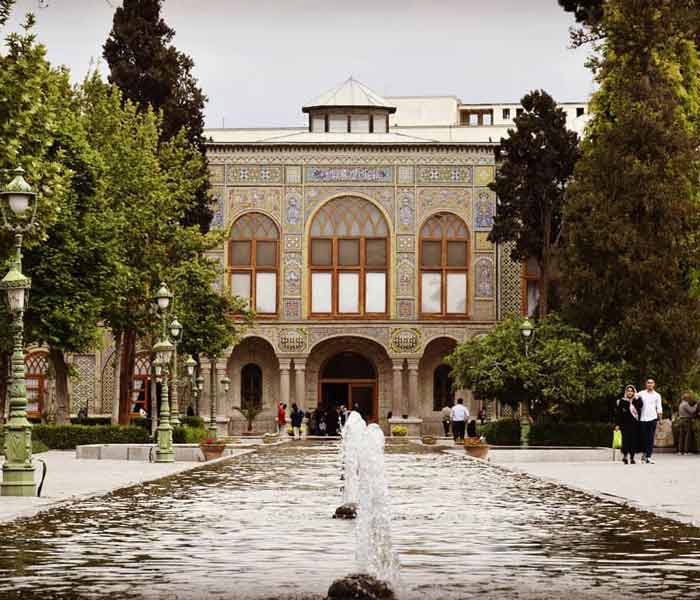 Day 2 – Shiraz
catch a flight to Shiraz, a delightful city in the south west of Iran. Visit Vakil complex, a historical market was built by order Karim Khan Zand.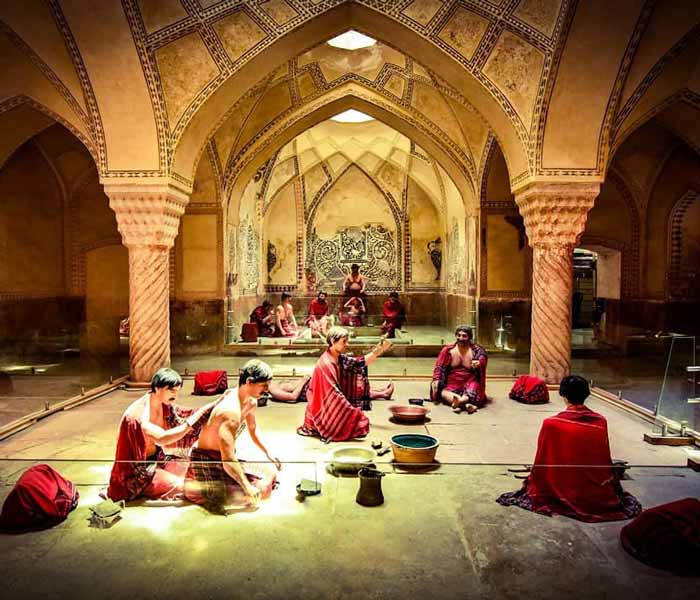 Day 3 – Shiraz
explore Persepolis (One of the world-historical heritage sites in Iran) and Naghsh-e-Rostam out of Shiraz. back to Shiraz and spend rest of day visiting Eram garden and Hafeziye, O/N Shiraz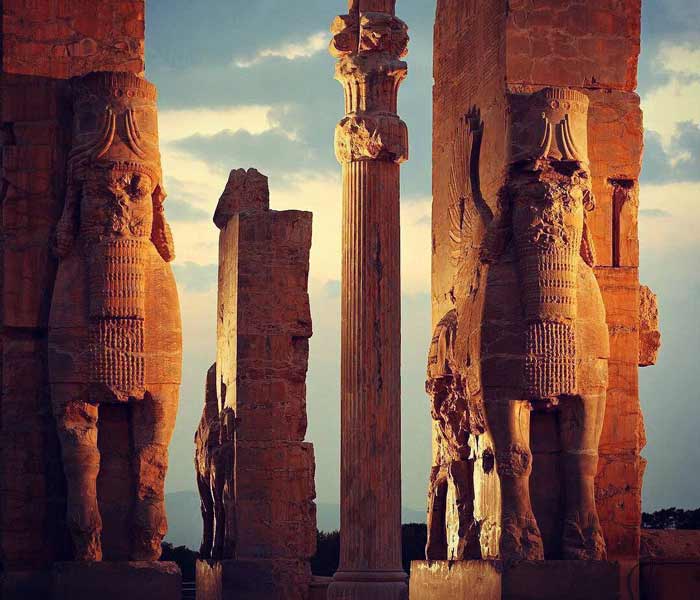 Day 4 – Yazd
go to see Nasirol Molk mosque before leaving Shiraz. trough Pasargadea(one of the world-historical heritage sites in Iran) arrive in Yazd ; rich in history and culture .then see Amir Chakhmagh, O/N Yazd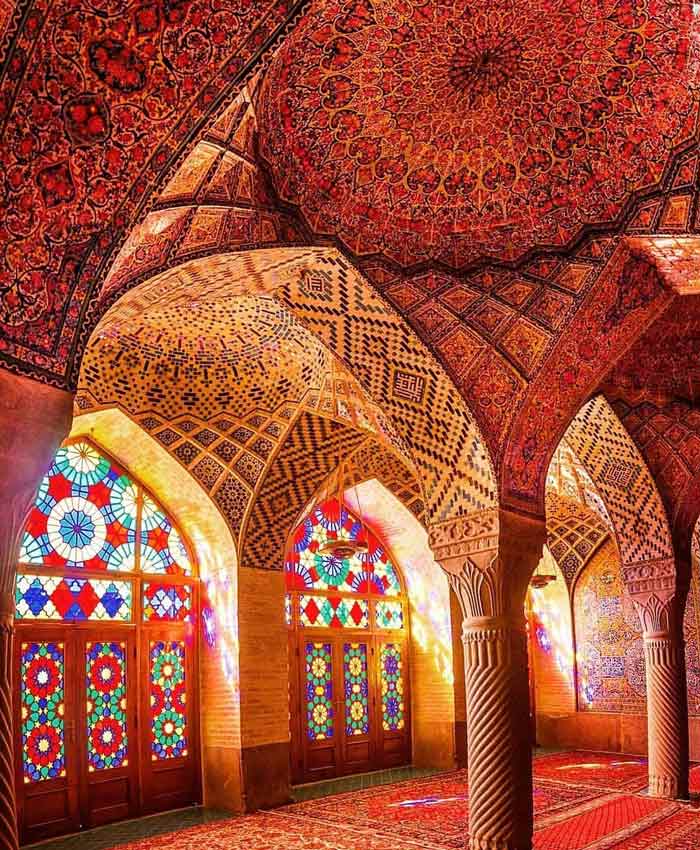 Day 5 – Yazd
make full day tour of visiting enchanting places such as Zoroastrian fire temple, Yazd Jame mosque, tower of silence, Dolat Abad garden and Fahadan area.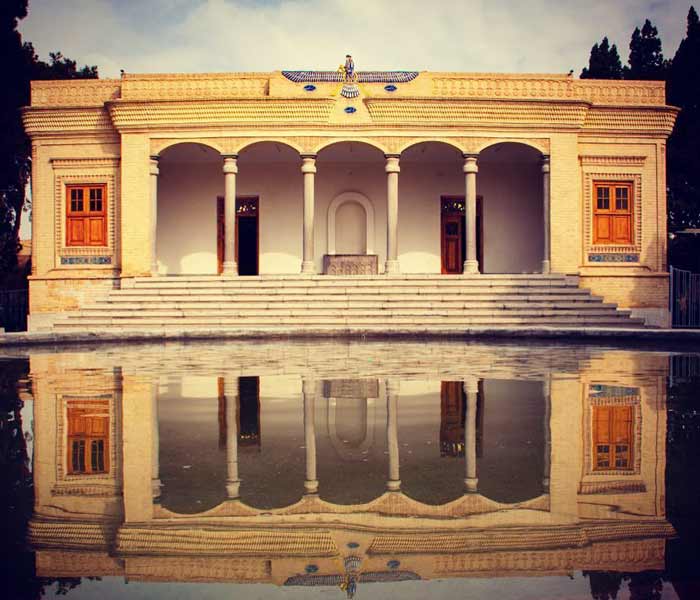 Day 6 – Isfahan
Morning leave for Isfahan, after arrival about afternoon go to see Atigh Jame mosque and Vank cathedral, O/N Isfahan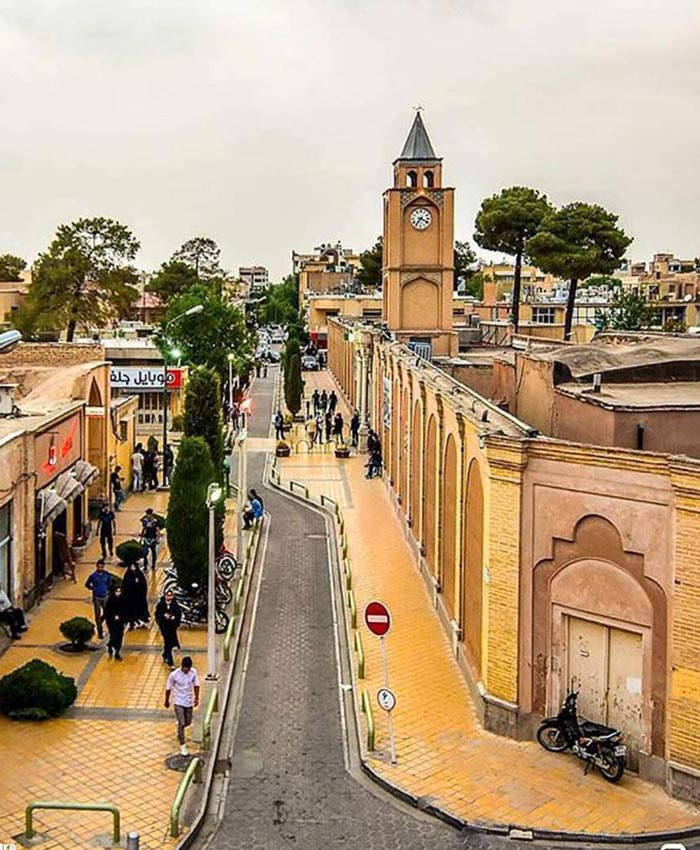 Day 7 – Isfahan
take a full day city tour to have a visit from Naghsh-e-Jahan square (UNESCO world heritage site) and Safavid palace of 40 columns/Chehel Sotun, O/N Isfahan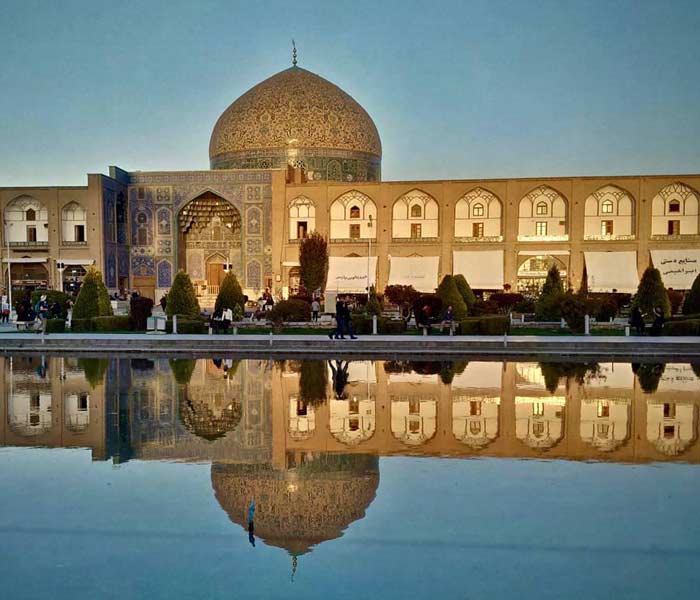 Day 8 – Kashan
in final day, drive to Abyaneh, the most beautiful ancient village in Iran, then to Kashan to see  Fin garden and Tabatabae house .the last thing to do is booking on first flight home.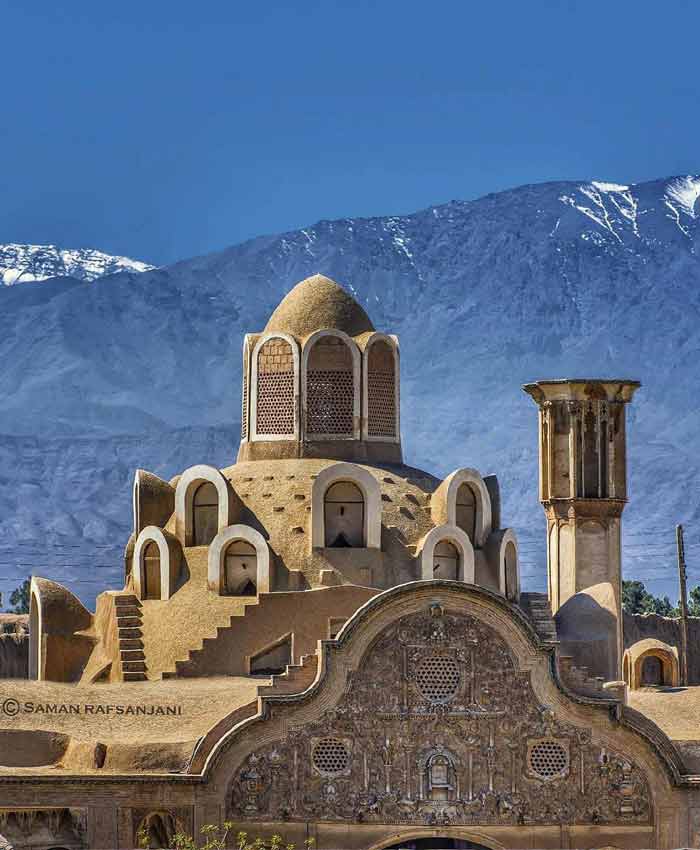 * To explore more of our Iran Tour packages, please visit:
>> Iran Tours 2020 & 2021 (Click Here)
* And also you can contact us through this form now: