Iran Private Tour :: Packages and FAQ
Iran Private Tour: welcome to Iran Tours by Iran Tourismer. If you are looking for the ultimate exclusive experience and journey in Iran, the private tours of Iran is your way to go. Our Iran Private tour are suitable for individual or small groups of tourist, provided with private vehicles and professional tour guides/driver guides. On Iran private tours,  cost or itinerary is more flexible than large-group Iran tours, and can be customized to your preferences.
>> Iran Tours 2020 & 2021 (Click Here)
This Post Includes:
What makes Iran Tourismer Different?
What are the benefits of Private Tours?
How to get Iran Visa for Iran Private Tour?
Is Iran Safe for Tourists?
Dress Code of Iran
Best Time to Travel to Iran
Persian Handicrafts and Souvenirs
Sample Tour Package for Iran Private Tours
Maybe you have seen this famous video of Iran on YouTube; maybe not. Nevertheless, we invite you to watch this unique delightful video of Iran.
#1 What Makes Us Different?
What Makes Us Different at Iran Private Tours? We, Iran Tourismer team, are an Iran-based tour operator among many, with a unique difference: We are hell-bent on responsible tourism in all aspects: transparency, fair pricing and dynamic experience for you, and contributing to the growth of Iran's rich tourism industry and local business thriving on it, for Iran. Hence, on our Iran private tours, we offer you:
Workshops (Persian Carpet and Pottery ): During your Iran private tour, we aspire to enrich your stay by hands-on experience of the creation of the lauded Persian carpet and pottery at the traditional workshops, to see through the rigors and finesse of creating them. No doubt they will maximize your appreciation of Persian culture and heritage.
Interesting Personalities: On your Iran private tour, you can engage with intriguing personalities at their jobs who reflect the true Iranian character. Whether it be an old Tehrani at his miniature teahouse in the old bazaar, or an artisan at his atelier of Persian handicraft.
Tailor-madeTours: You are the one to decide which aspect of Iran you wish to explore, and we accommodate. We do not dictate your Iran Private tour, but we customize your Iran private tour according to your preferences and interests.
#2 Iran Private Tours, More Details:
"A traveller without observation is a bird without wings"

Saadi Shirazi, Iranian poet
By choosing private tours of Iran, you will benefit from flexibility in all aspects:
Private Vehicle / Tour Guide: Exclusive to you, we provide you with a private guide, driver / driver guide, and vehicle; even if you are an individual, with family or friends. No strangers.
Flexible Package:  to meet your specific needs, interests, and wishes regarding: accommodation, sightseeing spots, the tour length, transportation, time, budget, etc. Should you not have anything specific in mind, we provide the information that you need to decide, or as the last resort, we offer you the best package.
Length and Time of Tour: You can choose when the tour and your journey begins.
Experienced Guides: During your whole stay, you are accompanied by well-rounded tour guides you can trust all matters with.
Choice of Attractions: You can set your preferred and desirable timetable for each site or can omit the visit, flexible too on a short notice. Current circumstances surely affect fulfillment of your decision.
Suitable for Special Care Clients: Private tour in Iran is the ideal way for people who need considerate care and assistance, such as the elderly, the disabled, families with little children.
#3 Iran Visa for Iran Private Tours
Iran Visa for Iran Private Tours? Getting Iran Visa can be slightly different from visa process of other countries in that: first in the process of online visa application is obtaining ''Visa Authorization Code'', which simply means the Iranian Ministry of Foreign Affairs has processed and approved your visa application.
Obtaining the Iran Visa has 2 steps:
Apply online via the MFA E-Visa website of Iran Ministry of Foreign Affairs .
One can apply for Iran independently, however, when planning an Iran private tour, it is highly recommended to leave the visa matters in the hands of the Iranian tour operator.
Upon receiving the ''Visa Authorization Code'', appear at the Iranian Embassy in your country, to receive your Iran Visa.

Majority of nationalities, have the option of obtaining their Visa on arrival in Iran. However, to avoid possible setbacks or wasting of time at the airport, we recommend having your visa before your trip; or at least, having applied online and received your Visa Grant Notice before arrival in Iran.
For a full guide on Iran Visa, please visit : What is Visa Authorization Code and How to get Iran Visa?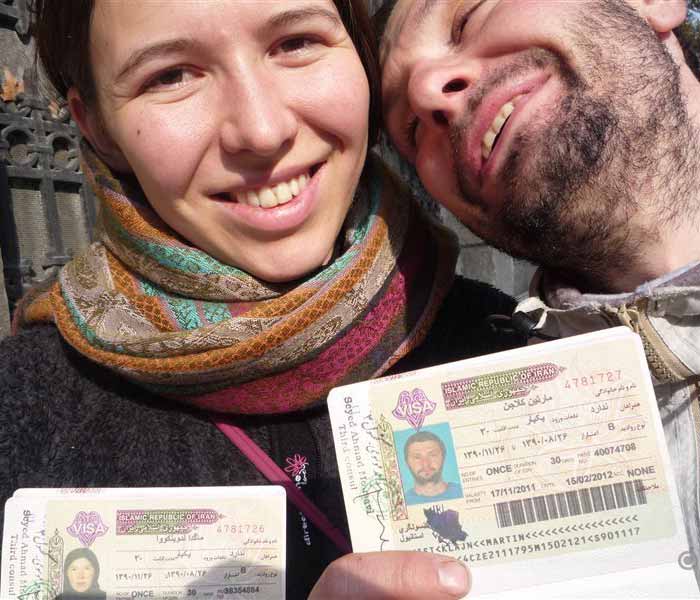 #4 Is Iran Safe for Tourists?
Is Iran Safe for Tourists? As a tourist, you have the right to be concerned for your safety in an unknown land. Nevertheless, to put your mind at ease with official statistics, according to the 2019 Travel Risk Map , Iran is considered as safe as majority of European countries to travel to. And no better confirmation than word of mouth by tourists sharing their experience:
Although initially a little anxious about safety, we quickly relaxed into total comfort as we walked the streets of Shiraz, Isfahan, Kashan, Tehran and, later, Yazd. Frankly, we felt as safe in Iran as in any other country we have visited.


Kit and Luke Argilla

… filled with sadness to be leaving this astonishing country, We were buzzing but equally exhausted. But behind it all there was a knowing beam on our faces – we had now experienced this "misunderstood" country – should you go to Iran? YES! You must go!

Antonia Morris
#5 Dress Code on Your Iran Private Tours
Dress Code on Iran Private Tours: The Iranian State Law requires all adults to dress modestly, and ladies to wear Hijab and cover full body in public places:
Female Dress Code: All adults need to wear headscarfs, covering the head and neck area. However, the popular attitude towards Hijab is not as strict as other Islamic countries: Wearing a loose headcarf and showing part of hair is not a problem.
As for the body, ladies are required to cover full body except the face, hands and feet, by wearing long-sleeved loose upper wear and long pants or skirts.
Male Dress Code: Men are strongly advised NOT to wear shorts and sleeveless tops in public.
Finally, all are free to wear any color or pattern they desire, as long as they conform to the dress code.
You can read more on this topic on: Iran Dress Code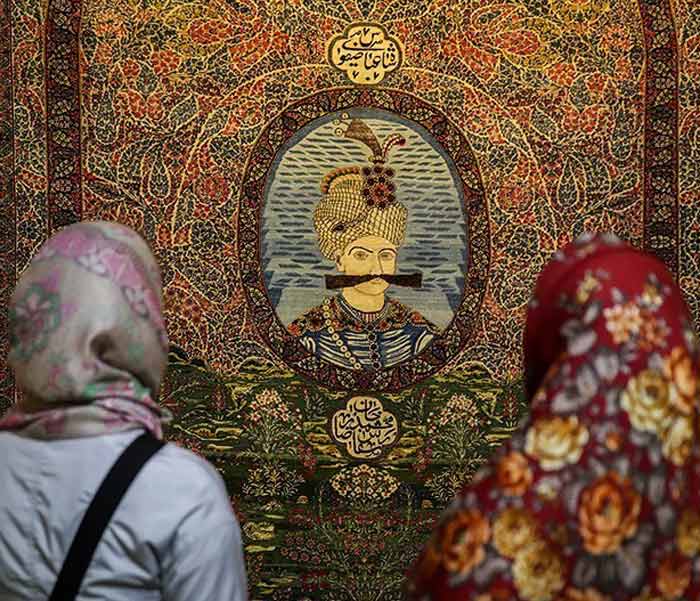 #6 Best Time for Private Tours of Iran
The Best Time to Visit Iran: Iran enjoys a varied climate: from chilling cold and mountainous on the margins to hot and desertic in the center, to humid on the coastlines throughout the year. So, we can offer you private Iran tours throughout the year in:
#1 High Season (Spring/Fall)
Typical tours to Iran are scheduled during spring (March to May) and fall (September to November), for the mild weather across the country.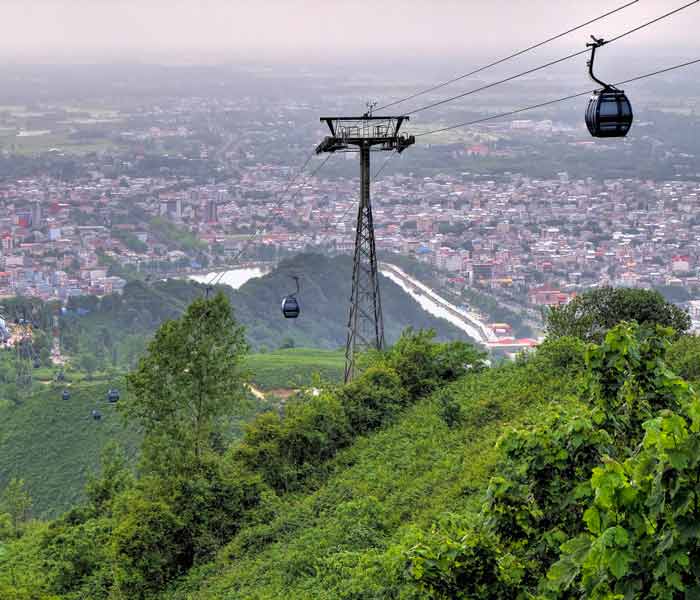 #2 Low Season (Summer/Winter)
During summer, ordinarily not toured western and northwestern cities of Iran enjoy a pleasant weather, being at the foothills of Iran's two major mountain ranges: Alborz and Zagros. Hence, we offer you customized private Iran tours to these rich regions.
During winter, you can visit a different face of Iran at the Persian Gulf coastline and islands, with their unique landscapes and cultural riches.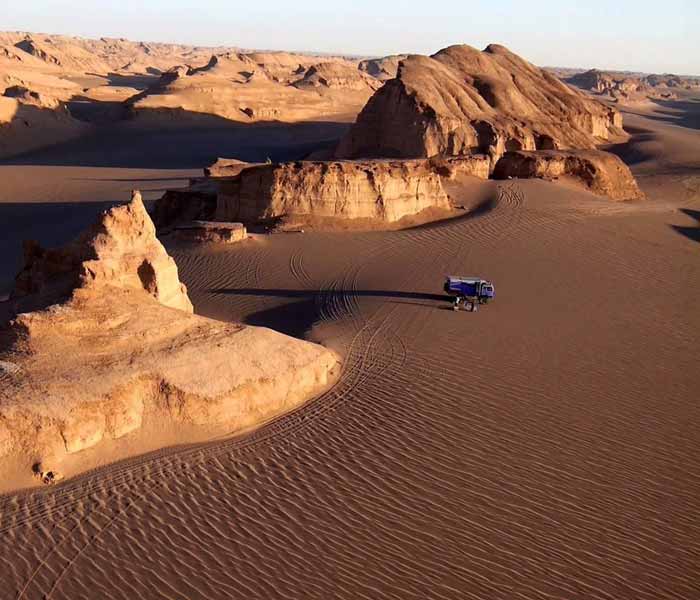 #7 Persian Handicrafts and Souvenirs
Persian Handicrafts and Souvenirs: Iranian handicrafts are rich with cultural and technical authenticity. Here is a strenuous attempt to briefly list Iran's most acclaimed tangible heritage:
#1 Persian weave and textile crafts
Persian Rug and Carpet of most regions of Iran!
Termeh of Yazd and Kerman
Qalamkar (Persian Calico) of Isfahan
#2 Persian Woodwork
Khatam (Persian marquetry) of Shiraz and Isfahan
Moarragh (Persian Wood Inlay or Mosaic) / Monabat (Persian Wood Carving) of Tabriz, Oroumieh, Shiraz, Isfahan, Kerman and Hamedan
#3 Persian Ceramics and Pottery

#4 Persian Metalwork and Turquoise
Mina : (Persian metal enameling) of Isfahan
Ghalamzani : (Persian metal Engraving) of Tabriz, Isfahan and Shiraz
Turquoise Inlay of Neishabur (Khorasan)
#5 Edible Souvenirs of Iran
Saffron
Nuts and dried fruits
Traditional Sweets and Pastry
Herbal Syrups
For a complete list of Iranian Souvenirs : Persian Souvenirs

#8 Sample Private Tours of Iran (8-Day)
Private Tours of Iran Itinerary: This itinerary in the private tours of Iran is flexible to whatever you wish for. The given itinerary below is an overall and a suggestion for the classical private tours in Iran.
>> Iran Tours 2020 & 2021 (Click Here)
Day 1 – Tehran
A full day visit of the capital of Iran: Starting with The National Museum of Iran, you continue to one of the few royal palaces of Iran, Golestan Palace. Visiting Carpet Museum of Iran, and finally, Milad Tower is the conclusion of your day in Tehran.
Day 2 – Tehran – Shiraz
Taking a flight to the blissful Shiraz, and after a short rest at your hotel, your visit starts with Vakil complex of Bazaar, bath and mosque. You finish your day with the old Karim Khan Citadel.
Day 3 – Shiraz
Starting the day with an early morning visit to the dazzling Nasir al-Mulk Mosque, you continue to 2 beautiful Persian Gardens, Narenjestan Garden and Eram Garden. You finish the day with visits to tombs of two prominent Iranian poets: Hafez and Saadi.
Day 4 – Shiraz and Yazd
On the road to Yazd, you pay a visit to the grand Persepolis, its Necropolis: Naqsh-e Rustam, and continue to tomb of Cyrus the great in Pasargadae. You also stop by one of the world's oldest trees, Cypress of Abarkuh. Overnight in Yazd.
Day 5 – Yazd
Your full day tour of Yazd starts with the Zoroastrian Fire Temple and Towers of Silence, you continuing to the  Jameh Mosque of Yazd.  After a delightful intermission at Garden of Dowlat Abad, with its tallest wind-catcher of the world, youou resume the tour by visiting the main square of the city, Amir Chakhmaq Complex and a show of Pahlevani (ancient heroic sports) rituals at an Iranian Zourkhaneh.
Day 6 – Yazd, Meybod, Ardakan & Isfahan
Neighboring Yazd, Meybod is your next destination. At Abbasi Caravanserai, you will visit the Ziloo museum and workshop. If interested, you can visit a pottery workshop, and even giving this craft a try.
Continuing to Ardakan, you can have the experience of walking through the UNESCO inscribed Persian innovation, Qanats.
Continuing the journey, you stay the night in Isfahan .
Day 7 – Isfahan
Starting your full day in Isfahan,, Naqsh-e Jahan Square, and its surroundings : Sheikh Lotfollah Mosque and Abbasi Jameh Mosque, Ali Qapu Royal Palace and the Grand Bazaar await you. And you have seen Persian art at all layers.
You will also explorethe Armenian neighborhood, Jolfa, to visit Vank Cathedral,  manifesting christian beliefs by Persian Armenian artisans. Finally, a relaxing visit to the 2 beautiful bridges: Siosepol and Khaju Bridge.
Day 8 –  Isfahan, Kashan & Tehran
Heading towards Tehran, you make a stop at the desert. If interested, you can try camel riding, sand hikes and Safari as well. After a traditional lunch at a desert eco-camp, you visit the city of Kashan and its  exquisite examples of traditional desert houses and the renowned Fin Garden.
Concluding your tour towards Tehran, you will get ready for your flight back home.
* To explore more of our Iran Tour packages, please visit:
>> Iran Tours 2020 & 2021 (Click Here)
* And also you can contact us through this form now: