Iran Holiday Package by Iran Tourismer.com
Iran Holiday Package: In this post, we aim to provide concise information on Iran holiday packages and all the nuances of traveling to Iran as your next holiday destination.
As an Iranian Tour Operator, we believe our country to be a unique holiday destination for those who crave originality, novelty and an eclectic oriental quest for art, culture and history . If you wish to maximize this experience take a look at this post about Iran Tours.
>> Iran Tours 2020 & 2021 (Click Here)
This post contains information of:
About Us
Iran Holiday visa
Iran Holiday Safety
The suitable time to travel to Iran
Dress code of Iran details
Persian Handicrafts and souvenirs
Iran Holiday resorts
Transportation of the country of Iran
Accommodations and where to stay
Iran Holiday Destination and Itinerary
 About "Iran Tourismer"
We, Iran Tourismer, are an  Iran-based tour operator. We design our tours  based on responsible tourism; that is, we are hellbent on promoting the wonders of our beloved country in pursuit of economic growth and boosting the tourism industry of Iran in a sustainable manner. To achieve the above, we find it incumbent to offer you and authentic experience of the truth of Iran. The truth, never perfect, is a pleasant combination of diversity and contradictions you will definitely feel on your Iran holiday tour.
Based on our experience and specialties, we create a situation where you can interact with Iranian culture like handicraft makers. With us you can also participate in pottery and carpet workshops. What is more, experiencing the ancestral lifestyle of Iranian people with the nomads is another adventure that we offer.
#1 Iran Holiday Visa
Iran Holiday Visa: The complete guideline of the easy and simple process of getting the visa for Iran holiday tours is provided for you by the given link at the end of this section. Let's have a quick look at a part of it:
Citizens of Republic of Azerbaijan, Turkey, Syria, Lebanon, Georgia, Armenia, Egypt, Malaysia, Venezuela, Bolivia do not need a visa to travel to Iran for a specific duration.
American, British, and Canadian passport holders need to travel to Iran via any authorized tour operator. To know the detailed process check the link below.
The laws of the Islamic Republic of Iran are restricted toward the citizens and passport holders of Israel and for those whose passport has been stamped with Israel visa.
Iran Holiday Visa : Steps to getting your visa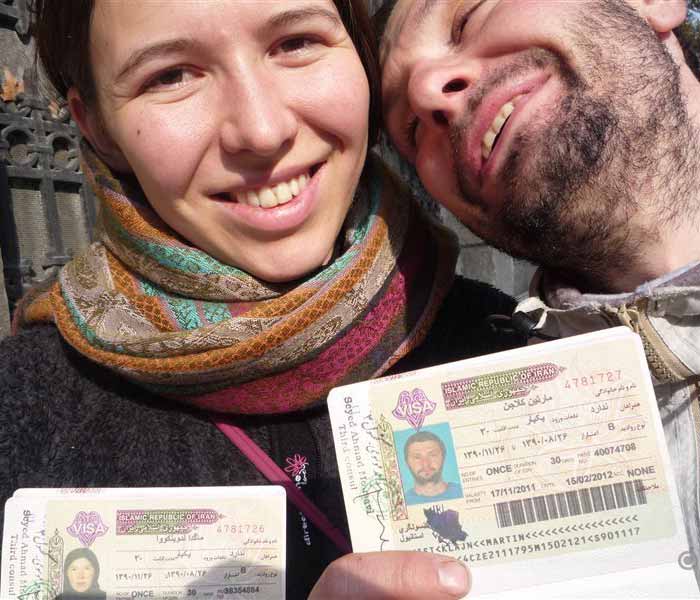 #2 Iran Holiday Safety
Iran Holiday Safety: To put your mind at ease, let's first look at official statistics: According to  2019 Travel Risk Map , Iran is as safe as majority of European countries. Or, Lonely Planet describes Iran as what could be the friendliest country on earth. For experiencing another level of friendship you just have to ignore the negative vibes that the media sends toward Iran and check it out for yourself.
The word hospitality will mean something new; something purer and on a whole another level by booking the Iran tour packages. You are most likely to be asked for a cup of tea and chat while walking down the streets on a very normal day.
To know more about Iran Holiday Safety and security of tourists inside Iran click the link below:
Iran Holiday Package: Safety in Iran
#3 The Suitable Time for going to Iran on holiday
Every tourist has its own suitable time of travelling; some prefer the high season, some not.
For the seekers of high season:
Mid-March to mid-April; spring
September to November; autumn
* Travelling in these two time periods, you will experience a pleasurable weather, while you may face more crowds than the low season, at some sites.
For the seekers of low season:
The other months of the year are considered as low season only because of the higher temperature in summer and colder weather of the winter. However, you can go to west and north western parts of Iran during the summer to escape hot weather and go to southern Iran and the Persian Gulf Coastline, for a warmer weather, not to mention an exotic experience of the lesser explored Iran, during the winter.
Iran Holiday Package: When is the Suitable Time to Travel to Iran?
#4 Dress Code of Iran Details
According to the Iranian state laws, all adults are required to dress modestly in public. To elaborate more: Dress code details are brought for you in the bottom link; generally in the public:
Men are strongly advised NOT to wear shorts and sleeveless shirts; and
Women must wear hijab, meaning covering the head and neck area; As for the body, ladies are required to cover full body by wearing long sleeved shirts and pants or long skirts.  As for the "hijab", it is not as strict as one might imagine: wearing a loose headscarf will suffice and  exposing part of hair is not frowned upon.
As for the color and pattern of outfits, anyone is free to wear any color and pattern, as long as not offensive, they wish to.
Iran Holiday Package: Dress code of Iran For Tourists?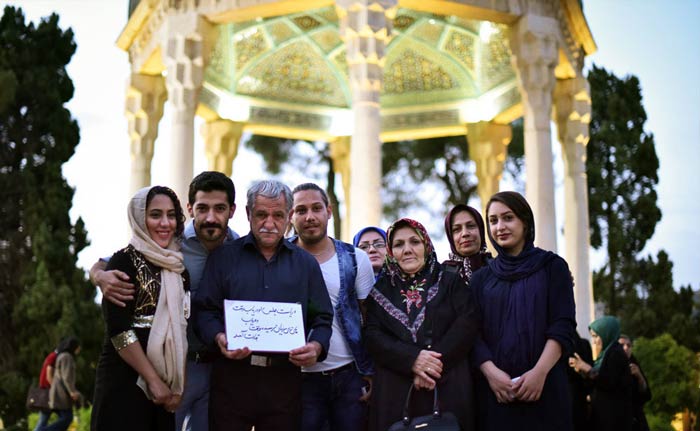 #5 Souvenirs to Buy in Iran Holiday Packages
Souvenirs are pieces of the destination we can take home. Iran with its rich ancient culture has a lot to offer in this line of business; from handicrafts to edibles:
The most famous Iran souvenirs:
Termeh, a delicate cloth from Yazd
Mina Kari or the enamel works of Esfahan
The popular handicrafts:
Giveh as the traditional shoe of the western cities of Iran
Gelim or Kilim as the special woven rug
The popular edibles:
A dessert from Shiraz, Faloudeh
Sweets of Yazd, Pashmak and Baghlava
We will help you to choose your perfect kind of souvenir in Iran holiday packages; for more souvenirs go to this link:
Iran Holiday Package: Iranian Handicrafts and Persian Foods
#6 Iran Holiday resorts and entertainments:
Iran Holiday resorts: Any type of entertainment that you might crave for, Iran holiday packages can offer it. By your choosing, any of those entertainments can be included in your tour plan. Here are some examples of them:
City entertainments: visiting a Zurkhaneh; where a survived ancient type of wrestling is still practiced containing unity and teaching chivalrousness.
Mountain entertainments: climbing and skiing. For skiing, for example, Iran has international resorts named Shemshak and Dizin.
Desert entertainments: safari, camel riding, watching the starry night of the dessert with professional equipment
Looking for more types of entertainments? Click the link below:
Iran Holiday Package:  Entertainment in Iran
#7 Transportation of the Country of Iran
The type of transportation to be used in Iran holiday packages is totally up to you. Based on your budget and time you can choose either modern or traditional way of transportation; which means, for instance, carriages or taxis inside the cities.
Exiting and entering the country of Iran:
If there are any direct flights to Iran from your country, that would be great; if not, we can arrange for a transit flight. Via the link check if there are any direct flights: SkyScanner.com
Types of transportation for between and in the cities:
For between the cities: we can arrange buses, trains, flights and Private cars if available.
For in the cities; buses and Private cars can be arranged for different tastes.
Transportation included in the itinerary at the end of this post can be changed to what you want.
#8 Accommodations in Iran Holiday Packages
Accommodation in one's travelling are not only where one sleeps and stores stuff but the place for a temporary 'home' with useful amenities while considering the budget.
Choosing the right accommodation is a big step in planning a memorable journey. Here are some examples of accommodation that can be used in Iran holiday packages:
3 to 5 star hotels and hostels
Traditional houses as ecolodges for more one of a kind experience
For outdoor and nature tours camping with best equipment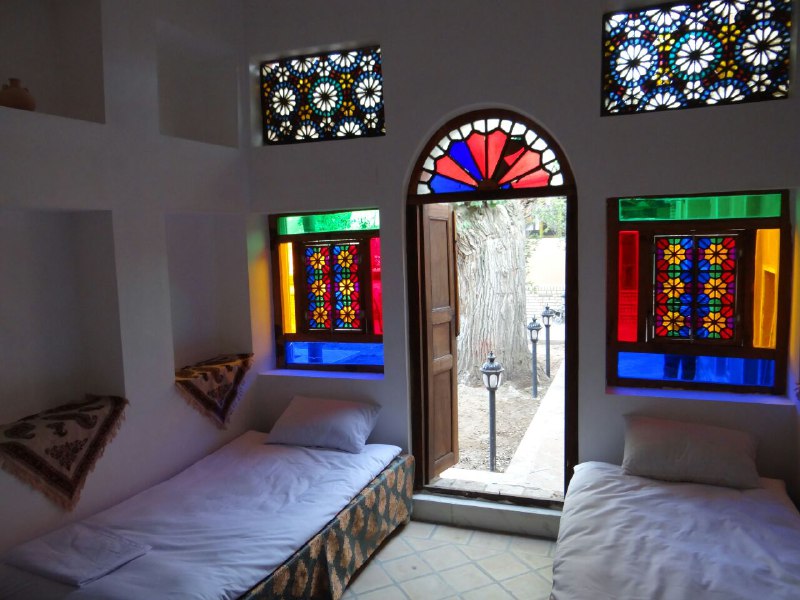 #11 Why a domestic Iran tour operator?
Why a domestic Iran tour operator? As an Iran based tour operator, we encourage you to directly cooperate with Iranian tour operators, for the following reasons:
Lower Cost of tours : there is no third party interest involved to be added to the package price.
Native Experts of Iran are fully dominant on the tourist attractions of their country, infrastructures and latest trends of the tourism industry of Iran
Should emergencies occur, Iranian tour operators can promptly resolve the issues with least effects on the tour plan.
Direct cooperation with the hosting country contributes to the economic growth and sustaining the tourism industry of the hosting country.
Should you be interested in reading more on this subject, click Why an Iranian Tour operator
Sample Iran Holiday tour:
The 7 day itinerary which is the classic itinerary for Iran holiday packages is as it follows.
Let us not forget that this itinerary can be customized. Moreover, by clicking the link below you can see our other itineraries:
>> Iran Tours 2020 & 2021 (Click Here)
Day 1 – Tehran
land in Tehran, rest at hotel for a short time, the day is timed to visit Golestan palace, Bazzar in a half day tour and having a good dinner in Darband mountain area at the end of the list. O/N Tehran
Day 2 – Shiraz
book on flight to Shiraz. Have visit from visiting Vakil bazzar, one of the most traditional Iran markets and apart of Vakil complex.
Day 3 – Shiraz
visit Persepolis (One of the world-historical heritage sites in Iran) and Naghsh-e-Rostam . then visit sightseer's paradise Eram garden and Hafeziye, O/N Shiraz
Day 4 – Shiraz
be on a visit from Nasirol Molk mosque in Shiraz then via Pasargadea(one of the world-historical heritage sites in Iran) Go to Yazd and see Amir Chakhmagh, O/N Yazd
Day 5 – Yazd
devote all day to visit amazing historical places such as Zoroastrian fire temple, Yazd Jame mosque, tower of silence, Dolat Abad garden and Fahadan area.
Day 6 – Isfahan
Morning drive to Isfahan that is famous for its unique artchitecture and consider as the home of traditional arts. Put time to visit Atigh Jame mosque and Vank cathedral, O/N Isfahan
Day 7 – Isfahan
make full day tour of seeing Naghsh-e-Jahan square (UNESCO world heritage site) and Safavid palace of 40 columns/Chehel Sotun, O/N Isfahan
Day 8 –  Kashan
in the last day go to Abyane; a village of living traditions and architectural styles (all in red clay). visit Fin garden and Tabatabae house in Kashan on the way. It's time to fly home.
* To explore more of our Iran Tour packages, please visit:
>> Iran Tours 2020 & 2021 (Click Here)
* And also you can contact us through this form now: