Guided Tours of Iran | Packages & tips of Iran guided tours
Guided Tours of Iran(Iran guided tours): Do not search no more! You are in the right place for finding all there is to know about travelling to Iran and guided tours of Iran(Iran guided tours). To travel is to find yourself in different situations you have never been in before and discover your spontaneous and adventurous self. However, it is best to have some information on the destination before heading there and book an Iran Tour.
Definitely for an exciting mysterious destination such as Iran, you need to know about a few things first such as guided tours of Iran. But don't you worry and wander around the internet because we have all the information you need for travelling to the country of Iran:
>> Iran Tours 2020 & 2021 (Click Here)
This post includes:
 The list of 5 recommended Iran tour operators
How to get a visa
The matter of safety in Iran
The best time to travel
The matter of dress code while in Iran
What souvenirs to buy
Entertainments of Iran
The transportation to/in the country
The accommodation
The tour guides
The costs and prices
A sample itineraries of Guided Tours of Iran
#1 How to Get a Visa
There is nothing difficult or vague about applying for Iran visa due to Iran visa policy:
 Some countries such as Bolivia, Georgia, and Malaysia do not need visa to enter the country.
Getting the Iran visa is really simple and easy; for most of the countries.
For some passport holders of America, Canada, or England the process is a bit different than the rest of the countries.
There are strict laws for Israel passport holders or for the ones who have traveled there.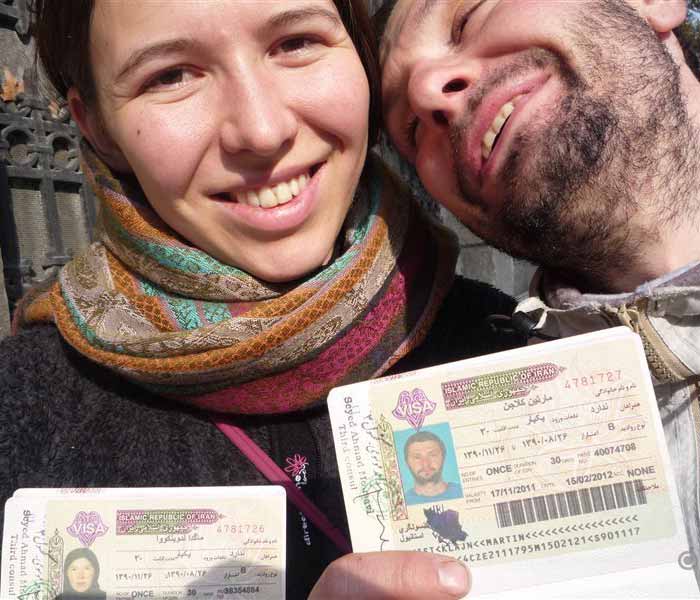 All the useful and helpful information on how to get a visa for Iran is accessible via this link and if you register with us we will send you a step-by-step guide:
Iran guided tours: Iranian Visa, how to get?
#2 The Matter of Safety in Guided Tours of Iran
Many who have decided to travel to Iran are glad they did not listen to the media and its negative portrait of Iran. Many tourists have declared that Iran is one of the safest countries in the world especially in the guided tours of Iran.

You will experience the hospitality to its full extent the moment you step into Iran. You will be welcomed by the most hospitable people you have ever met in your life. By each conversation and interaction with a local you will realize they have one thing in common which is the peace and that the world sees Iran as it truly is.
You want to know more? Check out our full information on safety in Iran here:
Iran guided tours: Is Iran Safe now?
#3 The Best Time to Travel
Iran, like every other country has high seasons and low seasons of travelling:
High Season:
The prime time to travel to Iran are mid-March to mid-May and October to the end of November which are spring and autumn with the most pleasurable weather, although, the prices are high.
Low Season:
The rest of the summer and winter months are the low seasons. The weather could be cold or hot in most of the cities in classic itineraries of Iran, however, for instance, the west of Iran has the smoothest weather during summer.
**You should be aware of the holy month of Ramadan which can be tricky for you since all the restaurants are open only during the night. Do not worry. We keep this fact in mind when you want to book a tour with us.
#4 The Dress Code of the Country
Are you ready to try a new and unique outfit? Because travelling to Iran requires a dress code on a whole another level!
According to the laws of Islamic Republic of Iran:
For women, they always need to adhere to the Islamic hijab while in public
For men, they must avoid wearing shorts and sleeveless shirts in public as well.
Need more details: check this link out:
Iran guided tours: What is Hijab in Iran?
What Souvenirs to Buy
Iran with its rich ancient culture still running through its veins has a lot to offer so you can take back home remembering your one of a kind journey. Each and every city you visit has its own especial souvenir.
Handicrafts:
The art of handicrafts is almost practiced in every city of Iran. Each place included in your itinerary has its own unique handicraft as a souvenir. For instance: Giveh (a kind of traditional shoe) belongs to the western side of Iran.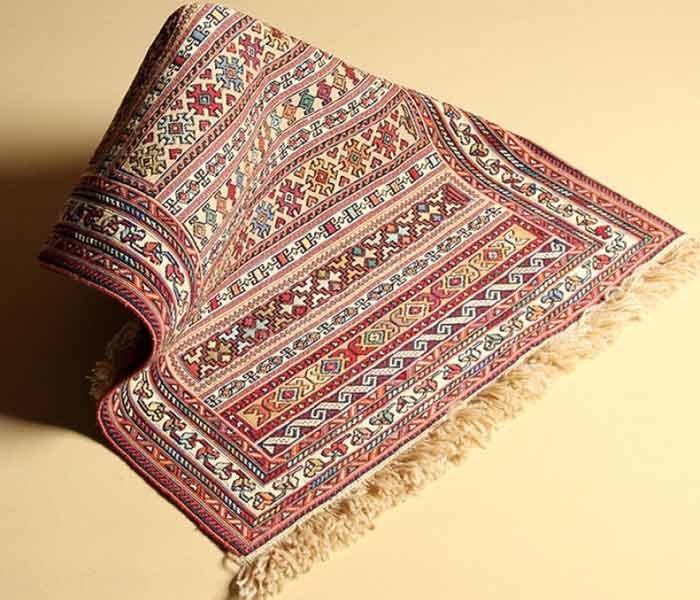 Edibles:
Sweets, nuts, and spices of the country of Iran will mesmerize you with their varieties. Also, the Persian cuisine is something definitely not to miss. With our help you will be able to find the right sweets and cook the dish you wish.
**the famous souvenirs of Iran:
Iranian carpet
Handmade cloths such as Termeh
Enamel works of Esfahan also known as Mina Kari
Want to know more? Go to this link:
Iran guided tours: List of top souvenirs From Iran for travelers!
#5 Entertainments of Iran
The entertainments of Iran can quench anyone's thirst of some time off the sightseeing. If you are looking for a relaxing place, or if you are more of a sport person, we have the answer to your needs. It all depends on what you choose to be included in your plan.
Some examples of Iran's entertainments:
Desert adventure: the desert related adventures include safari, camel riding, sand hikes, and diving into the starry nights.
Skiing: in any time of the year, you can always go skiing in Iran, whether on snow or grass. Dizin resort, Tochal complex, Shemshak resort are only some of the best of the ski resorts of Iran.
Zurkhaneh: the traditional wrestling sport of Iran is called Zurkhaneh; some sites still operating and open for the public. Unity and chivalrousness are only some qualities learnt via this sport.
Looking for more details? It is all here:
Iran guided tours: All top 19 Entertainments in Iran
#6 The Transportation to/in the Country
Getting around in Iran is easy as a piece of pie. We provide you with the best of transportation that there is. We use the most comfortable vehicles according to your budget.
Getting to/out of the country:
Some countries have direct flights to Iran; and for the countries that do not have this advantage, travelers can fly to the countries with direct flights. We will arrange all these for you, while you, yourself, can also check these sites out: www.skyscanner.net
You can also choose to get into the country via trains, if you are interested in it. We can make that happen.
Getting around in/between cities
In the cities: depending on the tour you have booked, mostly VIP buses are used. Private cars  are also used where buses are not allowed or not needed. In cities such as Tehran where metro can be used, we can schedule an excursion within city using the metro which has its own fun experience.
Between the cities: conditioned by your itinerary, using either flight, trains, private car or buses is possible.
#7 The Accommodations in Iran guided tours
Accommodation can be considered as the most important part of one's travel since it deals with our money, comfort, and security. To find the most suitable accommodation in the destination has never been easy an easy task and always requires a thorough search which we do it all for you.
Your accommodation in Iran guided tours is set according to your budget and time which creates a lot of options:
Hotels: from 3 star to 5 star hotels can be reserved for you. When you choose your preferable guided tours of Iran we will send you your customized package along with the prices.
Ecolodges: to add more excitement to your trip you can ask for spending some nights of your journey in traditional Iranian houses as called ecolodges. We can make this happen.
Camping: if your customized itinerary includes eco-touring and natural adventures then camping is required. We have always tried to provide high quality equipment and services.
#8 The Tour Guides in your Guided Tours of Iran
Nowadays, the tour guide profession is not an easy job to do due to the high standards and levels of professionalism. People who enter this line of work are enthusiastic about their jobs and always welcome innovation.
Out tour guides in guided tours of Iran are:
Licenced by the Cultural Heritage, Handicrafts and Tourism Organization of Iran
Experts and professionals due to years of experience
Mostly using English language, however, if you desire a specific language such Germany, French, or Spanish we can also provide you with that.
Sample Guided Tours of Iran:
Itineraries for travelling to Iran come in different varieties. From force majeure 5 day plan to an extended itinerary of 14 days, are available here. As a sample, the 7 day itinerary is given here and do not forget that it can be customized according to your interests and wishes.
>> Iran Tours 2020 & 2021 (Click Here)
Day 1 – Tehran
after arrival in Tehran, take a rest and make a visit to Golestan palace, Bazzar in a half day tour. it ends with having dinner in Darband mountain area. O/N Tehran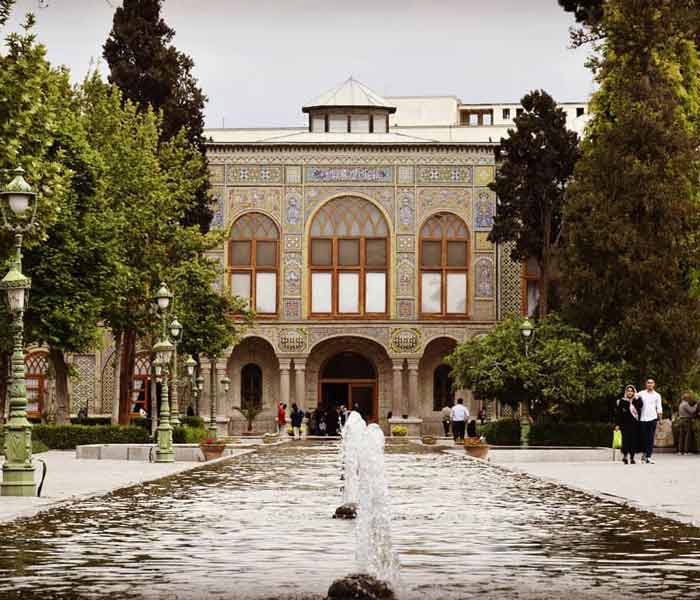 Day 2 – Shiraz
make your flight to Shiraz, certainly one of the most attractive cities in Iran. Put visiting Vakil complex. Other places such as mosque and historic bath have been located next to the Bazzar.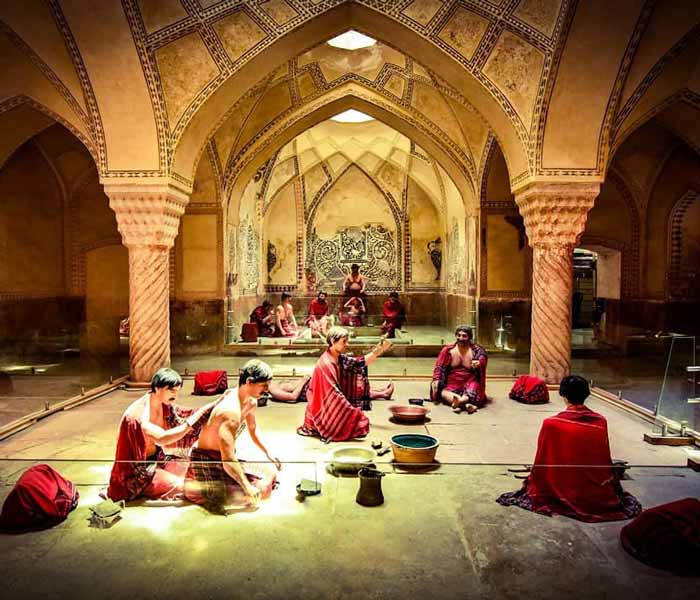 Day 3 – Shiraz
Do sightseeing tour of Persepolis (One of the world-historical heritage sites in Iran) and Naghsh-e-Rostam out of the city then come back to Shiraz to visit Eram garden and Hafeziye, O/N Shiraz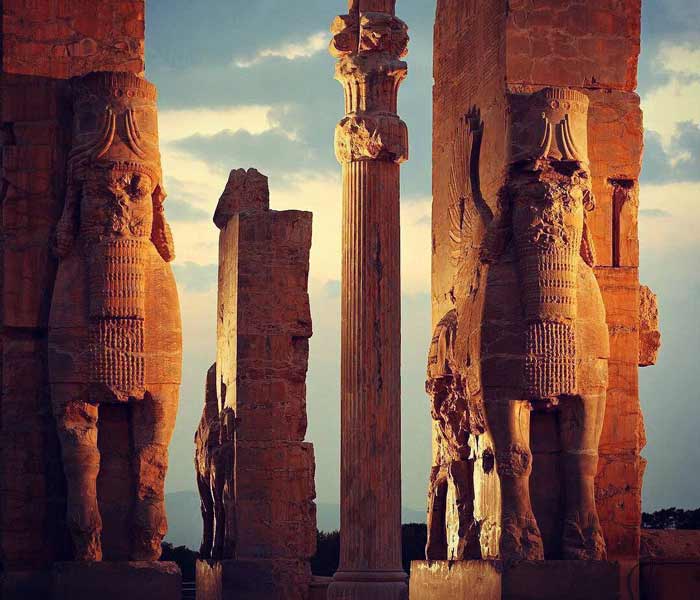 Day 4 – Yazd
before leaving for Yazd, have a visit from Nasirol Molk mosque in Shiraz then via Pasargadea(one of the world-historical heritage sites in Iran) Go to Yazd and see Amir Chakhmagh, O/N Yazd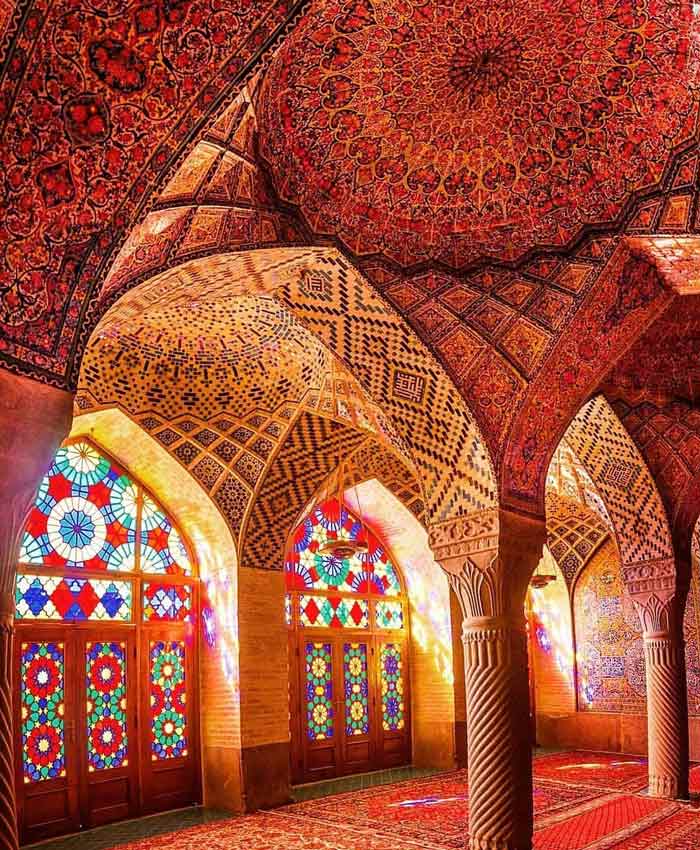 Day 5 – Yazd
A visit to Zoroastrian fire temple, Yazd Jame mosque, tower of silence, Dolat Abad garden and Fahadan area is unmatched by any other trip.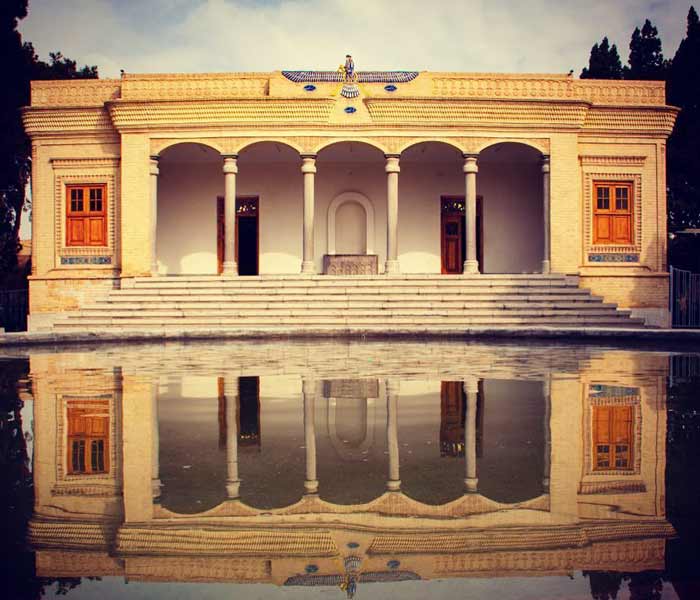 Day 6 – Isfahan
make a plan to get Isfahan in the afternoon and go to see Atigh Jame mosque and Vank cathedral, O/N Isfahan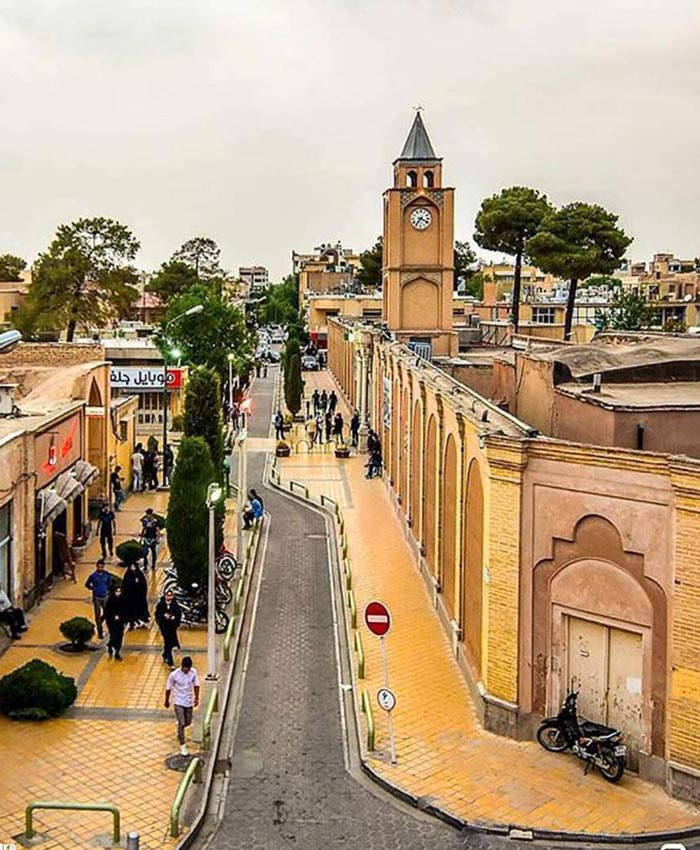 Day 7 – Isfahan
put time to visit most famous picturesque places such as Naghsh-e-Jahan square (UNESCO world heritage site) and Safavid palace of 40 columns/Chehel Sotun, O/N Isfahan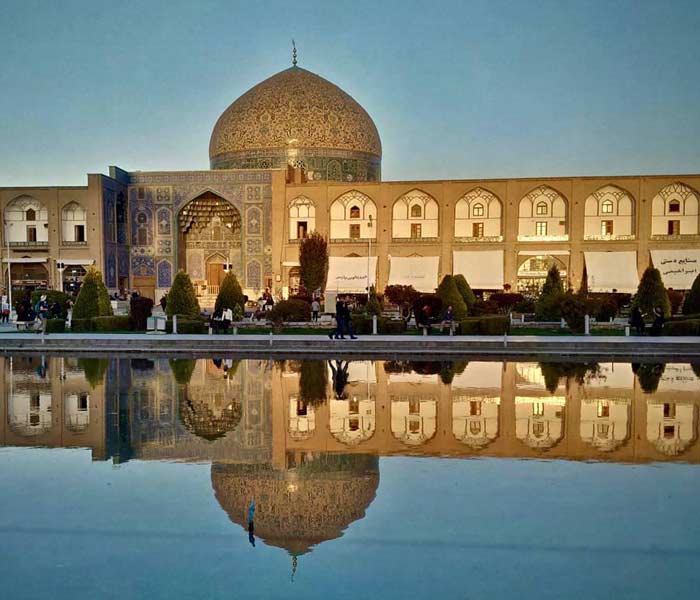 Day 8 – Kashan To Tehran
go to Abyaneh with red and brownish buildings, then visit Fin garden and Tabatabae house in Kashan, at the end of the day, take a flight to go home.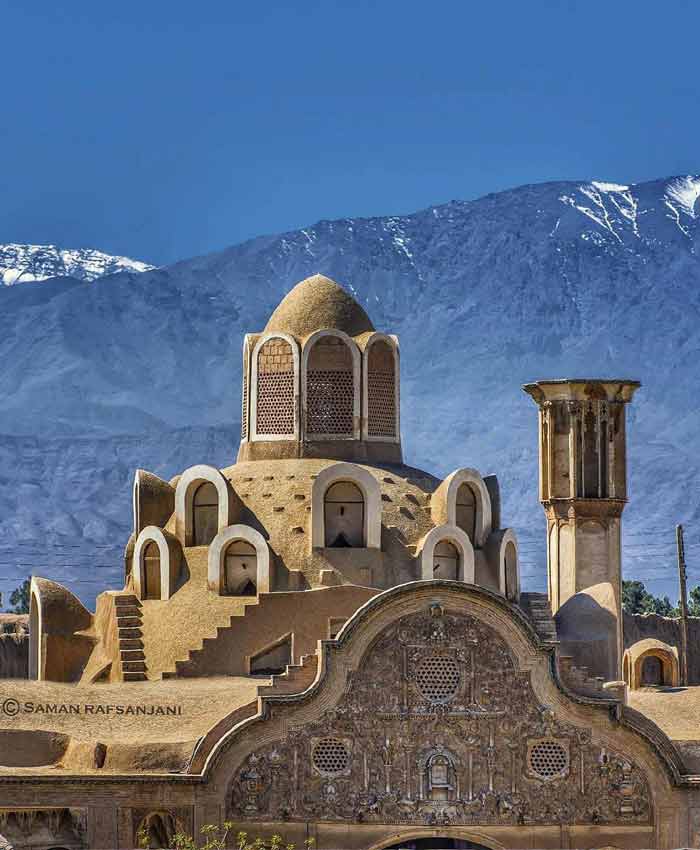 * To explore more of our Iran Tour packages, please visit:
>> Iran Tours 2020 & 2021 (Click Here)
* And also you can contact us through this form now: