Best Restaurants in Shiraz
Shiraz, being one of the top destinations in Iran, has a lot to say in history, art and cultural heritage. As for the culinary culture of Shiraz, we highly recommend to embrace the tasty Shirazi cuisine when travelling to Shiraz. That is why we have attempted here to name a few of the top restaurants and cafés in Shiraz.
Traveling to Shiraz City, you are among one of the most welcoming people of Iran. Part of this warm hospitality is for the prevalent laid-back character of Shirazi people. Tending to enjoy the everyday life, eating out and a buzzing nightlife is among the main leisure activities of Shirazis. Pair this with the large number of tourists Shiraz attracts and abundant restaurants and cafes are found in the city.
With that said, majority of  popular restaurants of the city are usually busy and crowded on the weekends and the tourist high season (Spring and Automn). Hence, patience and reservation in advance, if possible, is always recommended during these times, including the below listed restaurants: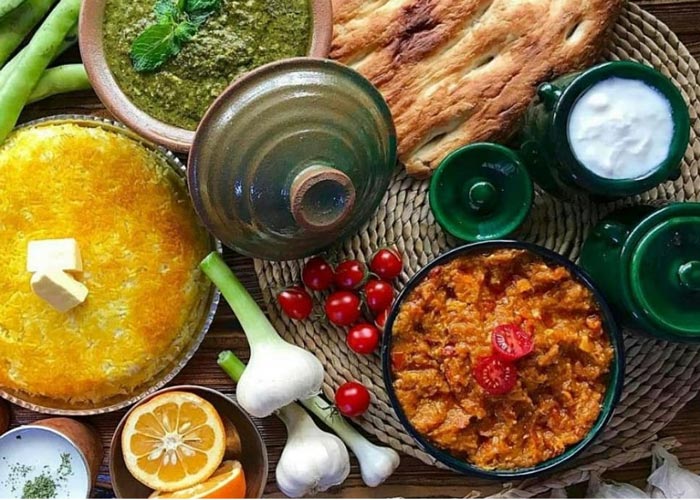 #1 Haft-Khan International Restaurant
Haft-Khan is one of the famous restaurant complexes in Shiraz with 5 different restaurants and 2 coffee shops serving Iranian traditional cuisine, and of course the delicious Shirazi cuisine and international cuisine. The buffet and barbeque restaurants are also very popular .
The traditional cuisine is exquisite and the setting is cozy and luxe at the same time. Live music warms the atmosphere. Pricing is relatively high, but definitely worth it.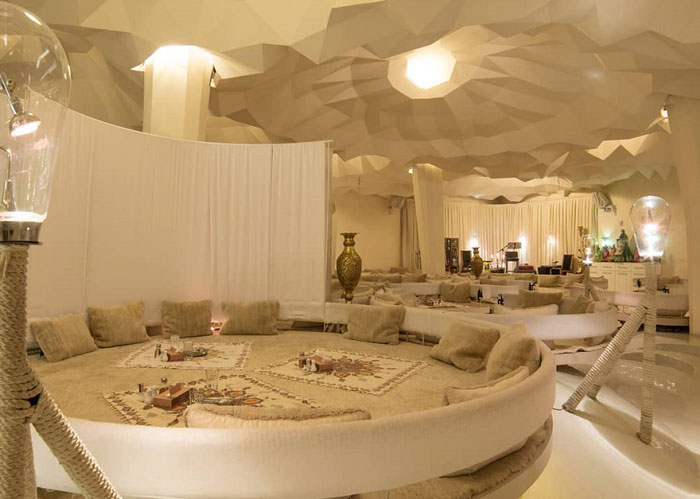 Website: http://www.haftkhanco.com
Address / Tel : Quran Blvd, Shiraz 71364, Iran /  +98 71 3228 0000
#2 Sufi Traditional Restaurant
one of the oldest traditional restaurants in Shiraz, Sufi serves Iranian cuisine of prime quality and is famous for its Shirazi specialty (Kalam Polo). Live music and the traditional décor of the restaurant makes for a memorable experience of Iranian food culture.
Prices are relatively high but reasonable for the high quality meals and service.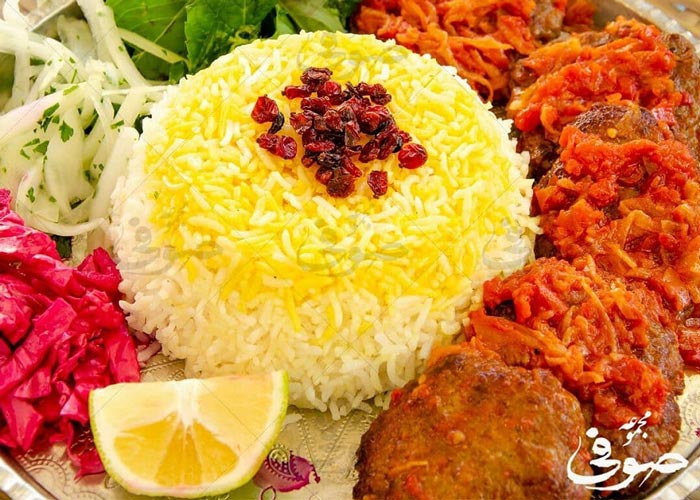 Website : www.soofirestaurant.com
Instagram : @soofirestaurant
Address / Tel : Sattarkhan Blvd, Shiraz, Iran / +98 71 3649 0000
#3 Brentin Restaurant
Most popular for its warm and welcoming atmosphere, Brentin serves exquisite Persian cuisine and appetizers making the restaurant the perfect place for those who seek cozy and casual setting for a delicious meal.
The prices are reasonable considering the high overall quality of the service, yet not so inexpensive.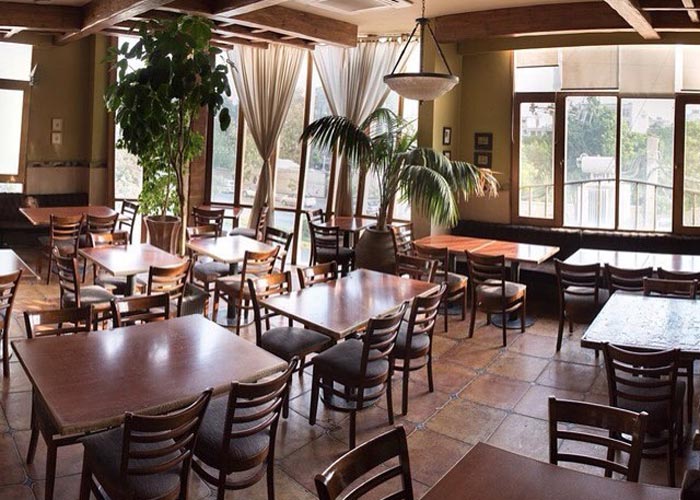 Instagram : @ brentin__restaurant
Address / Tel : Sattarkhan Blvd, Shiraz, Iran / +98 71 3628 2007
#4 Shater Abbas Traditional Restaurant
one of the famous traditional restaurants of Shiraz, Shater Abbas serves Persian cuisine of prime quality in a traditional setting. A unique feature of Shater Abbas is the fresh unleavened Iranian bread, baked at the restaurant in an open kitchen.
Reasonable pricing for the high quality meals.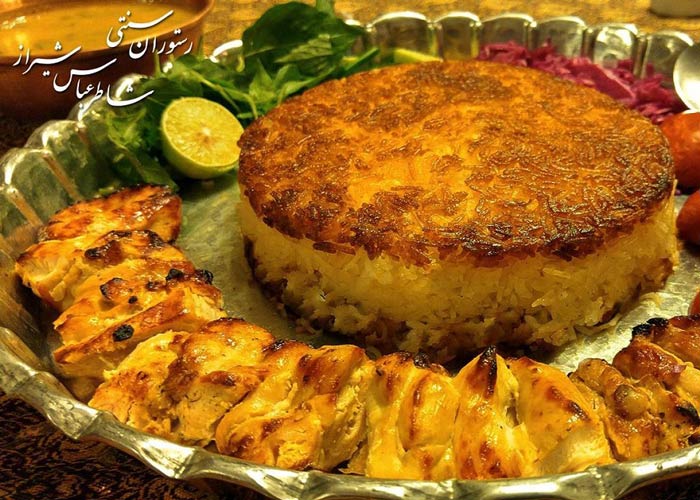 Address / Tel : Khakshenasi Blvd, Shiraz, Iran / +98 71 1229 1440
#5 Kohan Restaurant
Kohan Restaurant is a tempting option for those who crave a cozy and casual setting to enjoy delicious Iranian cuisine with convincing vegetarian options. With a contemporary setting, the restaurant has a petite terrace and generous windows overlooking the street. The combination of good quality meals and a cozy atmosphere are strong point of the restaurant.
The price range is reasonably high, but definitely recommendable.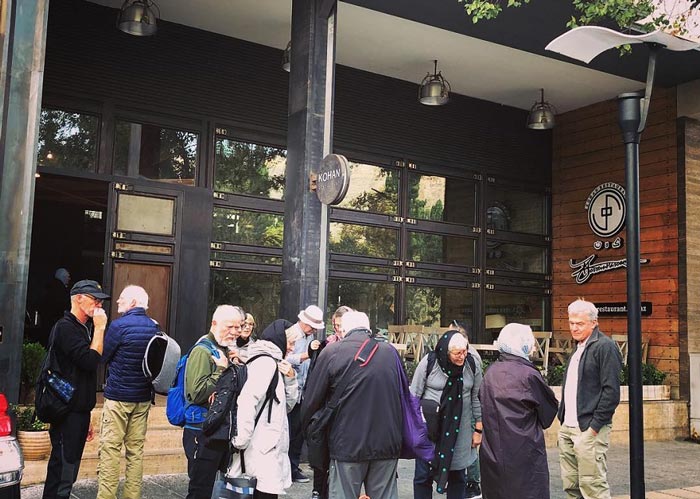 Instagram : @kohan.restaurant.shiraz 
Address / Tel : Chencheneh Crossroad, Shiraz, Iran / +98 71 3229 2070
#6 Vakil Cultural House
Most popular for its ambiance as a café in an art gallery, Vakil Cultural Café and Restaurant prides a fantastic view of Vakil Mosque. Primarily a café, tasty Persian and international cuisine and vegetarian meals are also served in a cozy and pleasurable atmosphere.
Reasonable pricing for a high quality cultural café in the old town of Shiraz!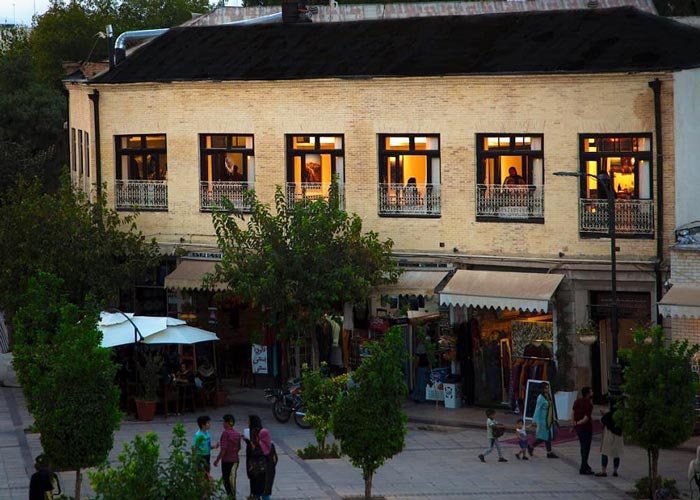 Instagram : @vakilculturalhouse
Address / Tel : Oposite Vakil Bath, Taleghani St, Shiraz, Iran / +98 71 3223 0884
#7 Parhami Traditional House
In the heart of Shiraz old town, is a traditional Shirazi house turned into a hostel and a restaurant. Serving tasty Persian cuisine and of course Shirazi specialties, Parhami House is within walking distance to attractions such as the famous Pink Mosque, in the old town. Located in narrow alleys however, one needs to park the car on the main street and navigate through the alleys on foot to get the house.
Pricing is reasonable for a traditional experience of a Shirazi house. Reservation in advance is highly recommended.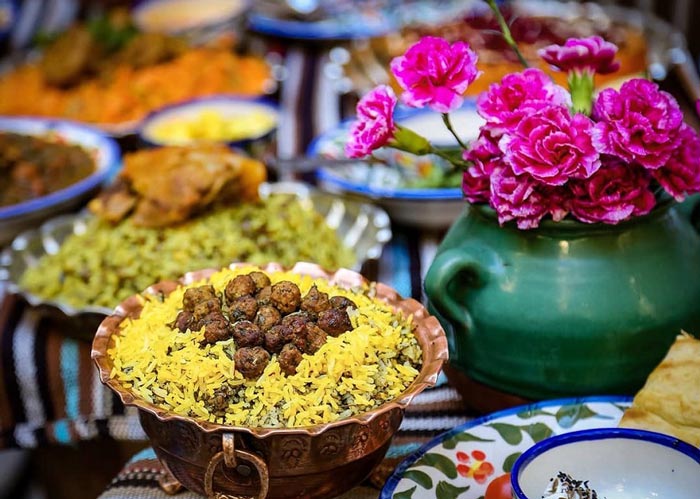 Instagram : @parhami_traditional_house
Address : No. 10, 34th Alley, Lotfalikhan Zand St, Shiraz, Iran / +98 71 3223 2015
#8 Shapouri Garden
Most famous for its architectural beauty, Shapouri is a historic garden with the ornate pavilion inside turned into a traditional restaurant. Serving good quality Iranian cuisine  with view on a picturesque garden, Shapouri restaurant is a tempting option for those who crave a luscious surrounding while dining or having a cup of coffee.
Pricing is relatively high, yet the refreshing setting of the garden and good quality food make up for it.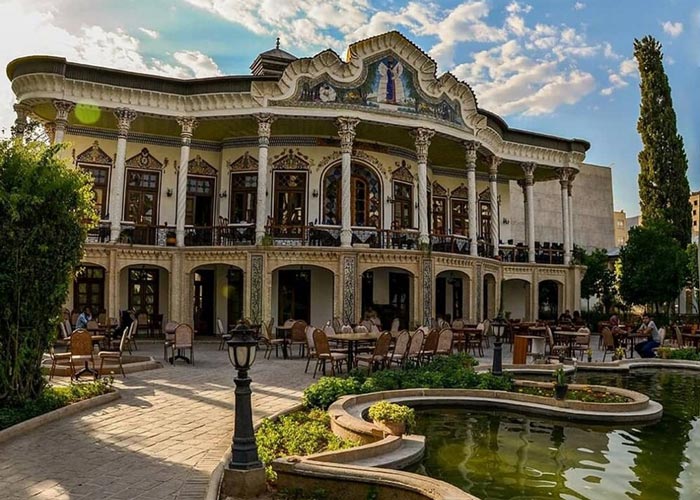 Website : www.shapourigarden.com
Instagram : @shapouri_garden
Address / Tel : Anvari St, Shiraz, Iran / +98 71 3234 7491
#9 Sharzeh Traditional Restaurant
One of the oldest and famous restaurants in Shiraz, and a convenient option when visiting Vakil Complex in the old town. Sharzeh serves high quality Persian cuisine in a contemporary setting. Usually crowded and located underground, some may find the atmosphere not as enjoyable and relaxing.
Pricing is relatively high.
Address / Tel : Next to Valkil, Mosque, Shiraz, Iran / +98 71 3224 1963
#10 Saray-e Mehr Traditional Café and Restaurant
A petit traditional café in the heart of Vakil Bazaar and Saray-e Moshir, Saray-e Mehr is not among the famous restaurants of Shiraz. Yet, its cozy and traditional atmosphere and average quality Iranian cuisine makes for a nice place to ease off a bit from the stroll in the Bazaar of Vakil.
Reasonable price range for a relaxing experience in the Vakil Bazaar.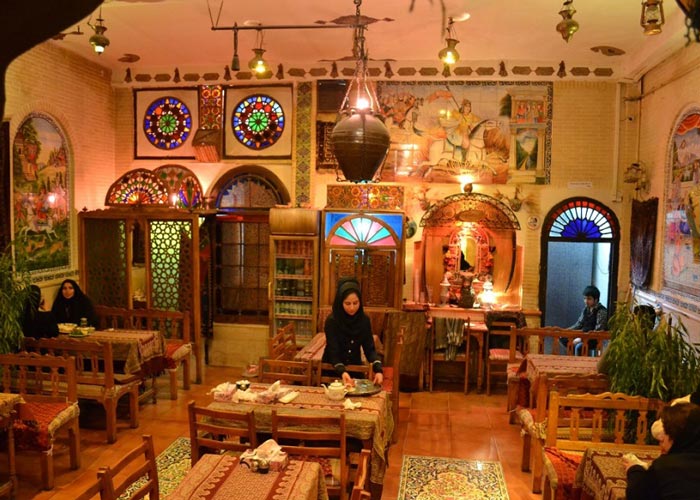 Address / Tel : Saray-e Moshir, Vakil Bazaar, Shiraz, Iran / +98 71 3222 9572
Related: Best Shiraz Attractions