Are Iranians Arab?
Are Iranians Arab: Iran is a neighboring country to many Arab regions and it is natural for tourists who choose Iran as their adventure destination to ask this question: Are Iranians Arab? To answer this question, we need to introduce races and ethnic groups who reside in Iran and also answer this question; What is the ethnicity of Iranian people?
Read more about Iran: Iran Travel Blog 
#1 Turkmens
Turkmens are distributed mostly in eastern north of Iran and are originally of Mongoloid race. After defining the borders of Iran and Soviet, a group of Turkmens decided to stay inside the borders of Iran.
#2 Kurds
Kurds are one of the dominating races of the Middle East who reside mostly in western parts of Asia and some west regions of Iranian plateau. They speak in Kurdish, which is a very beautiful language.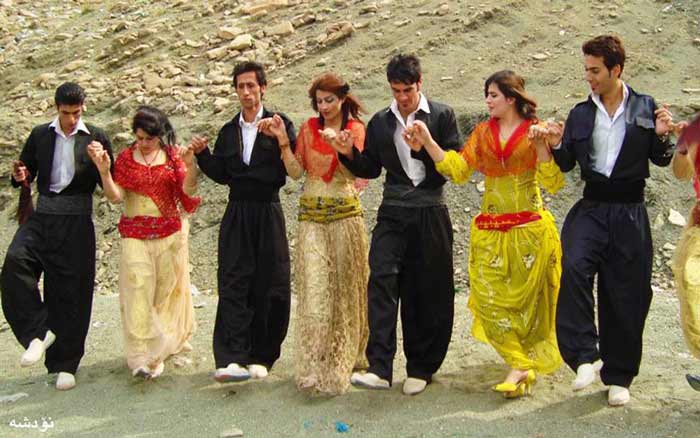 #3 Baloch People
Balochs are mostly distributed in western borders of Iran as well as Afghanistan and Pakistan. Their language is Baloch which is a branch of Persian Family. These people have yet preserved their old life style.
#4 Bakhtiari People
This is a great ethnical group in Iran which is mostly distributed in middle Zagros regions. Today, most of Bakhtiari people have immigrated to big cities and urban areas. Their language is Bakhtiari which is a main subcategory of Persian family.
#5 Qashqai People
Qashqai people constitute another great ethnical group in Iran. They live mostly in Fars Province and most of them still migrate from the hill to the hump in different seasons of the year.
#6 Lurs
Lur people are a branch of Aryan race and make up 2% of the ethnical population of Iran. During the centuries they have mated with Turks and Arabs, but their race has mostly remained intact.
#7 Azeries(Turks)
They mostly live in west north of Iran and they speak in Turkish. Azeries constitute the largest minor ethnical group of Iran and they make up 25% of the whole population.
And finally, …
#8 Arabs
Arabs make up only 4% of the whole population in Iran (about 2 million people) an reside in southern parts of the country. They mostly speak in Arabic. They started to immigrate to Iran from the pre-Islamic era, during the reign of Sasanian.
Also Read: What are the entertainments of the Iranian people?
Also Read: Isfahan City, a Living Museum of Traditional Culture!
Also Read: see our Iran tour packages