Nowruz in Tehran | Iranian Capital Reveals Her serene Side
Nowruz in Tehran : Nowruz, as the Persian New Year, starts on the exact first day of Spring and falls between 19th to 21st of March. As the most important holidays among Iranians, Nowruz offers them the exceptional opportunity to go on trips around Iran or overseas, as it lasts about 14 days with pleasant weather and vivacious nature.
While millions of Iranians are traveling around Iran, Nowruz in Tehran offers both visitors and non-traveling Tehran residents the unique chance to see a different Tehran, in many ways!
Typically an extremely bustling metropolis, Nowruz in Tehran, brings the Iranian capital unprecedented peace,  pollution-free air to breath, and a refreshing spring weather, as many residents have left the city. Otherwise tainted with pollution, Tehran revels in the exhilarating clear air to boast its scenic views of Alborz mountains, a sight that rarely comes by during the year.
Before Nowruz, Tehran's authorities, the municipality namely, take measures to groom the city for a pleasant Nowruz in Tehran. Streets and parks are ornamented with abundant flowers and works of art, such as statues, paintings, etc.
#1 Recreational Activities During Nowruz in Tehran
To further animate Tehran, various recreational activities are held throughout the city, such as music festival of different genres, especially folk music, in the Milad Tower of Tehran or other major centers. An event well received by both citizens and visitors of Tehran. The Municipality of Tehran also arranges Tehran tours, which are widely welcomed by people.
#2 Tourist Attractions During Nowruz in Tehran
During Nowruz in Tehran, museums and touristic sites are open over usual hours, everyday to receive a wider range of visitors. Some museums, such as the National Museum of Iran may even hold temporary exhibitions in collaboration with other countries, such as the Louvre in Tehran Exhibition in Nowrouz 2018, or domestic exhibitions of specific themes too.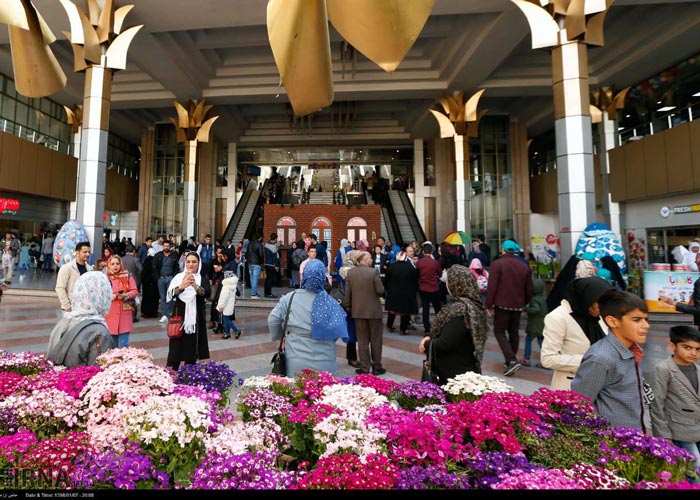 All in all, Nowruz in Tehran offers visitors a fantastic experience in the capital, while the rest of country is buzzing with millions of visitors.
Related: Learn More about Traveling to Iran During Nowruz !